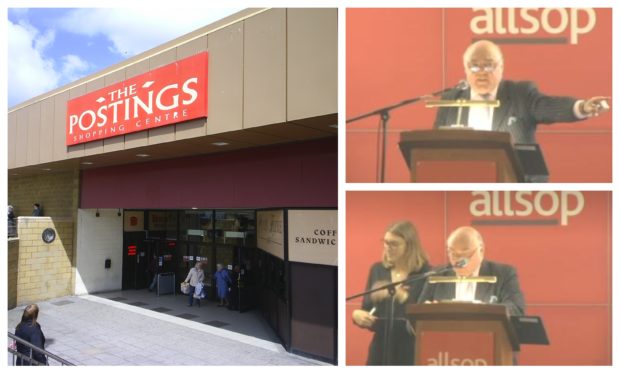 The Postings Shopping Centre in Kirkcaldy has been snapped up at auction for £310,000.
A mystery bidder purchased the struggling town centre mall when it was auctioned by Allsop at The Berkeley Hotel in London's Knightsbridge with a starting price of just £1.
Bids started at a meagre £10, with potential buyers, including telephone and online bidders, slow to get started.
The auctioneer even said: "If we can't do any better, we're going to sell it to the gentleman at £10."
But offers started to come in, and soon a telephone bidder was willing to pay £230,000, albeit to the surprise of the auctioneer, who said: "All that shopping centre for £230,000?"
Eventually the sale was settled at £310,000.
Best-selling crime writer Val McDermid, who grew up in Kirkcaldy, took to Twitter to say the bargain price paid for The Postings was "really painful to see".
She said: "This used to be one of the heartbeats of Kirkcaldy High Street. Now the whole area feels like it's on life support."
This used to be one of the heartbeats of Kirkcaldy High Street. Now the whole area feels like it's on life support. Really painful to see. https://t.co/BL3Qts4uNb

— Val McDermid (@valmcdermid) February 5, 2019
The Postings, which has suffered since the loss of its flagship tenant Tesco in 2015, is in need of investment.
Of its 21 shop units 14 are vacant and the crumbling stairs leading from the High Street to the centre are currently blocked off for safety reasons.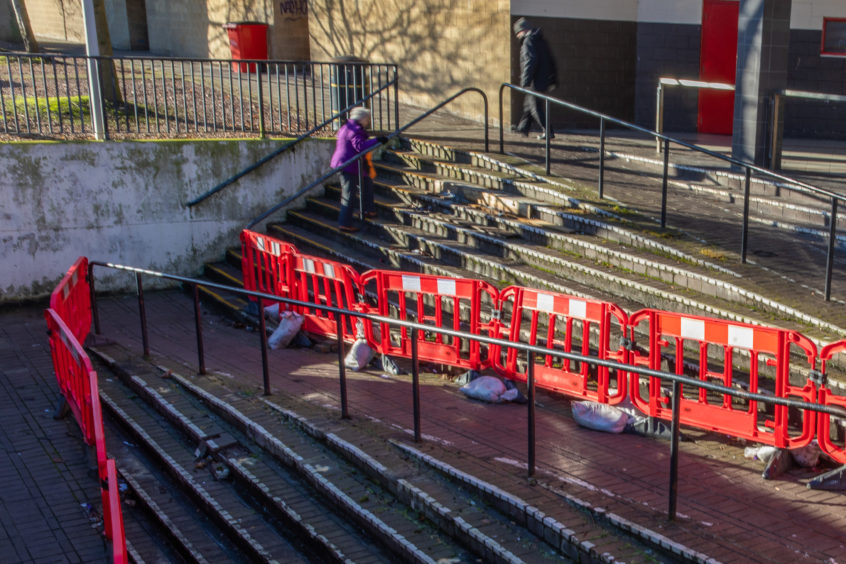 The site also comprises a 299-space car park.
David Torrance, SNP MSP for Kirkcaldy, said the new owner now had the opportunity to help regenerate the town centre.
"The centre has become run down in recent years and the sale is a great opportunity to provide badly needed refurbishment," said Mr Torrance.
"It would be good to see the possibility of providing more social housing in the area as I believe if you repopulate the High Street there is an opportunity to increase footfall to the area and make the centre more attractive to retailers.
"As soon as the new owner is confirmed I will be inviting them to meet and discuss their plans for the future of the centre."
In October last year, previous owner Columbia Threadneedle told The Courier it had no plans to sell up or close the mall entirely, despite only a handful of tenants still operating in the town centre building.
Kirkcaldy shopping mall to be put up for auction for just £1
The sale on Tuesday coincided with the last day of trading for Marks and Spencer in Kirkcaldy High Street.
The loss of the food and clothing retailer, which has been a mainstay of the High Street for the past 80 years, leaves another gaping hole in the town centre.