Michael Alexander meets ex-servicemen who are overcoming the trauma of war on a unique caddie school course at the Home of Golf St Andrews
Golf courses around St Andrews have witnessed their fair share of battles over the years, but for six battle-hardened military veterans taking part in the ground-breaking 'Caddie School for Soldiers', they have become oases of sanctuary.
Throughout February, three former soldiers from the UK, two from Canada and one from the USA took part in the world's first residential caddie school for ex-servicemen.
Having now completed the crash course at the Duke's Course under the watchful eye of former Scottish Caddie Master of the Year Davy Gilchrist, it's hoped it will help participants, who all suffer from Post-Traumatic Stress Disorder (PTSD), carve out new careers as caddies.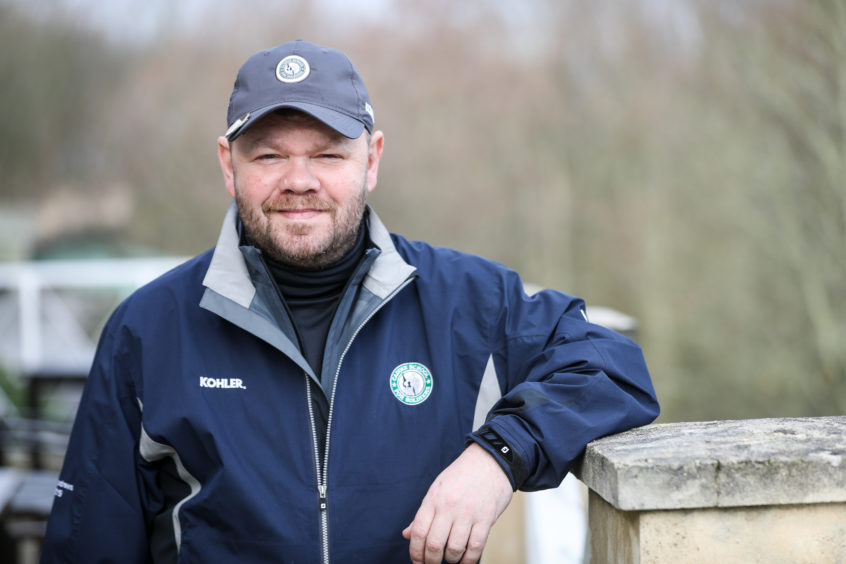 Scott Hale, 47, from Edinburgh, insists he has "no regrets" about the 22 years he spent in the British Army serving with The Parachute Regiment, The Royal Scots and the Royal Logistics Corps.
His active service included two tours of Iraq, two tours of Afghanistan, one tour of Bosnia, one tour of Kosovo, 5.5 years in Northern Ireland, and a tour of Kenya as well as time in Germany and Cyprus.
However, when he was diagnosed with PTSD after sustaining a back injury in Germany, the root of his problems could be traced back to an incident that happened in Bosnia 12 years earlier.
"Bosnia was the first time I actually killed somebody," Scott told The Courier, adding that he would "rather not" go into detail about the circumstances.
"My family noticed the change in me when I came back from Bosnia. That was my eight-year point roughly. They saw the change in me then. However, I didn't notice there was anything wrong with me until I sustained a back injury years later that basically stopped me from doing my job.
"That's when the symptoms really came out in me because I was doing nothing. Up until then I had pushed it to the back of my mind. Now I was sub-consciously dwelling on it.
"Suddenly I had nightmares and flashbacks. Nightmares where you live the whole scenario over again.
"Flashbacks during the day…Smells that act as triggers…Different smells…Different situations that just triggers you back into that time again…"
Lurching between nightmares, mood swings, anger and alcohol, Scott's wife left him – a decision he understands.
"Some people just can't cope with that – she was one of them," he said, adding that he had since remarried but rarely saw the three children from his first marriage.
Diagnosed with PTSD by an army psychiatrist, support "just stopped" when he came out of the services.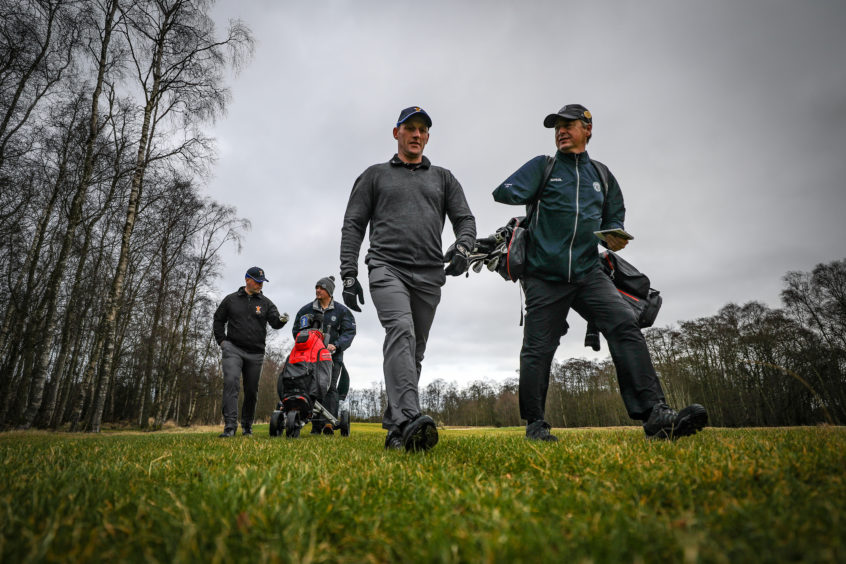 With no cure, and dependent on medication, he turned to charity Combat Stress for support.
But it was his decision to take up golf a year after discharge for "fresh air and something to do" that he believes saved him.
As a member of the On Course Foundation – a trust which aims to champion the recovery of injured ex-service personnel through golf – his name was put forward for the caddie course.
And having not worked because of mental health issues since he left the army, he now hopes to secure work as a caddie in or around St Andrews.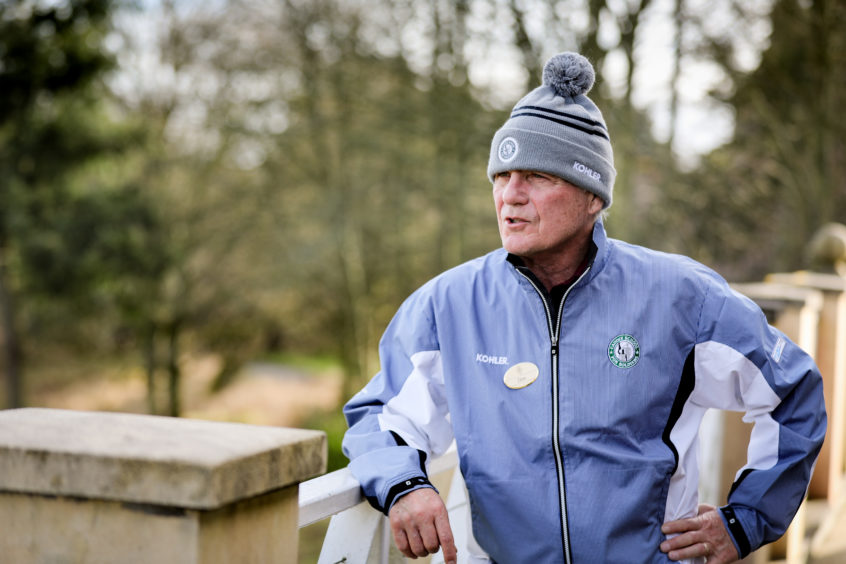 American novelist, screenwriter and caddie Don Snyder, who founded the Caddie School for Soldiers, believes ex-soldiers like Scott are "made" for caddying.
The Maine-based 68-year-old, who wrote novels and non-fiction for 40 years, including the Emmy-nominated 2003 movie Fallen Angel, never served in the military.
However, as the son of an American Second World War veteran, and having experienced his own "darkness" in life, he felt well placed to do something to help.
"The point of origin for this dream of mine was working two seasons as a caddie at St Andrews and Kingsbarns in 2008 and 2010," said Don.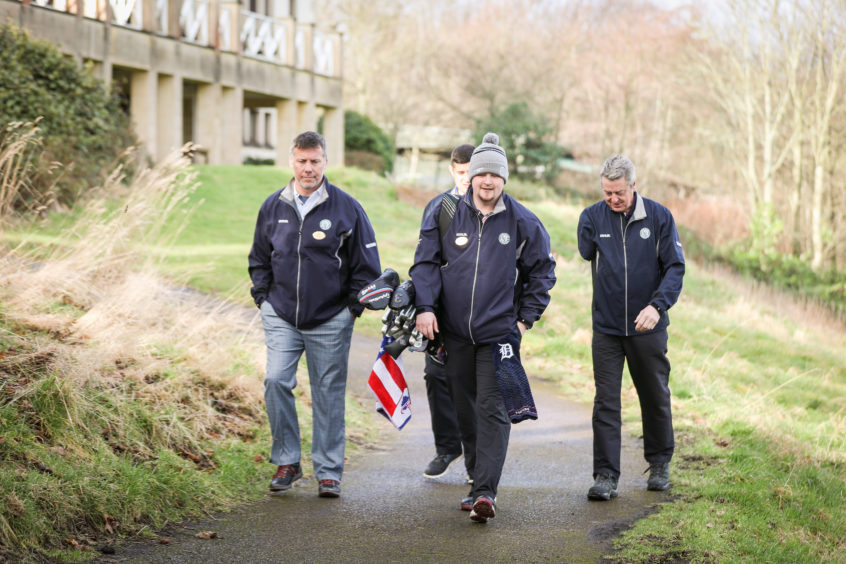 "I was around 60-years-old at the time and I was here because I made a promise to my son Jack that I would caddie for him in his first pro golfer tour.
"I was at a point in my life where I had lost belief in myself. My four children had all grown up – I felt crushed. I'd lost faith in myself as a writer.
"Yet there was a really remarkable equation that happens every time you take a stranger out on the course as a caddie – you earn the golfer's trust and you earn back some belief in yourself.
"I learned that the finest caddies are intensely loyal; they never give up on their golfer no matter how bad it gets out there.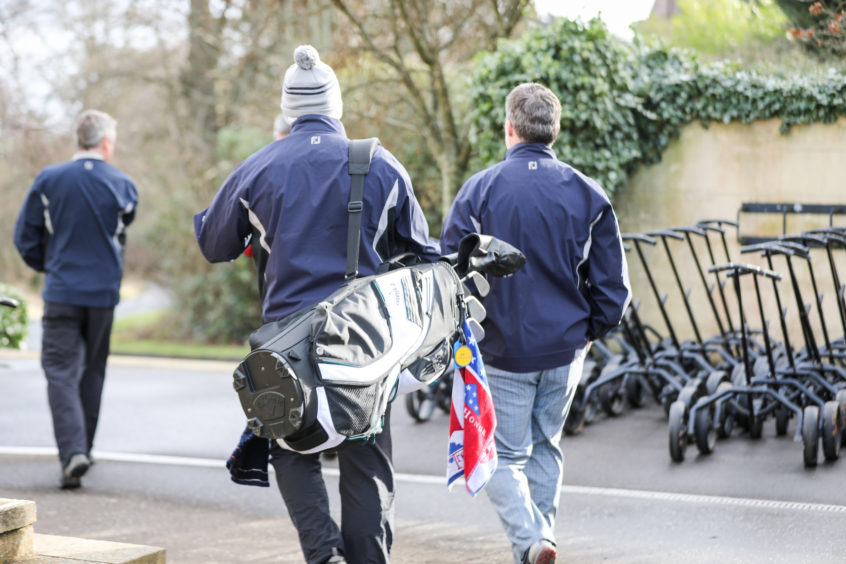 "They are rugged and tough – tough as sled dogs I say – and they are refugees from some other life. Almost all of them. There's also a brotherhood.
"So when I started hearing about all these soldiers in America coming back to the world from these last two wars with PTSD, I started thinking how those things defined soldiers as well.
"So I thought 'train them up as caddies, have them go out there and earn the trust of a stranger each day, and they can earn back a belief in themselves'."
Don reached out to Graham Proctor of St Andrews Legacy – a charity which has been bringing wounded soldiers to St Andrews for around eight years.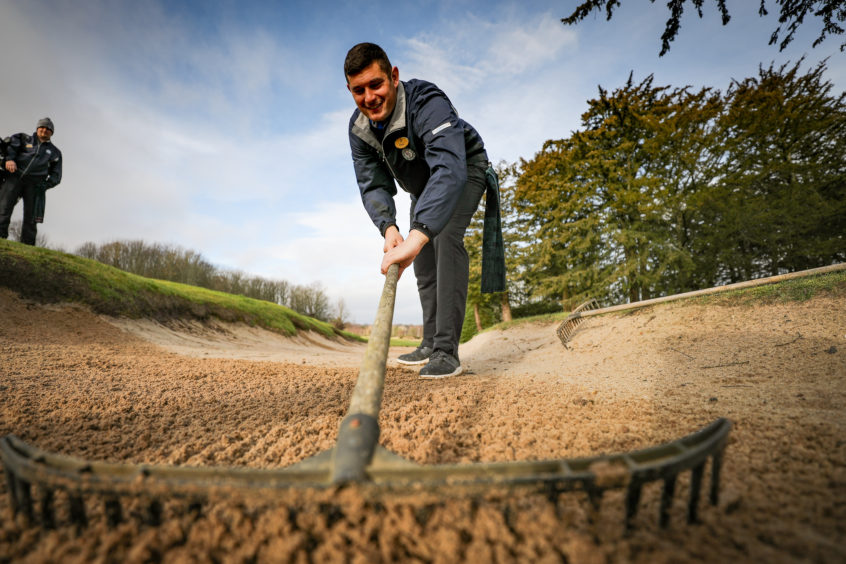 Graham agreed to let him run the Caddie School under the St Andrews Legacy umbrella.
Don then reached out to the On Course Foundation; to Blesma: The Limbless Veterans charity; to the Veteran Golfers Association in the USA and its Canadian equivalent, before getting on board Davy Gilchrist, who hired him to caddy at Kingsbarns in 2008 and David Scott, the Old Course Hotel director of golf for whom he caddied that same year, and who agreed he could use the Kohler-owned Duke's Course.
"They really have fast tracked to become really good caddies," said David.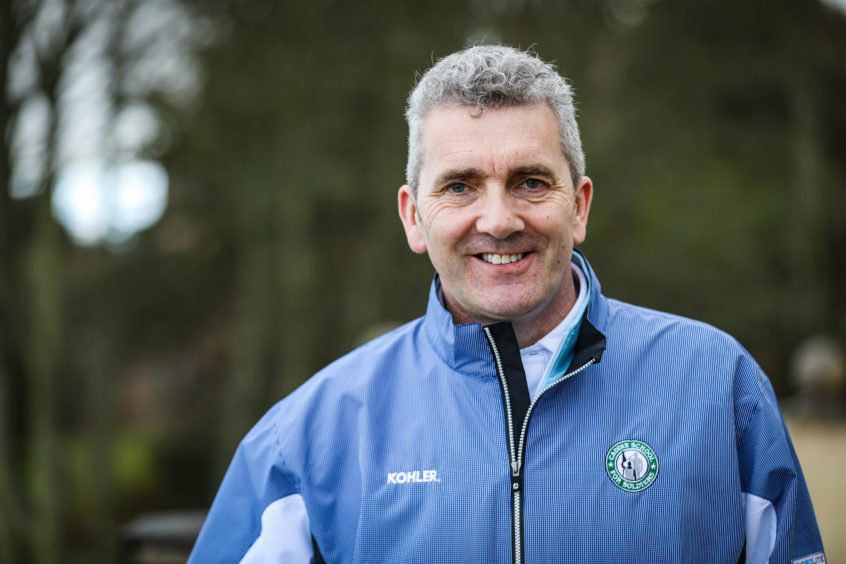 Contemplating the end of the course, Don gets quite emotional when he thinks of the soldiers returning to the world alone where they've "suffered so much darkness".
However, he is determined to "move heaven and earth" to get the soldiers full-time jobs "wherever they want to caddie".
With $35,000 secured for each of the first two years, he would also like to secure a permanent base in the St Andrews area and further expand the project in future.
One man he already has on board to return next year as a caddie school mentor is former Canadian Land Advanced Warfare Centre assault climber Troy Killingbeck, 48, who was medically discharged with PTSD in 2014 after 19 years' service.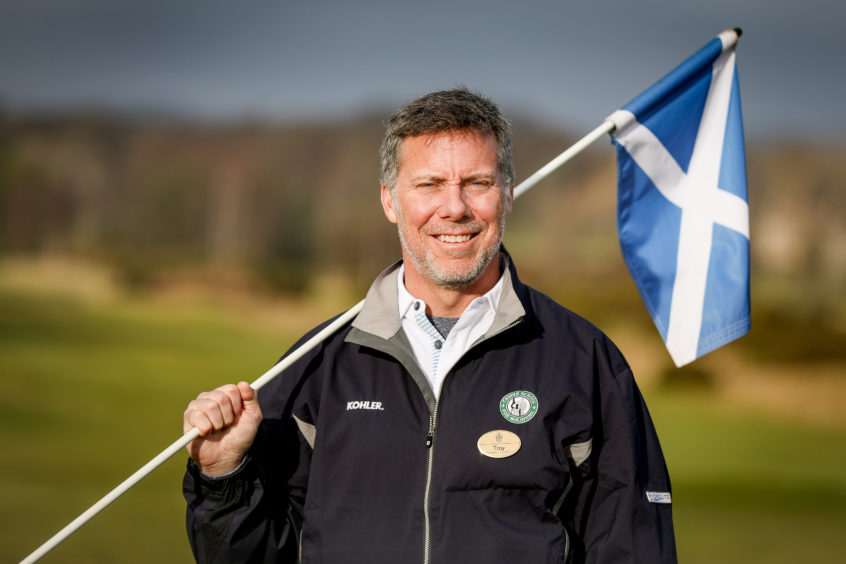 In 2006, the former combat arms infantryman, who was a physiotherapist before joining the military aged 26, was involved in Op Medusa – the largest Canadian military operation since the Korean War.
Amid significant casualties, Troy was deeply affected by a number of incidents including the loss of his best friend Jeff in a friendly fire incident.
His relationships broke down and as he became more withdrawn, and as his "clarity of thought" became less clear through lack of sleep, he turned to alcohol – eventually resulting in a failed suicide attempt.
"I had been someone who was incredibly responsible and professional, but I just wanted it to end – it wasn't even a cry for help at that point," said Troy, who now works with the Canadian Federal Government to help bring soldiers with PTSD back into society.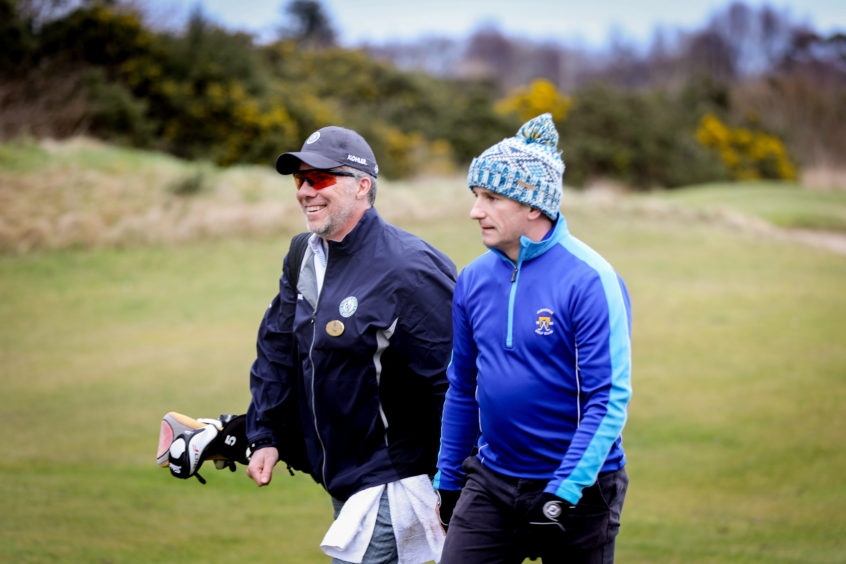 "PTSD still carries some stigma. Some people still think it's just weak minded people. But if the perfect storm happens, there's not one person in the world who's infallible."
Troy grew up playing hockey – and probably first swung a golf club as a nine-year-old.
But when he started "taking golf seriously" about 18 months ago, he realised the game helped to "quieten the mind".
"St Andrews is absolutely incredible," he said. "The Home of Golf. It doesn't get any bigger.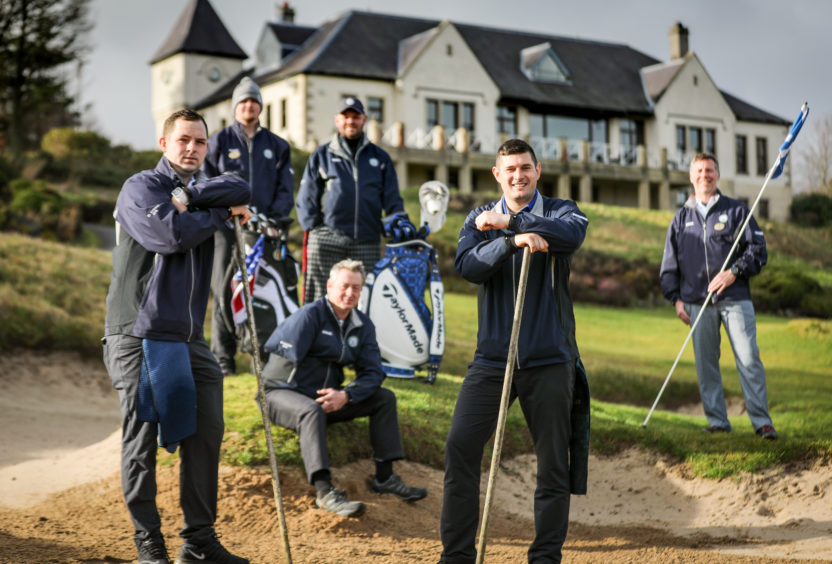 "Don has asked me to be the figure head next year for the course and be the mentor as a soldier.
"I've said yes to that. I get eye surgery when I go home so I'm not sure about caddying this year or next year. But if I do, there's no place else I'd rather be than St Andrews."