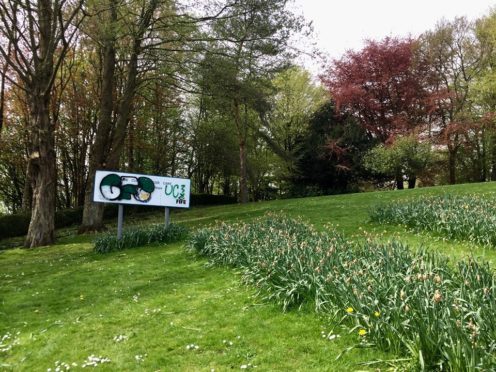 Vandals have desecrated a Glenrothes garden which was planted to provide succour to those affected by terminal illness.
Visitors to Riverside Park were shocked to discover the Marie Curie 'Field of Hope' had been targeted by someone using spray paint to daub graffiti on the garden's prominent sign.
A notice board nearby, which was used by the Friends of Riverside Park group to highlight news and upcoming events, was similarly defaced, while it has also emerged a 'Welcome to Glenrothes' sign near Glenwood High School has also been vandalised with spray paint in the past few days.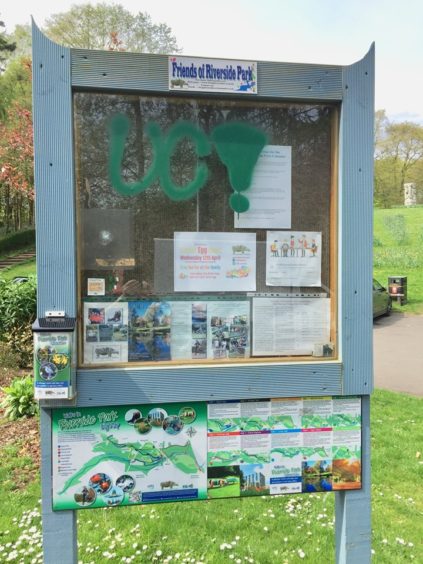 The incidents have prompted widespread condemnation in the community, particularly in relation to the Marie Curie garden which started life as a tribute to those touched by cancer but has evolved over the years into a place where people affected by any terminal illness can go for some peace and quiet.
Local Marie Curie campaigner Janet Henry was one of many left "heartbroken" when she saw what had happened.
"The sign is an irreplaceable piece of our heritage," she pointed out.
"Marie Curie has dropped the Cancer Care bit of their title since we now care for all terminal illnesses, Fife Council no longer have that logo, and the GDC (Glenrothes Development Corporation) no longer exists."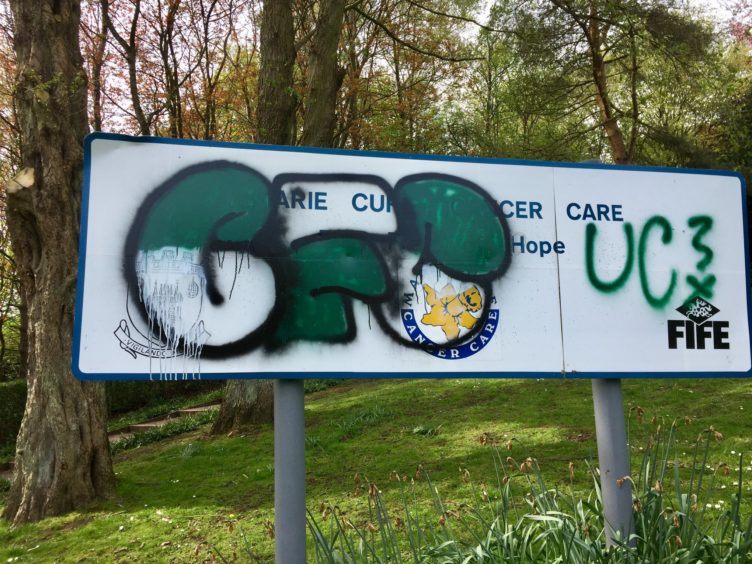 A spokesperson for the Friends of Riverside Park group described those behind the graffiti as "inhuman and ignorant".
"Friends of Riverside Park can only wish that those responsible will, in the fullness of time, realise what a cruel act they have committed and will come to regret this act of vandalism," the group said.
"There is always hope but it may be that some people are beyond redemption."
The group has praised the public for the "fantastic" response they have received since the vandalism came to light, with many messages of encouragement and sympathy posted on social media.
Group volunteers have been able to remove the tags put on the group's notice board, while another local volunteer with experience of cleaning car spray paint has also started cleaning up the 'Field of Hope' sign.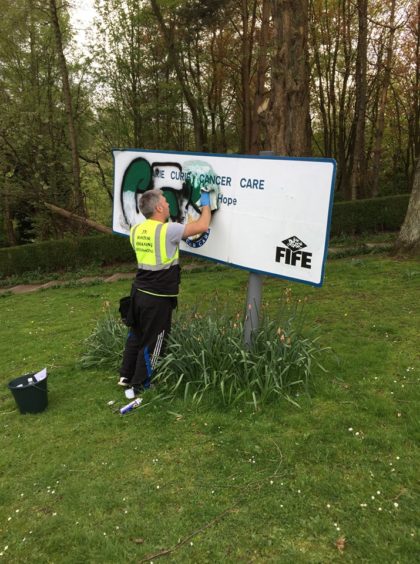 Police Scotland has been informed and officers are investigating, amid suggestions that the culprits had left at least one spray can at the scene.
Anyone with information about the incidents should contact police as soon as possible on 101.