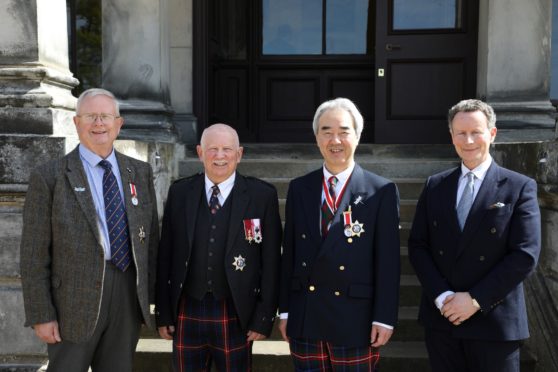 The relationship between Scotland and Japan has been strengthened "at an auspicious time" with the presentation of an award to the Consul General of Japan.
Recipients and audience members travelled from as far afield as Australia and New Zealand to Broomhall, the ancestral home of the Bruce family in Fife, for the ceremony.
Consul General Nozomu Takaoka, who assumed the post in October last year, was presented with the Scottish Samurai Award of Taisho.
The Scottish Samurai Awards, now in their 25th year, were inspired by the achievements of Fraserburgh man Thomas Blake Glover.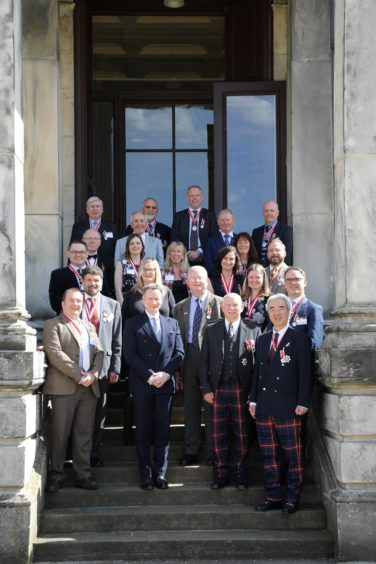 Glover played a pivotal role in the modernisation of Japan in the 19th century, and his impact was so profound the Emperor awarded the Scotsman the Order of the Rising sun.
He later became known as the Scottish Samurai.
Speaking after the ceremony, the consul general said: "Today is a really auspicious occasion because it coincided with a new era for Japan, as the Reiwa era started this month, and there is a great connection between the Bruce family and Japan.
"So this really is the right occasion, the right place and the right people coming together, and I am very impressed that there are so many Scots and other nationalities here today that are connected with Japan.
"These awards are growing, and broadening the bond of our friendship."
Founder of the awards, International karate master Ronnie Watt, who has also received the Order of the Rising Sun, said: "These awards recognise those who have given distinguished service, or made a pre-eminent contribution in their field.
"There are now more than 250 recipients of Scottish Samurai Awards across the globe, and today's event demonstrates the extraordinary calibre of people who receive them."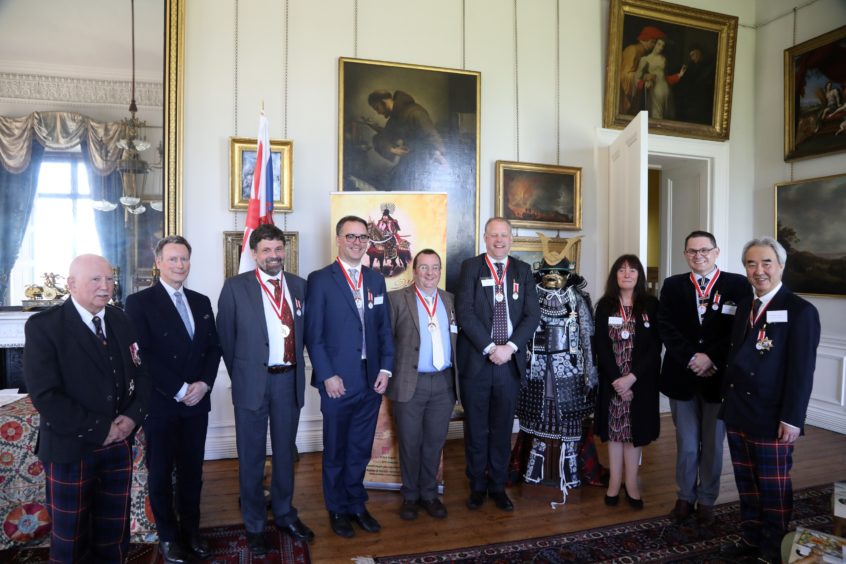 Other recipients at the ceremony included  Dr Joseph Morrow, Lord Lyon King of Arms, academics from Aberdeen and Robert Gordon Universities and staff from the Consulate General of Japan in Edinburgh.
Lord Bruce, whose ancestor, the 8th Earl of Elgin signed the first treaty of trade and commerce between Britain and Japan in 1858 hosted the event.
He said: "If it was not for a number of Scots in the 19th century, Japan would have evolved as a very different place.
"There is a very close cultural fit between Japanese and Scots, and we can learn much more about our need for self-discipline and how we can improve our society from within comes the ethos of the samurai."