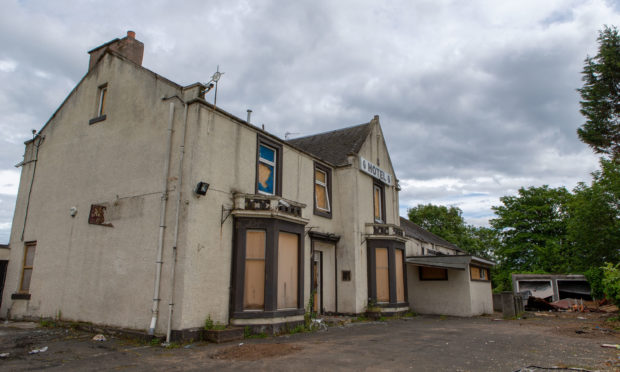 Efforts to extinguish deliberate fire-raising in Levenmouth appear to be paying off.
The fire service said the number of recorded incidents in Fife's fire-setting hotspot had more than halved in the last two months compared to the same period in 2018.
The reduction follows the establishment of a task force specifically to tackle the high number of malicious fires in the area.
Methil fire station manager Ian Brocklebank saidwhile deliberate blazes had increased by 22% in the year to April, May and June saw a reduction of 55%.
Action was taken after it emerged a significant portion of the deliberate fires across Fife had been set in Levenmouth.
Police stepped in last year to escort crews to particular problem areas at Letham Glen and the Bawbee Bridge where they were being attacked and verbally abused by youths.
While most targets were fields, rubbish and wheelie bins, Silverburn House and Brannigan's Hotel were both destroyed by blazes believed to have been started deliberately.
Mr Brocklebank said more than 100 wheelie bin locks had been fitted as part of the action plan and that crews had been engaging with children and teenagers to hammer home the dangers of setting fires.
He added that bringing in police for talks at schools to make sure pupils knew they could end up with a criminal record had also helped cut the number of incidents.
"We're doing four engagements per year with every primary school," he said.
"There is also a six-month fire skills programme for more challenging youths in the area and we have identified a number of pupils who will take part."
SNP councillor Ken Caldwell, convener of Levenmouth area committee, hailed the results.
"It's good to hear that the action being taken us now having an effect on these figures," he said.
Depute convener, Labour councillor Colin Davidson, said it was clear joint working with the police was paying off.
"People based in Methil probably do more fire prevention and education work than anywhere else in Scotland," he said.