One hundred years after the death of Dunfermline-born American steel magnate and philanthropist Andrew Carnegie on August 11, 1919,  Michael Alexander examines his incredible worldwide legacy a century on.
He was the Fife-born American industrialist who amassed a $480 million fortune in the steel industry then became a major philanthropist.
But 100 years after the death of Andrew Carnegie, there is more interest than ever in the legacy of the man who spent more than 70% of his collected fortune on establishing around 2,800 public libraries around the globe, donated more than 7,600 organs to churches worldwide and endowed organisations dedicated to research in science, education and world peace.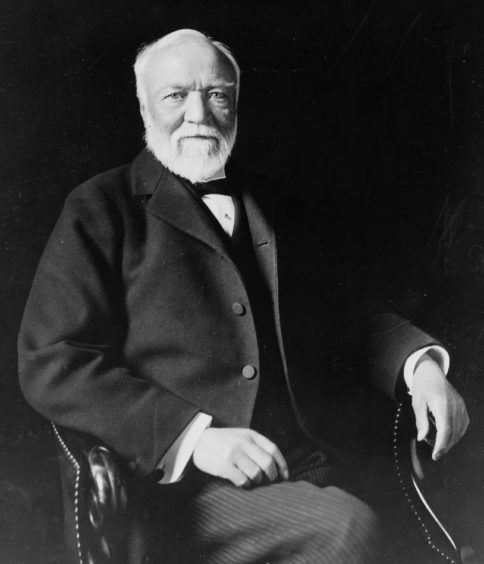 Among his gifts was the $1.1 million required for the land and construction costs of Carnegie Hall, the legendary New York City concert venue that opened in 1891.
But he also never forgot where he came from with his first major donation being money for the construction of the first swimming baths in Dunfermline (opened in 1877)  and the establishment of the world's first ever Carnegie library, also in his home town which opened on August 29 1883.
"Andrew Carnegie was a complex character but undoubtedly one of the world's greatest philanthropists," said Heather Stuart, chief executive of ONFife, the Fife Cultural Trust charity that manages the theatres, museums, galleries, archives and libraries in Fife.
"We have been keeping his legacy alive not only with special events in this centenary year but through ongoing work in partnership with the Carnegie Dunfermline Trust.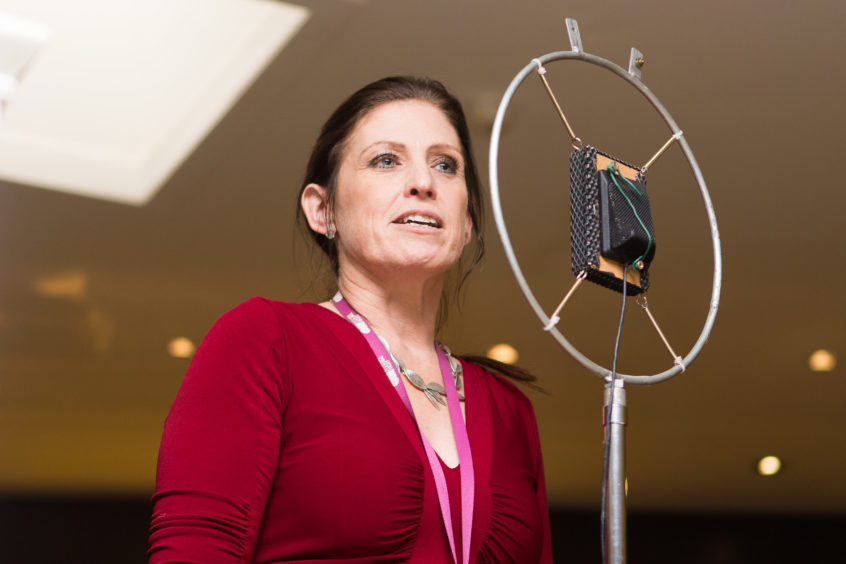 "Our busy exhibition and library events programme continues his ethos of enriching the lives of people through culture and it is a privilege to manage the first-ever Carnegie Library in the world – one of 2,800 worldwide – and have it housed in the award-winning five-star visitor attraction that is Dunfermline Carnegie Library and Galleries."
Born in Dunfermline on November 25, 1835, Andrew Carnegie was the second of two sons of Will, a handloom weaver, and Margaret, who did sewing work for local shoemakers.
In 1848, the Carnegie family moved to America in search of better economic opportunities and settled in Allegheny City – now part of Pittsburgh – Pennsylvania.
Andrew, whose formal education ended when he left Scotland, worked in a Pittsburgh cotton factory as a boy before rising to the position of division superintendent of the Pennsylvania Railroad in 1859.
It was while working for the railroad that he invested in various ventures, including iron and oil companies, and made his first fortune by the time he was in his early 30s.
In the early 1870s, he entered the steel business, and over the next 20 years became a dominant force in the industry. Railing against privilege, he saw himself as a hero of working people. Yet he was anti-trade union.
In 1901, he sold the Carnegie Steel Company to banker John Pierpont Morgan for $480 million.
That same year, Morgan merged Carnegie Steel with a group of other steel businesses to form U.S. Steel, the world's first billion-dollar corporation.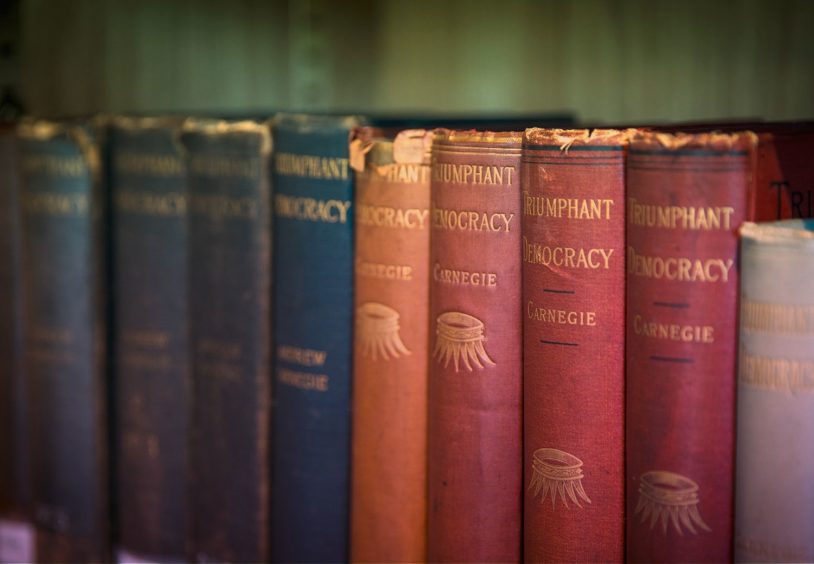 One of the best places to learn about how Carnegie retired from business and devoted himself to full-time philanthropy – eventually giving away more than $350 million (the equivalent of $7 billion in today's money) – is at the Andrew Carnegie Birthplace Museum in Dunfermline.
The museum includes the original cottage where Carnegie was born.
The cottage was bought for him by his wife, Louise, for his 60th birthday and, when the Carnegie Dunfermline Trust was set up in 1903, it came under the trust's remit and gradually opened to visitors.
Carnegie, who spent summers in Scotland and bought Skibo Castle, himself visited the Dunfermline museum in 1908 – an occasion still marked by his entry in the visitors' book.

It was after he died on August 11 1919 aged 83 at his estate in Massachusetts, however, that his wife wrote to the trust from the USA suggesting that a museum wing should be built on to the cottage.
That opened in 1928 and it was Louise – the daughter of a New York City merchant who was two decades his junior – who helped set up most of the original displays.
Kirke Kook, curator and manager at the Andrew Carnegie Birthplace Museum, said that while he only spent 12 years growing up in Dunfermline, those early years were significant as they provided him with his only formal education, an encounter with the British class system and social injustice (when a Chartist family refused to enter Pittencrieff Park – Carnegie later bought the park in 1902) and gave him an early insight into business acumen.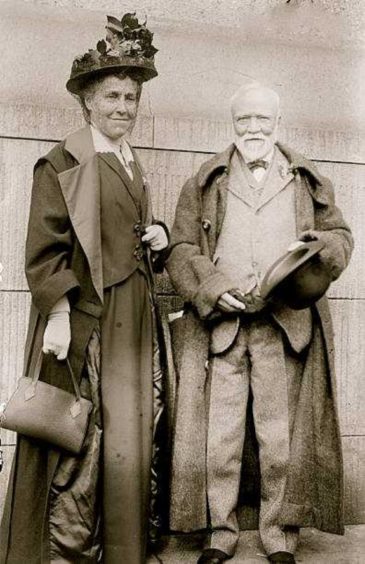 The curator believes he would have been philanthropic whatever his station in life, as he felt very strongly about issues such as education and world peace.
He wasn't particularly religious but these ideas were "ingrained" in him from a young age.
Crucially, however, he was against charity – instead believing in creating the means for people to help themselves.
"In 1889 he published the Gospel of Wealth," she said, referring to the article written by Carnegie in June 1889 that describes the responsibility of philanthropy by the new upper class of self-made rich to help the common man and stating that millionaires were just "trustees for the poor".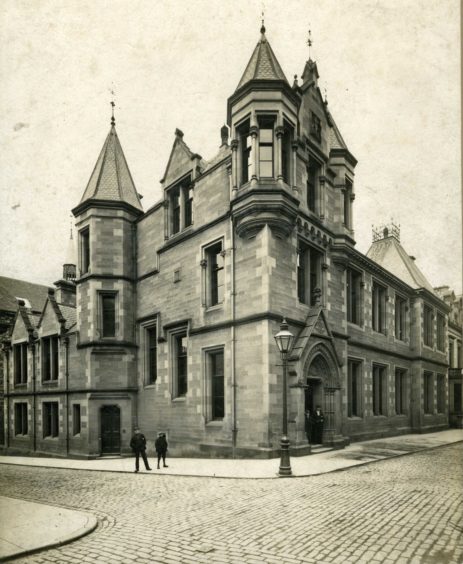 "In Carnegie's opinion, a free public library offered an egalitarian route into education, did not set restrictions on enrolment and had relatively low running costs.
"He thought that informal education – apprenticeships etc – should be held in equally high regard.
"In the museum we draw parallels with him and Bill Gates. They have very similar philosophies in that Gates has huge trusts that give away a lot of money and pledges others to do the same.
"But if Carnegie were around today he'd be shocked to see how little wealth is distributed.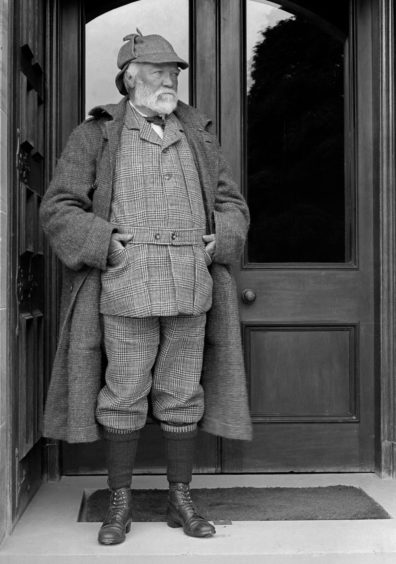 "He'd be sad to see the decline in the importance of libraries – he regarded them to be the heart of a community.  He'd also be sad to see that informal education is no longer valued as highly.
"He would also be shocked how little progress has been made with establishing world peace."
Steel magnate Andrew Carnegie was a pivotal figure who "transformed the landscape of America", according to Gino Francesconi, director of archives at the Carnegie Hall in New York.
Speaking to The Courier from New York, Mr Francesconi said that not only did Carnegie's steel company provide the raw material for railroads, bridges, and skyscrapers, his belief in public private partnerships gave all Americans access to information through free and open libraries – and he radically changed philanthropy in the 20th century by giving his fortune away on a scale that is yet to be matched.
"Among his many endeavours, Carnegie Hall in New York stands as an inspiring testament to his vision of a platform designed to be welcoming to all – one, as he said at the hall's groundbreaking, that would intertwine itself with the history of the country," said Mr Francesconi.
"The hall continues to be a place where history is made, bringing all of us together.
"In that way Carnegie's legacy is very much alive today."
Aligned with the centenary, Carnegie Hall currently has an exhibition on Carnegie and his legacy in the Hall's Rose Museum.
Andrew Carnegie: His Life and Legacy charts the Carnegie family's passage from Scotland through the course of Andrew's extraordinary life and ever-present influence in America.
It opened in March as part of Carnegie Hall's citywide festival Migrations: The Making of America and runs until October.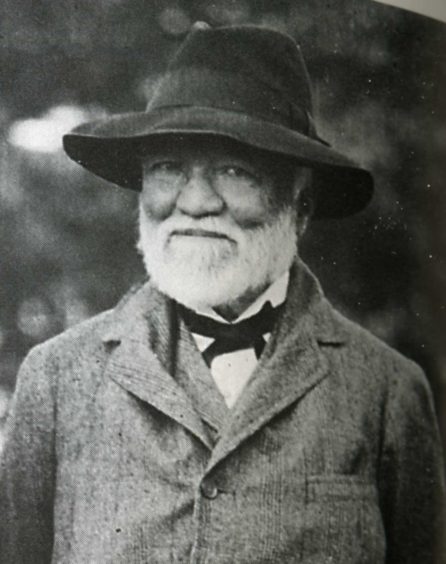 It includes rarely seen archival documents, photos, and artefacts on loan from the Carnegie family; the Carnegie Corporation of New York and its archives at Columbia University; the Andrew Carnegie Birthplace Museum in Dunfermline; the National Archives and Records Administration; the Carnegie Hero Fund; and shows Carnegie's journey from humble beginnings to becoming the most prominent philanthropist of his time.
It also explores how his Carnegie Corporation of New York, the first philanthropic organisation of its kind, inspired others that followed, including The Rockefeller Foundation (1913), The Ford Foundation (1936), The Andrew W. Mellon Foundation (1969), and The Giving Pledge (2010).
Meanwhile, a large Carnegie Hall contingent from the USA has this week been visiting Edinburgh and Dundee.
The National Youth Orchestra of the USA, an ensemble created by Carnegie Hall as part of its extended music education programs, performed at the Edinburgh Festival on Friday night as part of a five city European tour.
It is made up of over 100 teen musicians from 33 US states. It was formed by Carnegie Hall in 2013 and tours internationally each year.
"This is our first appearance in Scotland and it's very special to be in Mr Carnegie's home country," a spokesperson for the orchestra said.
Today, 26 organisations worldwide bear Carnegie's name.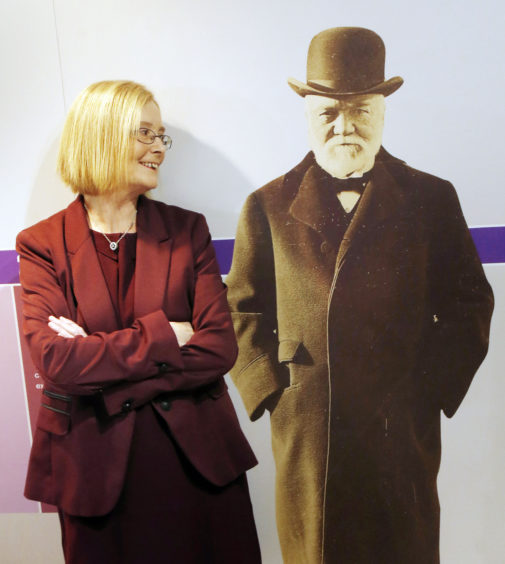 They carry on work in fields as diverse as art, education, international affairs, peace, and scientific research.
Although they are considered members of a "family," these organisations remain independent entities and are related by name only.
Others exist at a more local level including the Carnegie Hall in Dunfermline which, while carrying his name, was not built by Andrew Carnegie himself but was funded later by the Carnegie Dunfermline Trust and opened in 1937.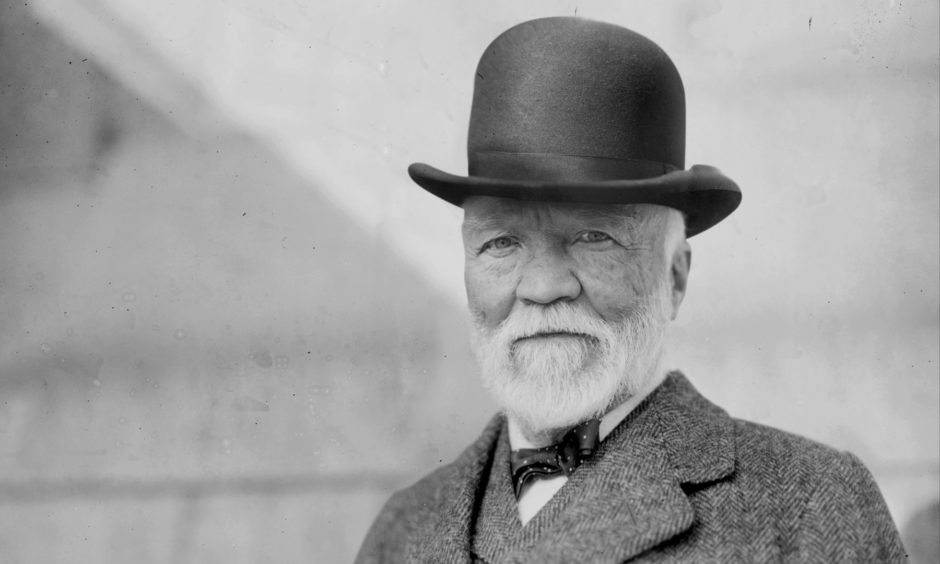 The main international bodies are: Carnegie Council for Ethics in International Affairs; Carnegie Dunfermline Trust; Carnegie Endowment for International Peace; Carnegie Foundation; Carnegie Foundation for the Advancement of Teaching; Carnegie Hall (New York); Carnegie Institution for Science; Carnegie Library of Pittsburgh; Carnegie Mellon University; Carnegie Museums of Pittsburgh; The Carnegie Trust for the Universities of Scotland; The Carnegie UK Trust; Carnegie Hero Fund Commission (US); Carnegie Hero Fund (Belgium); Carnegies Belonningsfond for Heltemod (Denmark); Foundation Carnegie (France); The Fondazione Carnegie Per Gliatti de Eroismo (Italy); Stichting Carnegie Heldenfonds (The Netherlands); Carnegie Heltefond for Norge (Norway); Carnegiestiftelsen (Sweden); The Carnegie Rescuers Foundation (Switzerland) and The Carnegie Hero Fund Trust (UK).