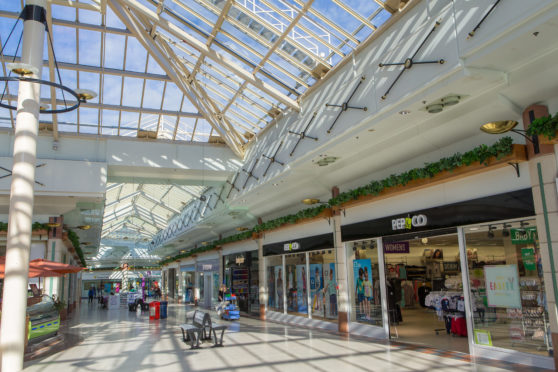 A group of employers in Fife have pledged to make Glenrothes the first Living Wage Town in the UK.
An Action Group comprising of Fife Council and local businesses aims to triple the number of accredited employers in the first year  with a commitment to pay their employees the Living Wage, currently £9 per hour.
Currently Fife has 64 employers already committed to ensuring all their staff and subcontracted staff receive a real Living Wage which is higher than the government minimum of £8.21 per hour.
And 11 of those accredited employers are based in Glenrothes, who together employ the equivalent of 12% of the Fife region's workforce.
It's move, that many hope, will help tackle high levels of poverty in some parts of the town.
One of those is Glenrothes-based Landfall Scaffolding.
Gordon Slight, managing director, explained why he got involved: "We place a massive emphasis on the quality of service our staff give to our customers so it's important that their work is fairly rewarded.
"Living Wage accreditation demonstrates our commitment to values of fairness and helps us attract good young people to train within our business."
The Action Group intends to prioritise its engagement with care, construction and manufacturing as key industries in Glenrothes.
Fife council is the largest living wage employer based in Glenrothes and is driving the approach to make Glenrothes a Living Wage town after accepting a recommendation back in 2015 by the Fairer Fife Commission that Fife should become a Living Wage region.
Co-Leader of Fife Council, SNP councillor David Alexander, said: "Glenrothes is leading the way by becoming the first town in the UK to take this town-based approach to addressing the issue of low pay.
"Fife Council's aim is to create conditions in Fife where all residents have the capability to live good lives, make choices and reach their potential."
That was echoed by co-leader David Ross, who added: "We are putting fairness at the heart of everything we do by bringing together Fife's communities, services and businesses to fight poverty and inequality."
Meanwhile, Peter Kelly, director of the Poverty Alliance, who host Living Wage Scotland, said the Action Group should act as inspiration for towns and cities across the country.
He added: "The commitment of this alliance of employers to the people of Glenrothes is very exciting
"Key employers working together will play an important role in ending low pay in Scotland."