Alternative accommodation has been found for all 1,400 young people displaced when a huge blaze devastated their school last weekend.
Just five days after fire ripped through Woodmill High School in Dunfermline, Fife Council announced all pupils will move to buildings across west Fife over the course of next week.
While the school will be split, year groups will be kept together and Woodmill will keep its own identity, with staff moving with the pupils.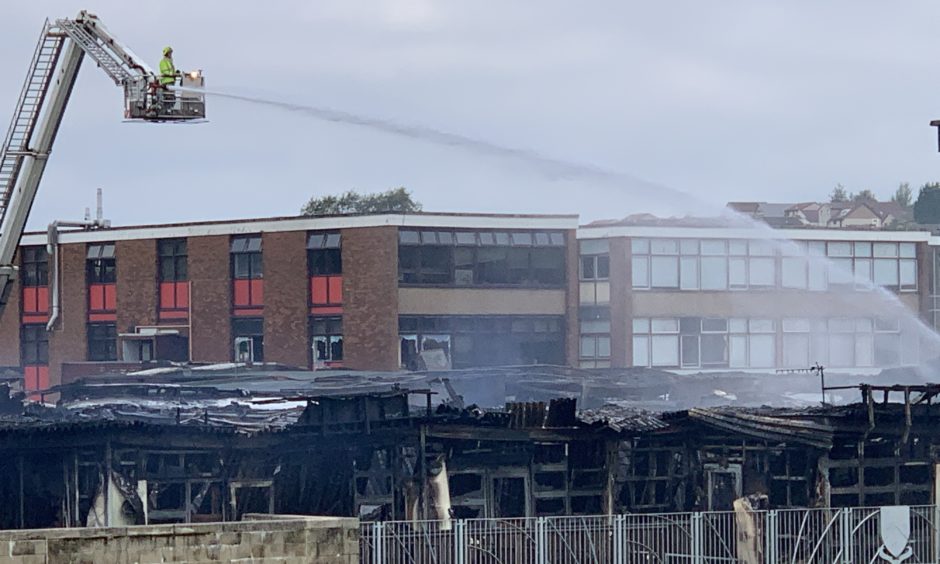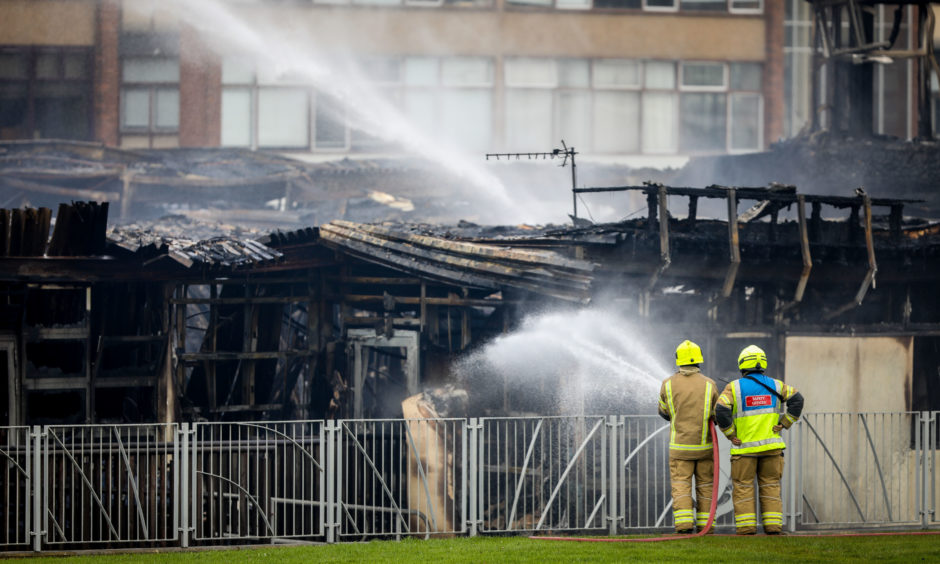 The education service has been praised for overcoming a logistical nightmare in such a short space of time after pulling out all the stops to get youngsters back into full-time education as quickly as possible.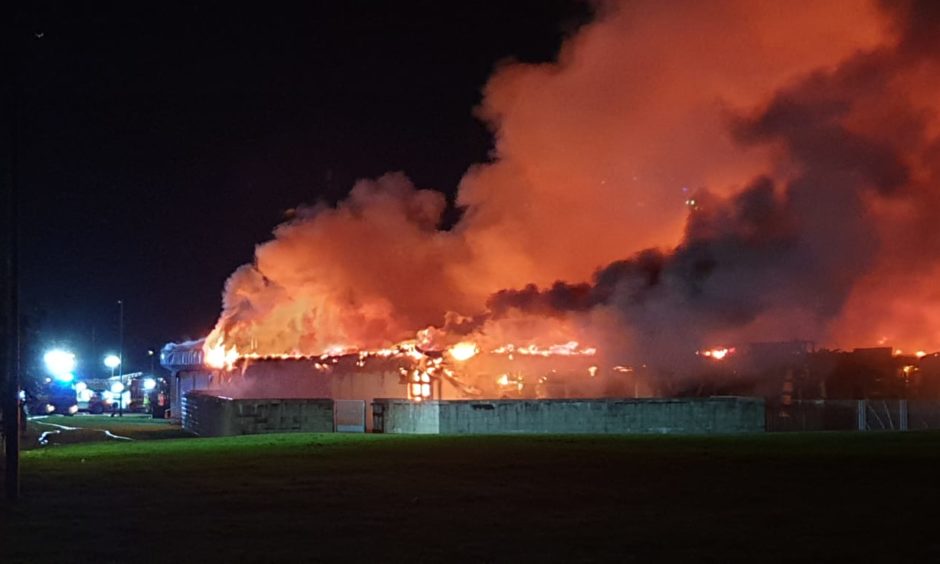 Education convener Fay Sinclair said: "We would like to reiterate our thanks to the staff at Woodmill and across the education directorate for how hard they have worked to pull this together.
"Three days ago there were still firefighters on the site. Now we have a plan in place for all 1,400 pupils."
The move will begin from Monday when S5 pupils will be welcomed into Fife College's Halbeath campus in Dunfermline, and S6 to the town's St Columba's RC High.
The entire Vine Conference Centre has been secured to accommodate S1 pupils, with S2 going to nearby Queen Anne High, S3 to Beath High and S4 to Inverkeithing High School.
Children from the Department of Additional Support (DAS), which was worst hit by Sunday's inferno, will be given exclusive use of Blairhall Primary School, with children currently at Blairhall moving to Tulliallan Primary for now.
The arrangements will be in place until Christmas, by which time it is hoped a longer-term solution will have been found.
Carrie Lindsay, Fife Council's executive director of education and children's services, said: "We still don't have full access to the building so we don't know what the long-term options will be.
"We have options within Fife, outwith Fife from surrounding local authorities, things that are not Fife Council buildings…but until we know how much of the Woodmill building we can get back, we don't know."
Decisions on whether the school will be rebuilt will be made further into the future.
Woodmill rector Sandy McIntosh thanked all of those who had helped get a short-term plan in place so quickly, including his own staff and those from neighbouring schools.
"The school community has been devastated by what's taken place," he said.
"The support that's been provided has been phenomenal. There has been a real resilience among the young people wanting to get back to school as quickly as possible."
He added: "The generosity of schools has been amazing and we have worked very hard to ensure our young people are not disadvantaged."