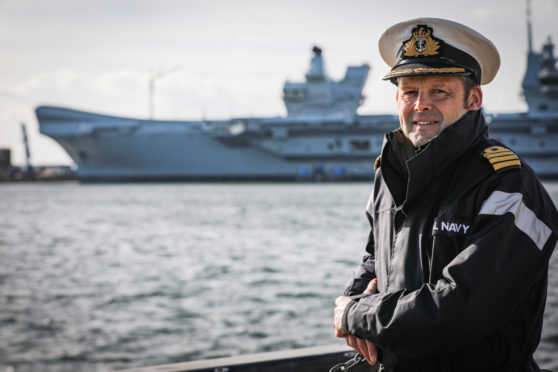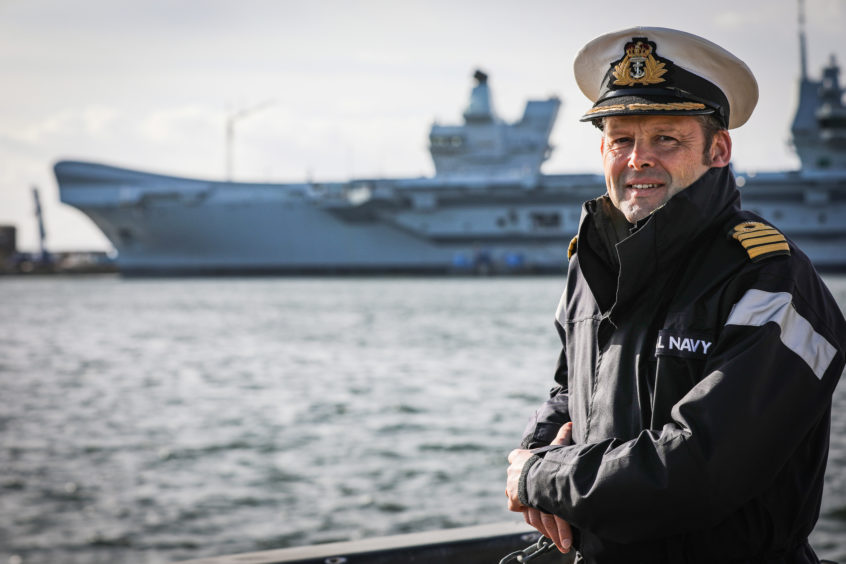 Britain's newest aircraft carrier is expected to emerge from Rosyth Dockyard for the first time in the next few days.
The second of the UK's biggest warships, HMS Prince of Wales, has been under construction at the Fife port since September 2014.
Her sister ship HMS Queen Elizabeth was launched from Rosyth in June 2017 and remains in sea trials.
The £3.1 billion Prince of Wales weighs 65,000 tonnes, is 280 metres long and has a four-acre flight deck.
In a navigational feat, she will be steered through a 130ft wide lock into the Firth of Forth, with just three feet to spare either side.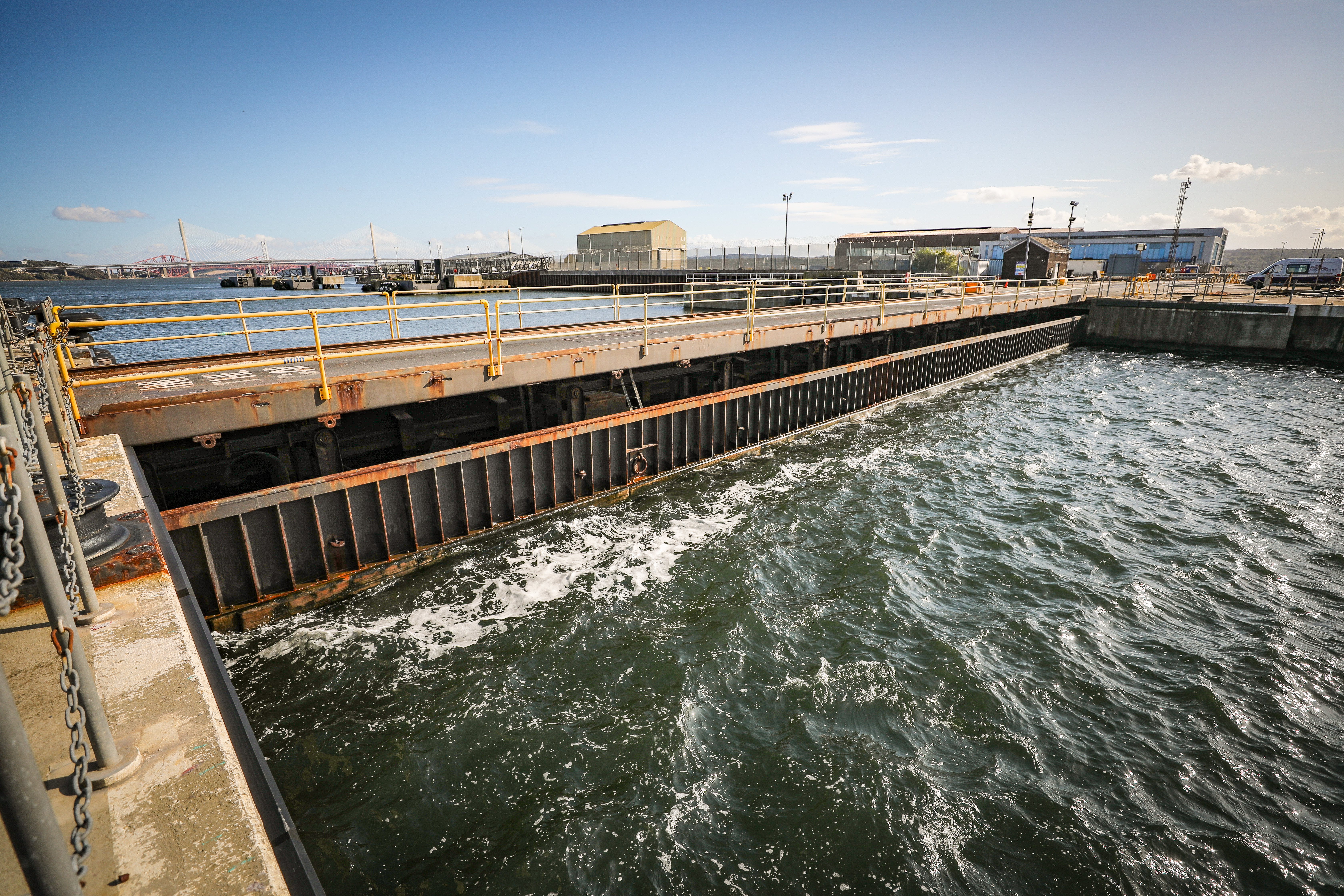 She will remain at anchor off Rosyth for three to five days before she travels upriver and squeezes under the three bridges, clearing the Forth Bridge by less than two metres.
Captain Darren Houston, who was second in command of the Queen Elizabeth, will be at the helm.
He said: "It's a complex manoeuvre, there's no doubt about it.
"Certainly, when you go under the Forth Bridge and look up you think 'are we going to make it?' but we know we definitely can."
The ship will be guided from the dock by nine tugs for nine weeks of sea trials.
UK defence procurement minister Anne-Marie Trevelyan toured the vessel, made by an alliance of BAE Systems, Thales UK, Babcock and the Ministry of Defence.
She said: "The work to build this world-leading new carrier is really something to behold."
Aircraft Carrier Alliance managing director Sir Simon Lister said: "This has been a 10-year project for this yard and yards beyond in the UK which built the original components.
"Rosyth has done a brilliant job of consolidating the ships and setting them to work."
Last week's selection of a Babcock-led consortium as the preferred bidder for a £1.25bn contract for five Type 31e warships was, he said, down in part to the contract's success.
Rear Admiral Martin Connell, assistant chief of naval staff, said delivery of the second aircraft carrier was an important milestone for the Royal Navy, giving continuous carrier capability.
He also said lessons had been learned from trials of its sister vessel.
"This is a complex warship, it's the largest ship the navy has ever operated but what we have got is experience from doing sea trials with HMS Queen Elizabeth," he said.
"The purpose of the sea trials is to make sure everything works but it is also to adapt and overcome.
"Based on what we have learned from Queen Elizabeth we are confident the ship will perform to the standards we want and we look forward to getting ship into Portsmouth at the end of the year."
During their 50-year service the two Elizabeth Class carriers will be engaged in roles from high intensity fighting to humanitarian aid and disaster relief.