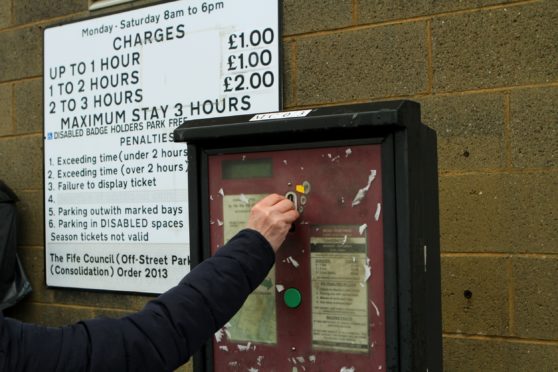 A new pilot parking scheme is to be launched in Kirkcaldy in a bid to reverse the fortunes of its declining town centre.
Councillors have given the go-ahead for a discounted all day parking season ticket scheme that will be available from next week.
The three-monthly ticket, priced at £60, is the equivalent of just £1 per day for all day parking.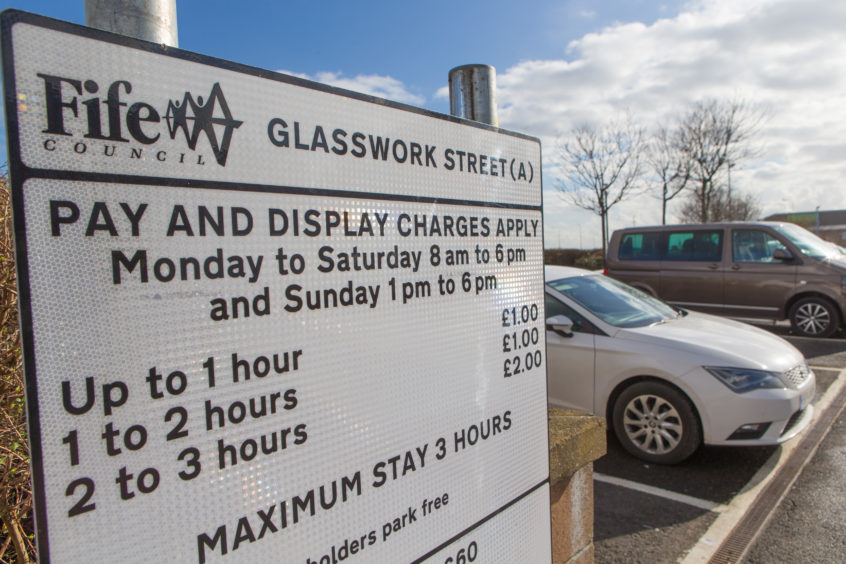 Tickets will be available to use at selected car parks including the Postings car park at the recently re-branded Kirkcaldy Centre, Esplanade car parks A and B, Hill Place, and the top levels of the multi-storeys adjoining the Mercat Centre.
The trial, which will cost Fife Council £28,000 to administer, will run from October 10 until April 2020 after which it will be reviewed as part of a wider parking appraisal in the town.
The new scheme follows months of bitter wrangling among Kirkcaldy's councillors over car parking policy in the town.
Trade has fallen sharply in recent years, most notably since the closure of a number of big name retailers, including Marks & Spencer and BHS.
With other Fife town's including Glenrothes enjoying free parking, Conservative councillors, Kathleen Leslie and Richard Watt have argued consistently for parking charges to be scrapped across the town centre as a means of attracting more people back to Kirkcaldy's ailing High Street.
However, their plans were rejected by both their Labour and SNP counterparts.
Welcoming the news of the parking season ticket, Labour councillor Neil Crooks, convener of the town's area committee, said the launch follows the council's decision to put responsibility for car parking revenue back to local councillors.
"The discounted season ticket will benefit anyone who works in the town centre, students and regular visitors," said Mr Crooks.
"Buying your ticket will give you cheaper parking and direct access to the heart of the town.
"We're continuing to look at other car-parking initiatives which we can test and hope to be able to launch these in the coming months."
He said anyone who wants to buy the existing car park season ticket for £130 per quarter will still be able to do so.These can be used in any of the long stay car parks throughout Kirkcaldy not just those in the pilot.
To apply for a season ticket go to www.fife.gov.uk.uk/carparkseasonticket or call 03451 55 55 55 ext 480208 between 9am-4pm. Tickets will be posted out or available to collect from the Town House, Kirkcaldy.