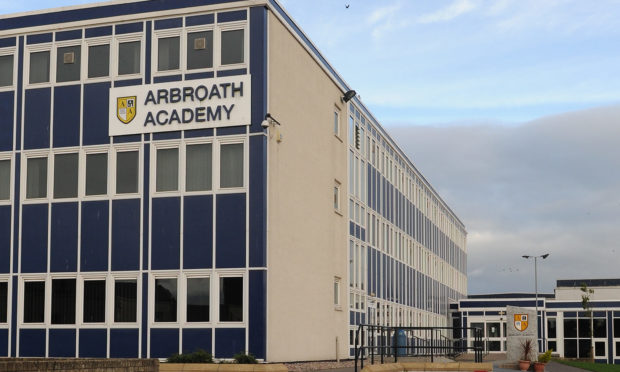 Scotland's education secretary has told how he struggled to watch footage of an Angus pupil being attacked.
John Swinney expressed sympathy for the 12-year-old Arbroath Academy pupil's plight and described what happened to him as "appalling".
Two Angus pupils charged after video shows bullies attacking boy, 12, in school amid laughter
Two pupils were charged by the police after the boy's front tooth broke off after he was punched and kicked by his attackers during the onslaught, which was watched by an estimated 100 pupils before it was shared on social media.
The boy's mother wrote to Mr Swinney and told him the law currently allows offenders far more protection than their victims, which she said was "unacceptable".
In a written response, he said: "I was very sorry to hear about your son's experience at school over the last 18 months.
"It was very difficult to view the videos you shared. I can only imagine how you felt watching them as his mother.
"All violence in our schools is completely unacceptable. The care, safety and wellbeing of our children and young people at school is paramount."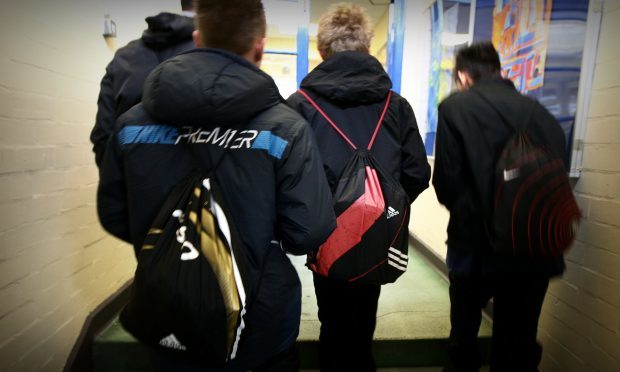 Mr Swinney said the Scottish Government is actively working with schools and councils to provide targeted education and programmes to prevent and tackle serious violence.
He told the mother it was "absolutely the right course of action" to involve Police Scotland in her son's case.
Mr Swinney said the Scottish Government expect all schools to develop and implement an anti-bullying policy which should be reviewed and updated on a regular basis.
He said it is for the local authorities and schools themselves to balance all the factors relevant to a particular incident in determining what arrangements are appropriate to ensure the care, safety and wellbeing of the pupils involved.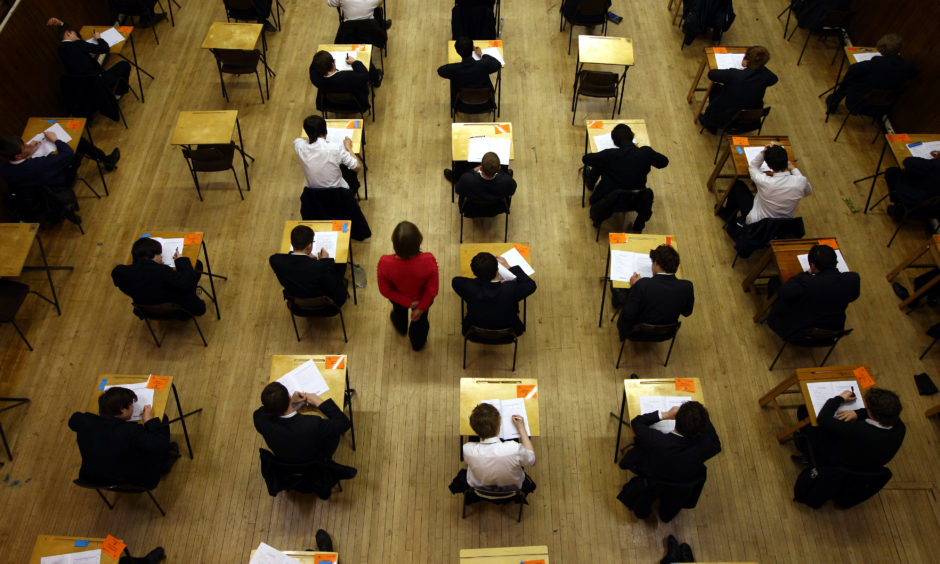 The extent of violence in Angus schools was laid bare in a new report which revealed three in four (75%) school pupils say they have witnessed someone being bullied while 84% of staff said they have seen bullying behaviour in school.
It was compiled from a survey of 533 primary school children, 955 secondary pupils, 206 staff and 823 parents and was carried out as part of the revision of the council's anti-bullying policy.
The boy's mother said Mr Swinney's explanation of how schools are responsible for implementing anti-bullying policies was "slightly short-sighted".
"I agree that schools should have the power to implement effective policies to safeguard all children, however our experience and other parents too, is that the schools are somewhat powerless," she said.
"The inclusion culture seems to be failing in my opinion.
"Where a child continuously offends to the physical and mental detriment of other children, and clearly no longer fits the inclusion criteria, surely the only viable option for the safety of other children, is in fact exclusion?"
The Arbroath Academy incident happened just weeks after a girl was filmed being dragged along a corridor by her hair in a 42-second clip shot inside Carnoustie High School.
A 12-year-old girl was later charged in relation to the assault at the school and a report was sent to the Scottish Children's Reporter Administration.
A 14-year-old Forfar Academy pupil also needed hospital treatment after allegedly being attacked from behind by three classmates.
Shock Angus school stats as 75% of pupils and 84% of staff see bullying in action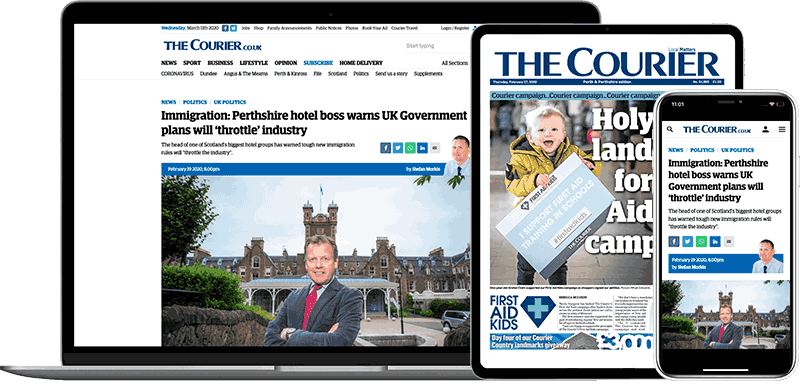 Help support quality local journalism … become a digital subscriber to The Courier
For as little as £5.99 a month you can access all of our content, including Premium articles.
Subscribe