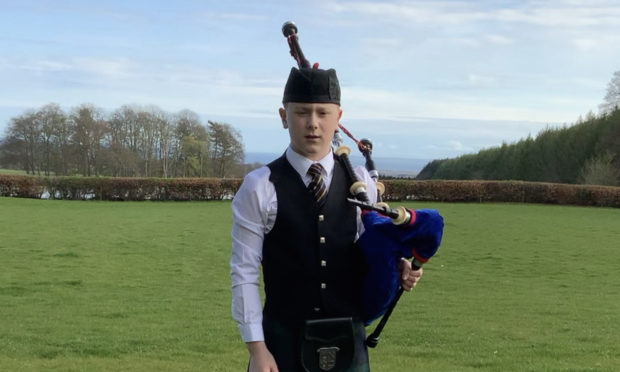 A young Angus piper has become a World Championship podium player from the lockdown safety of his own home.
Dundee High School 12-year-old Josh Gordon took third spot in an online piping and drumming event after young musicians from across the globe were invited to pit their talents against each other during lockdown.
The Carnoustie youngster was awarded third place in the Pipe Major Alasdair Gillies Memorial Challenge 2/4 March for players aged 12 years or younger.
He followed the podium spot up with a fourth place in the event's Grade 4 2/4 March section.
Josh, who is a member of the Dundee High pipe band, learned about the competition through social media and recorded his performance at home before sending it in to the judging panel.
He said, "Everything being posted was about cancellations, all the band and solo events.
"Then news started appearing about the online competition, so I thought I would give it a go.
"I practise better when I have a goal," he said.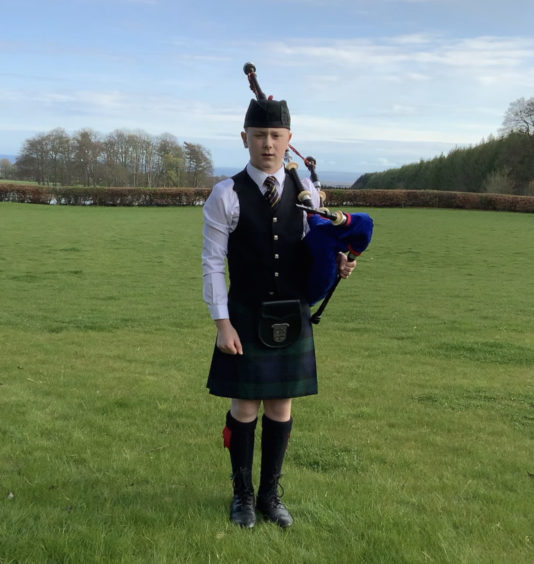 "I was really surprised when I found out about the results because I didn't expect to place.
"You never know what will happen in a competition – I was pleased, it felt good."
A portion of each entry fee for the championships was donated to the Centre for Disaster Philanthropy COVID-19 Response Fund.
The 2020 competitive programme for players of all ages has suffered a pandemic wipeout, including the cancellation of virtually all of Scotland's Highland Games.
The games season had been due to get underway at Gourock last weekend and, as it stands, all but seven of the 61 events affiliated to the Scottish Highland Games Association have ditched their 2020 dates.
A recent casualty was the Braemar Gathering, a traditional favourite of the Royal family, which was due to take place on September 5, the day before the also cancelled Blairgowrie Games.
The World Pipe Band Championships due to have taken place at Glasgow Green in mid-August, and the World Highland Dancing Championships which are part of the Cowal Gathering at the end of that month, will also not take place until 2021.