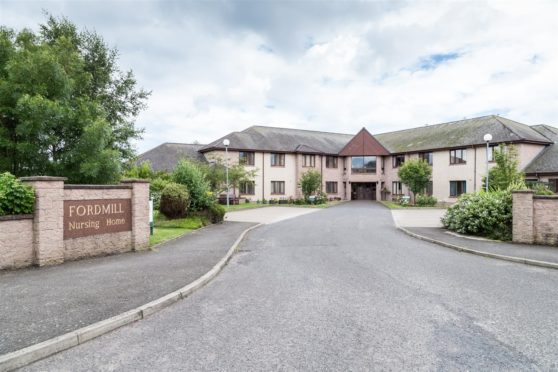 Staff were sacked from a tragedy-hit Angus care home at the height of the coronavirus pandemic, for breaking social distancing rules.
An inquiry has been launched.
Operators of Fordmill in Montrose say they "acted swiftly" in dismissing the two female carers but a whistleblower has claimed the matter was "brushed under the carpet".
The number of Covid-19 deaths at Fordmill has not been confirmed but staff at the home were devastated by the loss of a highly respected care colleague in April, just weeks before the sackings.
Coronavirus: Staff cases claimed to have rocketed in days at Angus nursing home
The Care Inspectorate confirmed it is considering information after a concern about the Mill Street home was raised with it.
A source said: "This has been completely brushed under the carpet to avoid complaints and possible action from the families.
"These two completely broke the rules and put lives at risk, especially older vulnerable people."
The whistleblower said staff had signed a form at the start of the pandemic that they would adhere to restrictions but the sacked pair are claimed to have breached them by socialising outside the premises, including at sleepovers with friends.
There has been no suggestion either tested positive for coronavirus.
A spokesperson for Barchester Healthcare said: "We are glad to report that Fordmill Care Home currently has no cases of Covid-19 and we have seen a number of residents recover from the virus and the team are dedicated in doing all they can to ensure that it remains that way.
"We can confirm that in May two care workers at Fordmill Care Home were dismissed due to the breaching of social distancing guidance outside of the care home.
"At the time these actions were in direct breach of the government guidance. While the breaching of the guidance did not happen in the home, we could not take any risks.
"We take the care of our residents and staff very seriously and have introduced many protocols in order to protect our residents as much as possible.
"As such we acted swiftly in response to evidence brought to us of this breach in social distancing and following a meeting with the staff to understand the situation we dismissed those in question to ensure the safety of the home."
Barchester strongly rejected a suggestion the number of deaths due to Covid-19 at the home had been in double figures.
A spokesperson for the Care Inspectorate said: "Infection prevention and control guidance is clear and all care services must follow it to keep people safe.
"A concern has been raised with us about this care service and we are considering all information given to us carefully."
On April 20, carer Janet Livingston died just three days after being taken to Ninewells Hospital following a rapid deterioration in her health after contracting the virus.
Her grieving son described the 60-year-old as "one of life's great people" and said at the time Fordmill had been "beyond reproach" in their care and support.
Coronavirus: Grieving Angus care worker's son speaks of loss of 'one of life's great people'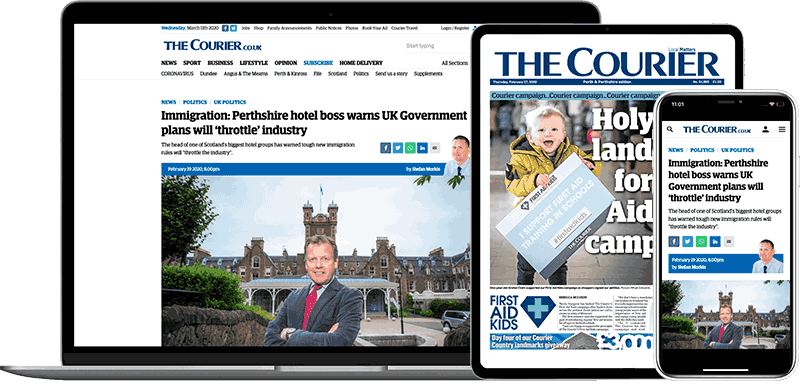 Help support quality local journalism … become a digital subscriber to The Courier
For as little as £5.99 a month you can access all of our content, including Premium articles.
Subscribe