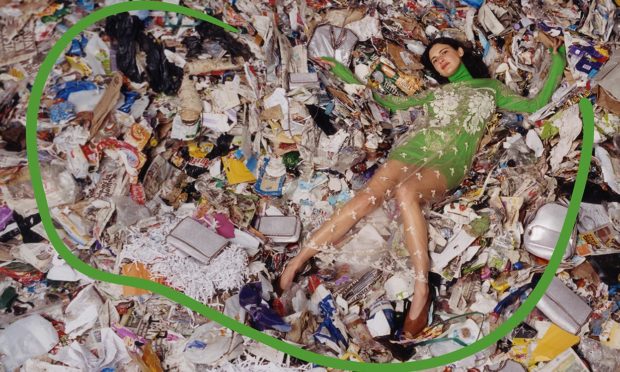 An Angus catwalk coup where top models teetered in high fashion frocks and heels is to be sealed in a deal which could save the local authority more than half a million pounds.
The Restenneth site to the east of Forfar took Angus landfill for almost 20 years until its early closure in 2018 after a change in national legislation.
But it found global fame after becoming an unlikely haute couture hotspot when international designer Stella McCartney posed models dressed in £1,000 outfits among the piles of rubbish filling the huge site.
Italian Vogue then turned up at the dump for a shoot in which a big name model was filmed next to a heap of discarded mattresses as diggers worked away in the background on mountains of waste.
Angus Council has now struck a deal for the restoration of the site, involving a local contactor supplying more than 150,000 tonnes of soil material to seal the land before a geo-membrane is laid across its surface.
It is hoped the restored ground will eventually become an addition to the local path network.
Councillors heard Delson Demolition has offered to supply the 163,000 tonnes of material needed for the project in a win-win partnership.
Communities director Stewart Ball said: "The agreement would be beneficial for both parties.
"Delson would have an outlet for surplus material generated from their construction and development projects and the council would avoid significant costs associated with the supply of material and associated plant and labour for placement of the material on site."
The company already has a similar arrangement in place at the former Arrat's Mill landfill site, near Brechin.
Responding to a question from Brechin SNP councillor Kenny Braes over why other firms had not been offered the opportunity, Mr Ball said the Delson arrangement had several key considerations.
"The first would be the sheer volume of material, which works out at about 1,000 tonnes per month. "Our experience has shown that there is no other contractor locally with the prospect of providing that volume and quality of material.
"As soon as you get involved in exporting that material into Angus it does not become a viable proposition," he said.
"Even at three or four pounds a tonne, it would be half a million pounds so this arrangement is a considerable saving on the capital budget.
"We have an established working relationship, and we know from Arrat's Mill the quality of material is exceptionally high."
Mr Braes said: "I think it was important to ask my question for reasons of transparency, but there is a full and satisfactory explanation and I think this is a fantastic thing, we are saving a lot of money through this partnership."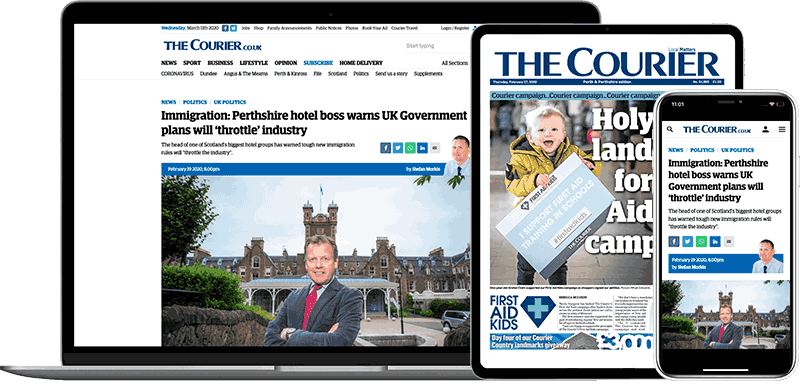 Help support quality local journalism … become a digital subscriber to The Courier
For as little as £5.99 a month you can access all of our content, including Premium articles.
Subscribe