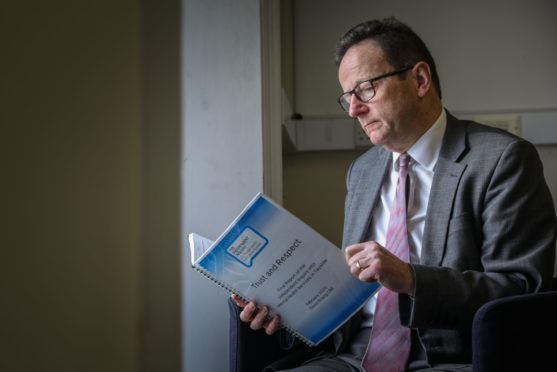 The first overhaul of mental health services in Angus since a critical review was carried out will be in place by January.
A transformation in the county, sparked by a scathing report into treatment across Tayside, has begun, including work to launch a seven-day crisis service.
It follows the pulication of the Tayside mental health inquiry findings, which revealed a litany of problems.
One of the criticisms included centralising services to Dundee.
In a report for Wednesday's integrated joint board meeting, Gail Smith, interim chief officer for Angus, says Angus Mental Health Services has an agreed plan to expand the existing Monday to Friday community mental health teams to deliver enhanced home treatment. The intention is to support people, who may require daily visits by professional staff in their own homes to manage an acute mental health episode, seven days per week, 52 weeks per year.
Seven day working in the community will be supported by a 24/7 multi-disciplinary crisis assessment service currently based at the Carseview Centre, Dundee.
Ms Smith said: "We anticipate this going live in north Angus by January 2021 and South Angus sometime in 2021/22, subject to a transfer of resource from NHS Tayside.
The revamped service will also provide daily home visits from mental health professionals, where required and new senior and advance nurse practitioners have been hired to support the enhanced service.
It is hoped the changes will reduce the need for admissions to the Carseview Centre, Dundee's mental health unit.
The report added: "The nurse practitioners' role is to work within the primary care setting to improve the physical health of people who have mental health difficulties.
"They work closely with people and their families/carers to identify physical and mental health clinical issues quickly, ensuring the individual is supported to access the most appropriate intervention.
"They explore and help patients overcome barriers to universal screening programmes all of which help improve life expectancy."
There is now a mental health and wellbeing peer worker in every GP practice in Angus.
The new service, devised following consultation across Angus with GPs and user groups offers quick, easy access to support adults over the age of 16 years old.
The report also stressed the importance of mental health support, after the coronavirus pandemic led to a spike in the numbers of people seeking help.
"The need to look after our mental health has never been greater," the report said.
"We need to see a continued focus on good mental wellbeing, and ensuring the right
help and support is available for mental health when needed.
"The reality is we now face longlasting economic, social and health challenges. Our emotional resilience is being tested.
"Over the past six months the services have worked and supported all partners to adapt to new ways of working."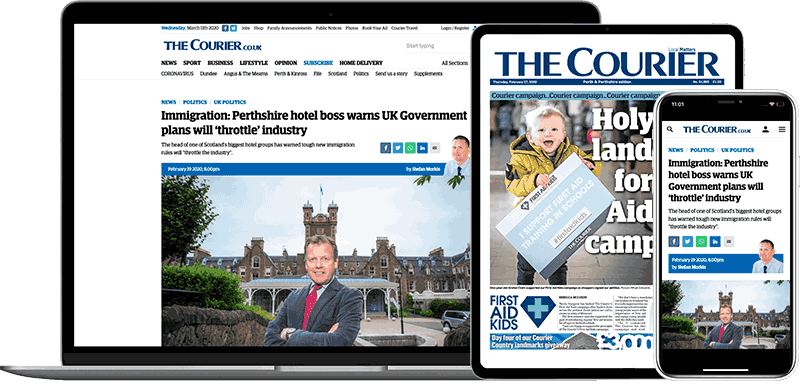 Help support quality local journalism … become a digital subscriber to The Courier
For as little as £5.99 a month you can access all of our content, including Premium articles.
Subscribe