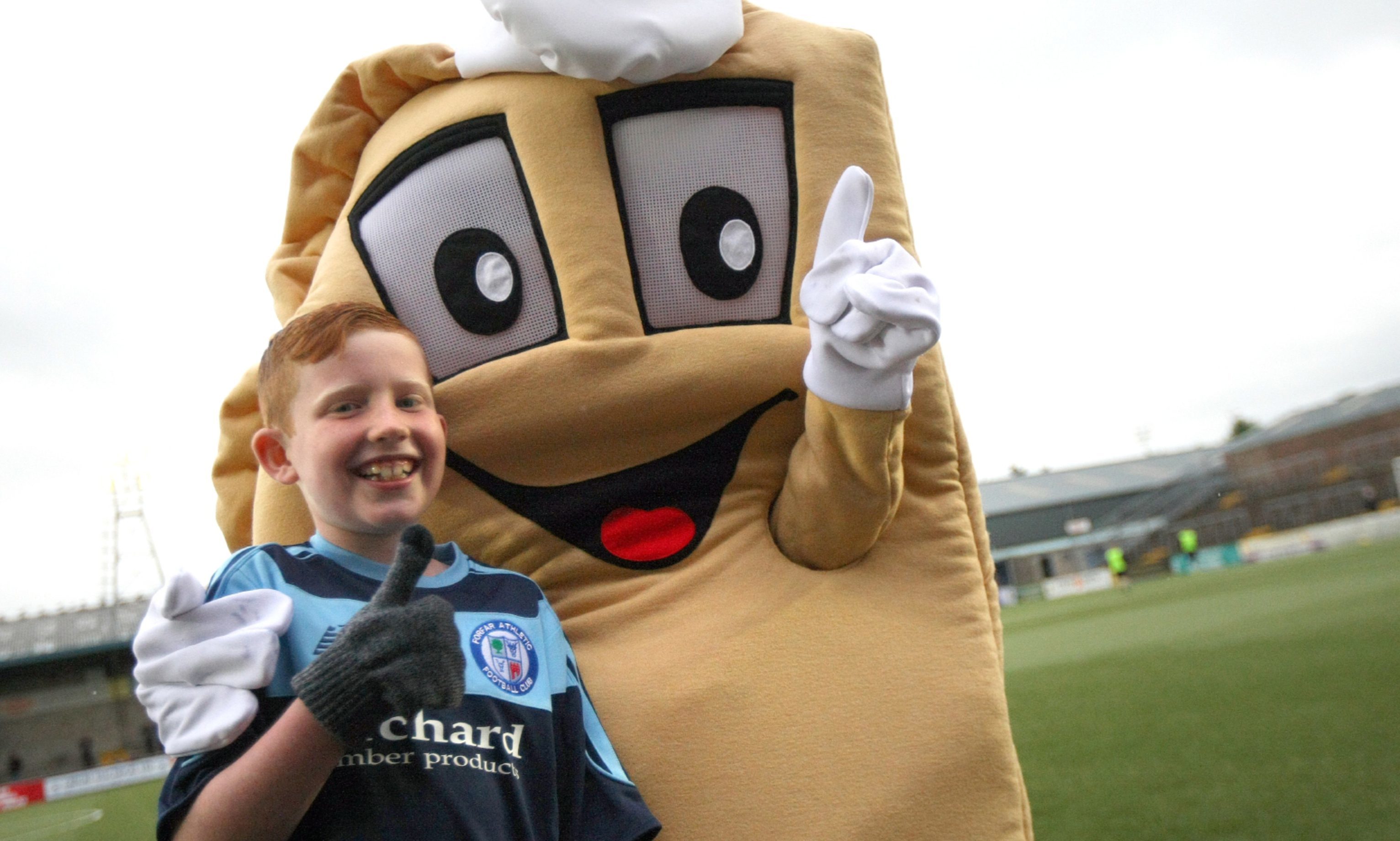 Bridie power is fuelling the 100% charge of Scotland's best-performing football team.
Forfar Athletic are sitting proudly at the top of Scottish League Two after winning all six games in their campaign so far.
Only Manchester City has the same win rate in the UK — but players and staff believe they have a special ingredient that is serving the club well.
New team mascot Baxter the Bridie came to Station Park after a disappointing 2015 season in which the Sky Blues were relegated from League One.
And his arrival has sparked a renaissance for the team, which has fired 18 goals in the league.
Goalkeeper Grant Adam, the brother of Scotland international and Stoke City midfielder Charlie Adam, tried his hand at making a Forfar Bridie at McLaren & Sons bakers.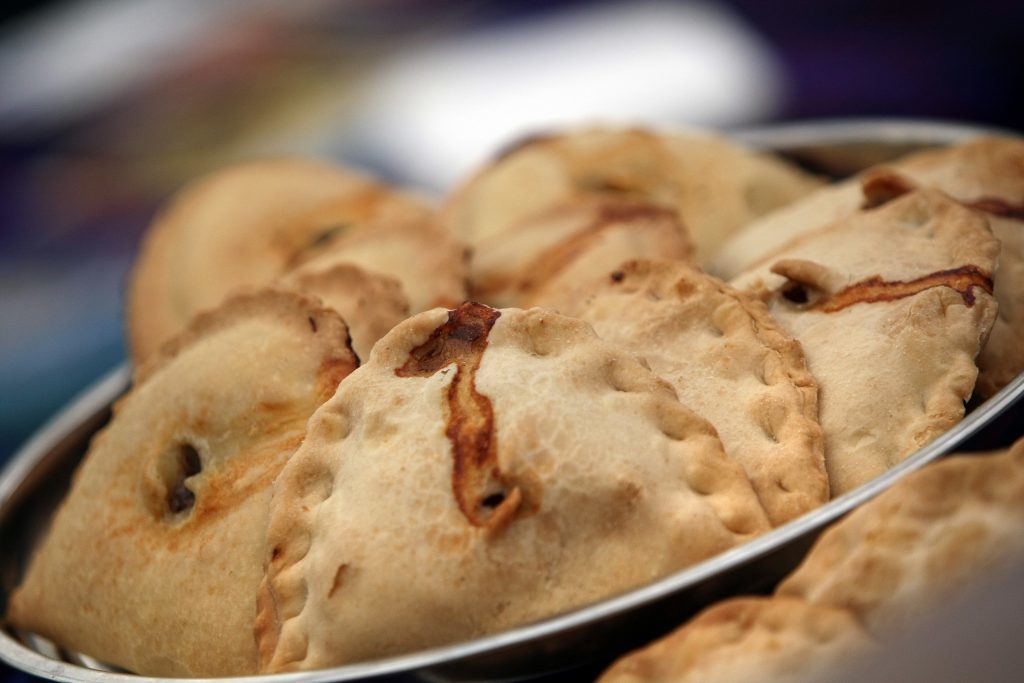 "I felt under pressure there, I'm used to trying to keep the ball out of the back of the net," he told football broadcaster Sky Sports.
He joked that his brother has "maybe had a few" bridies in his time but promised to lay one on if he comes to visit.
He praised manager Gary Bollan for his part in marshalling the team and outlined the differences between his team and the other 100% UK outfit.
"The gaffer has obviously used his resources, and the players that we've got in," he said.
"We've got a good squad. Look at Man City — they can buy any player they want."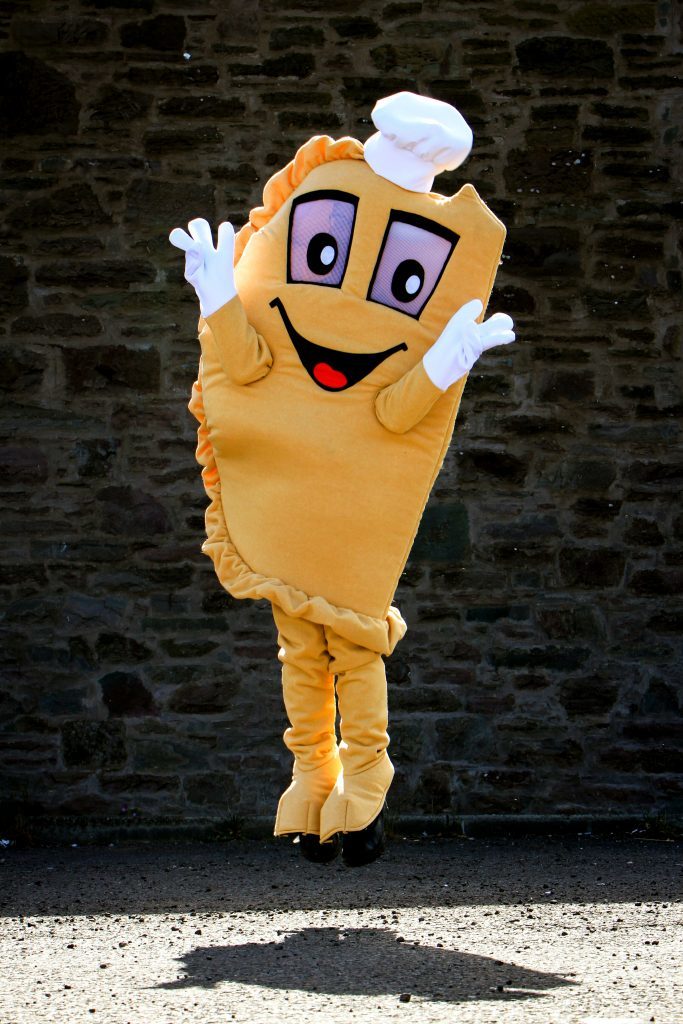 But all the money in the world may not be a substitute for a humble local delicacy when it comes to fuelling success.
Local bakers McLaren & Son and Saddler's sponsored the new mascot and with further support from local firm Utopia Costumes the quirky character has established itself as a popular fixture on Angus matchdays.
Special bridie boxes were set up in the town bakers for a month-long naming competition, which drew almost 100 entries — many on the popular theme of the world-famous Forfar foodie favourite and the club.
Flaky and shortcrust, mince and onions were all served up as suggestions and in the naming ceremony streamed live to over 4,000 people on social media, club secretary David McGregor said Loons legends of previous eras including Seagull (Billy Gallacher), Brashie (Alex Brash) and TC (Ian McPhee) also made it into the mix.
Scottish football's most infamous mascots
Partick Thistle's yellow peril mascot Kingsley had youngsters running for cover when it was launched at Firhill last summer.
The mascot, which the club revealed was designed by artist David Shrigley, represented a sponsorship deal that 
the Jags agreed with 
California-based 
investment advisory 
firm Kingsford Capital 
Management.
But the unveiling of Kingsley did not go down well on social media, 
with one fan calling it 
"terrifying" and another claiming it to be "an evil Pokemon-type thing".
The bad boy of Scottish football mascots, Paisley Panda, was spoken to by police after pretending to use a rival club's jersey as toilet paper on the pitch.
And in 2011 
Dunfermline Athletic bosses were questioned by police over the bizarre pre-match antics of East End Park mascot Sammy the Tammy.
Before the Fife derby kicked off, Sammy appeared on the pitch in a 
cardboard tank and 
pretended to open fire at Raith Rovers fans.
This was accompanied by sound effects played through the stadium's loudspeakers.
Rovers fans said the stunt was in bad taste, given the death of a fan who was killed by Taliban forces in Afghanistan.
Dundee FC mascot Deewok has also had some fun in the past, 
regularly waving an 
inflatable sheep at 
Aberdeen fans.