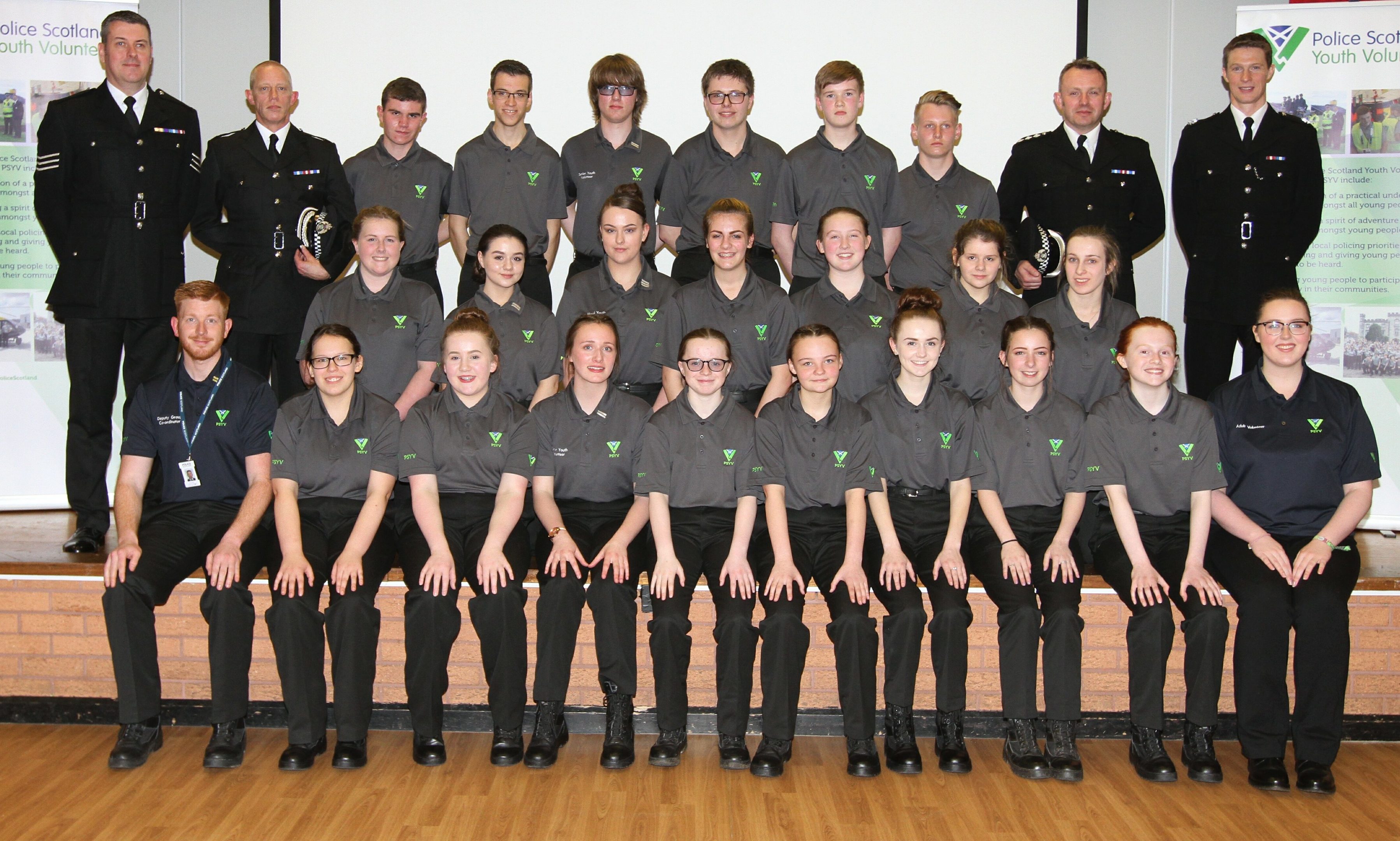 Angus youngsters serving with the county's first "junior police academy" have been hailed.
The first annual awards event for Arbroath's Police Scotland Youth Volunteers was held at Arbroath High School on Wednesday night.
PC Paul Morgan, who is the PSYV coordinator, said he was extremely proud of the group's achievements over the past 14 months.
The Police Scotland Youth Volunteers (PSYV) programme aims to strengthen the relationship with the police and young people.
The scheme allows people aged 13 to18 to get an insight into policing and inspire them to participate positively within their communities.
PC Morgan, from Forfar Police Office, said: "I started with 24 volunteers and I've still got all of them with the exception of one who has gone away to college.
"I'm delighted and very proud of them. Some were quite confident when they started and some were really shy.
"The real outstanding success is that even the shyest and quietest of our group are now able to stand up and speak in front of the group, fellow pupils, teachers and parents.
"It's certainly been a learning process for everyone and the group has acquired so many new life skills which they are continuing to develop."
The scheme was successfully piloted in Aberdeen, Dundee, Edinburgh and Glasgow before being introduced in Arbroath.
The volunteers carry out a minimum of three hours of voluntary work per month, which could vary widely from working with the elderly, marshalling at local sporting events to assisting the public at large national events.
The group has been actively involved in carrying out volunteer work in Arbroath as well as elsewhere in Angus, Tayside and Scotland-wide including T in the Park and the Rewind Festival.
They have also looked at things like missing persons, incident response, lost property, first aid training, the police rank structure, the phonetic alphabet, how to use a radio, basic drills and care of 
uniform.
Youth volunteers have also been involved in Police Scotland's After Dark campaign and have been teaching youngsters and parents about internet safety.
PC Morgan said his group has also been giving talks to P6 pupils and speaking to parents – something he said was a fantastic achievement.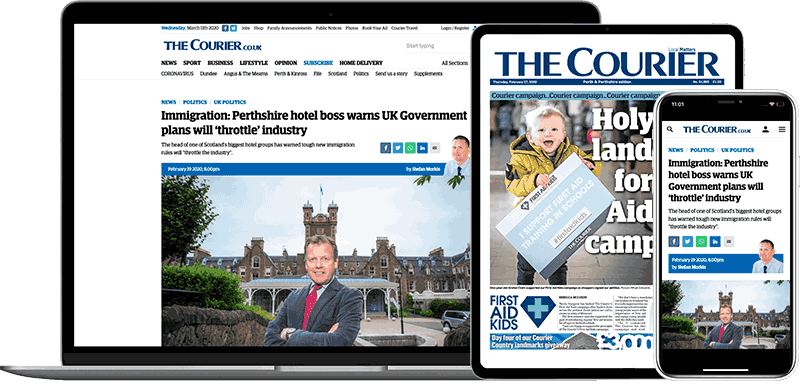 Help support quality local journalism … become a digital subscriber to The Courier
For as little as £5.99 a month you can access all of our content, including Premium articles.
Subscribe