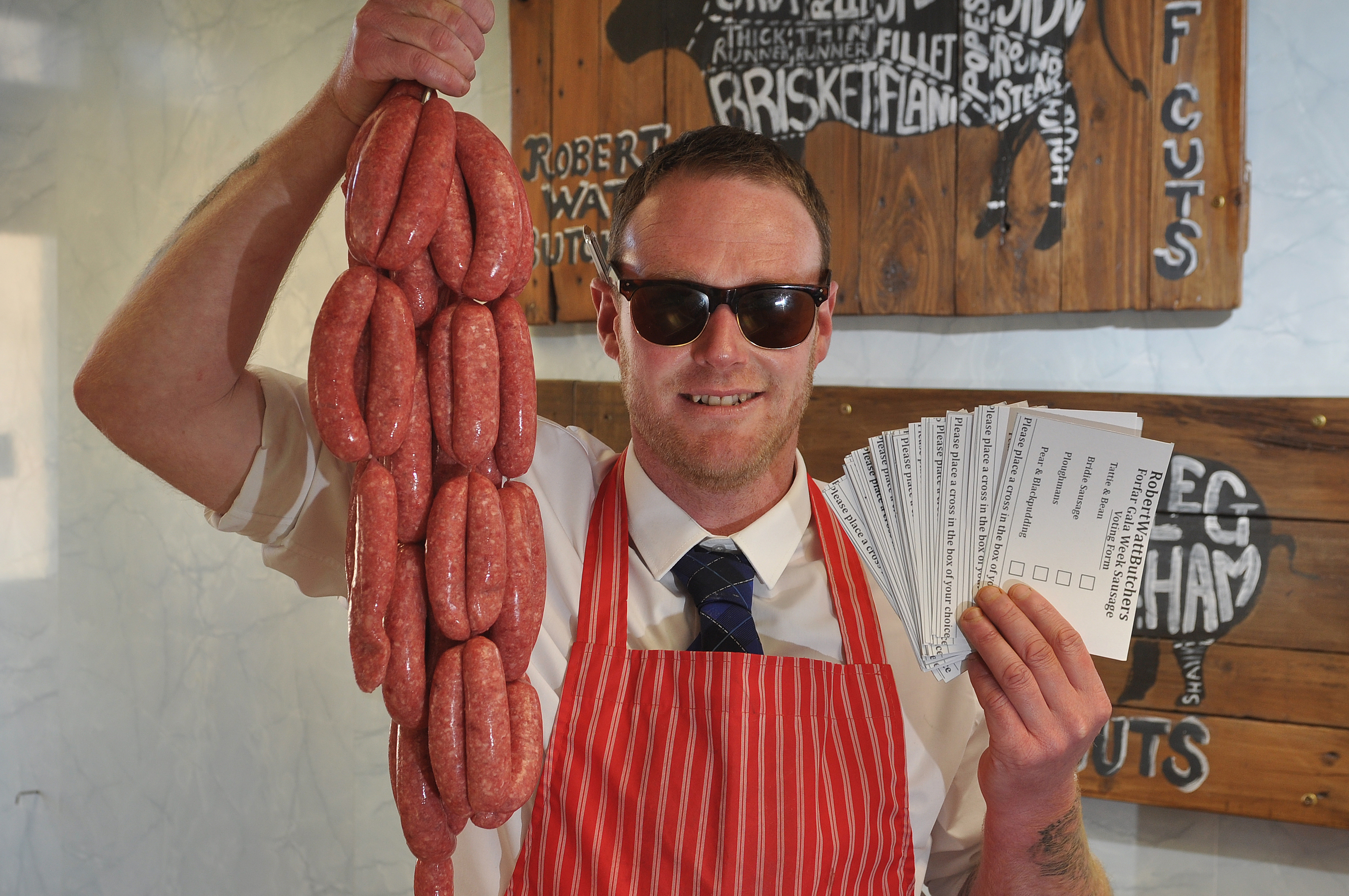 And so, the people have spoken.
After a hotly contested fight and a good turnout at the polls, the votes were counted and the winner declared in a contest with the highest of stakes.
Exit polls hinted at a shock, but in the shadow of Station Park there was only ever really going to be one winner in the Forfar election which really mattered.
And as dawn broke on Friday, loons (and lassies) were celebrating after a bridie sausage took the honours in the toon's banger ballot.
The winner o the sausage election 2017?And the official gala week sausage is……Forfar Gala week 18th June -25th june ?

Posted by Robert Watt Butchers on Thursday, 8 June 2017
As polls across the nation closed in an election which has delivered shocks aplenty, Forfar butchers Robert Watt made the first big announcement of the night by revealing the successful sausage in a competition set up to add a bit of extra spice to General Election fever.
The North Street firm rose to the challenge posed by Forfar Gala Week organisers to come up with an "official sausage" for this year's programme, which runs from June 18.
Kris Davidson, his wife, Jo and father Dave canvassed locals on a quartet of sizzling contenders – pear and black pudding, ploughman's, tattie and bean and a bridie sausage – and when they couldn't be split, the decision was taken to let the local banger-loving electorate decide.
Polling cards were filled in a popped into a ballot box in the shop and in the end the bridie banger turned out to be the Stephen Gethins of the sausage world, crossing the line by just 18 votes  – albeit a less nervous margin than the two votes which took the SNP figure to GE 2017 glory in North East Fife.
"It's been a lot of fun with all the votes being cast and the posts on social media," said Kris.
?VOTING IS NOW OPEN?VOTE HERE?FORFAR PEOPLE?this ur chance to elect ur gala week sausage … pear+black pudding?bridie banger?ploughmans?tattie+beanFacebook vote will close at 8pm tonite..the gala week committee will also be doin the winning sausage dance … feel free to share this post but only votes on the original post will b counted ..as with any Robert Watt butchers competition … my game …. my rules ???Good luck to all the candidates…now get voting ????????????

Posted by Robert Watt Butchers on Wednesday, 7 June 2017
"It was a great turnout for the sausage election and we'd just like to thank Forfar Gala Week committee for asking us to do this.
"We've also had a lot of fun making the video and had to do quite a few laughs because I kept laughing.
"Jo said just to play it straight, but how can you play it straight when you're talking to a sausage with a pair of sunglasses on?"
Kris's election announcement has already been viewed thousands of times on facebook and gala week officials hope the fun of the sausage vote will carry over into the busy programme, which gets underway with a family cycle run and ends with a fun day and the Forfar Music Fest.
Full gala week details are available on Facebook.