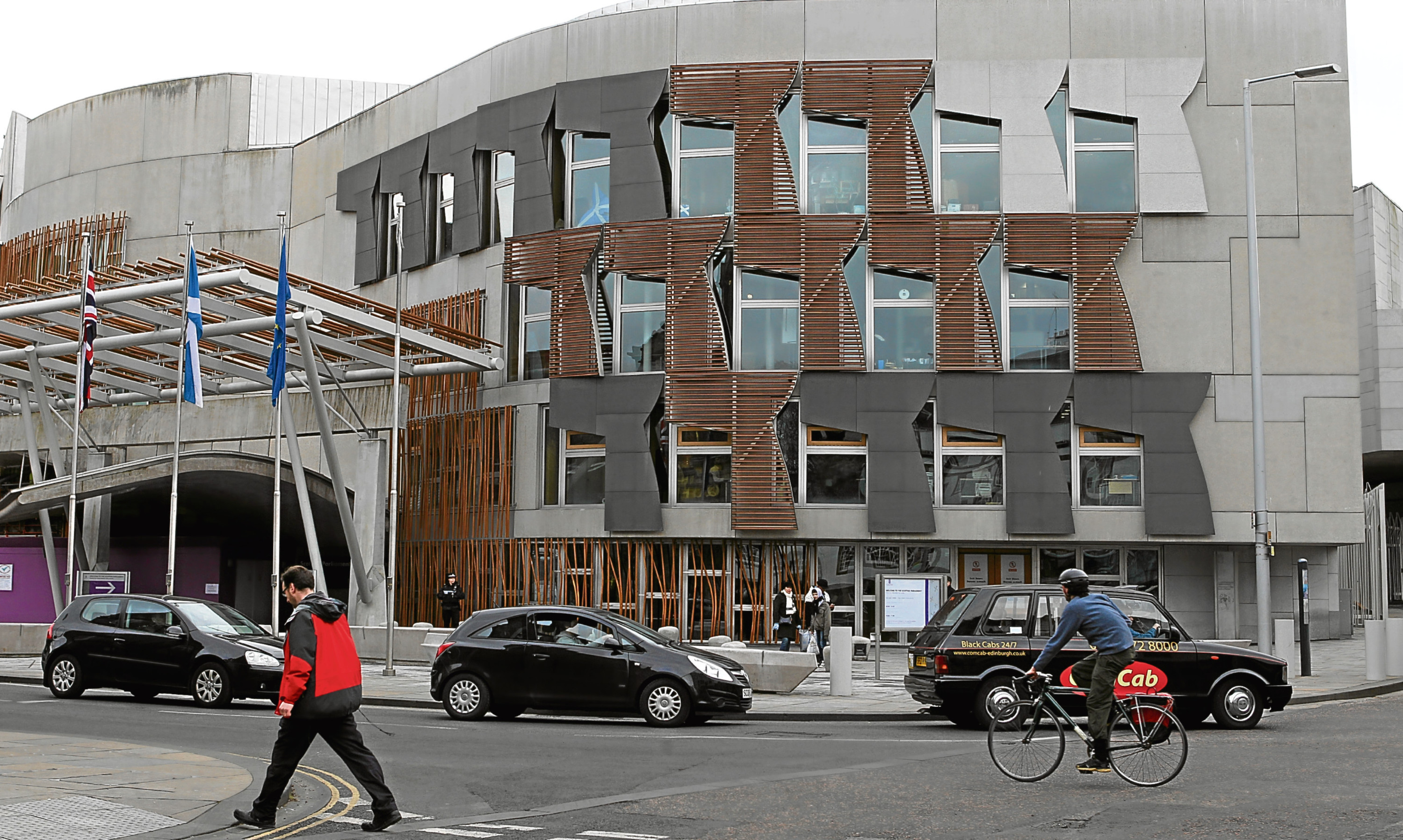 A motion has been lodged in the Scottish Parliament to condemn a white supremacist group's attempt to boost its membership in Angus.
Right wing Vanguard Britannia's flurry of propaganda activity included putting up posters and fliers in Arbroath to convince people to support their cause.
The group has blamed Jews for being responsible for "pushing non-white immigration into white countries" and calls for the immediate ban on all immigration from countries "that are not European or of European descent".
North East Scotland Conservative MSP Liam Kerr lodged a motion in parliament to condemn the group and reiterate the UK and Scotland "value a free, open and tolerant society which welcomes people of any background or faith".
He said: "The extremist propaganda that Vanguard Britannia has been distributing is recent days is appalling, and it's no wonder that Angus residents were so angered to see it in their area.
"There is no place in Scottish society for groups such as this, and as representatives in the Scottish Parliament I felt it was important that we sent out a message that we would not tolerate their views.
"That is why I lodged a motion at Holyrood condemning the actions of Vanguard Britannia, and recognising the damaging effect their racist and bigoted views could have.
"The motion will allow politicians to show a united front against them, and hopefully we can stamp out views like this from our communities."
Furious locals delivered a blow to the group's attempt to boost its membership by tearing the posters down across the town.
The movement started in the UK in June and appears to be a British version of Vanguard America which is a self-described fascist movement.
In its online manifesto, the group declares its mission to "call for the immediate arrest and deportation of all 3000+ known Islamic terrorists in the UK".
Vanguard Britannia has also called for the immediate ban on all immigration from countries that are not European or of European descent followed by the repatriation of all people of non-European descent from the UK.
It states that anyone who wants to join the group must be "at least 90% white/European" and "a British citizen" with a ban on "homosexuals, transsexuals, miscegenators, or any other sexual degenerate".
A spokesman said: "We are looking for those who wish to become the best versions of themselves in the struggle for the British people and nation."