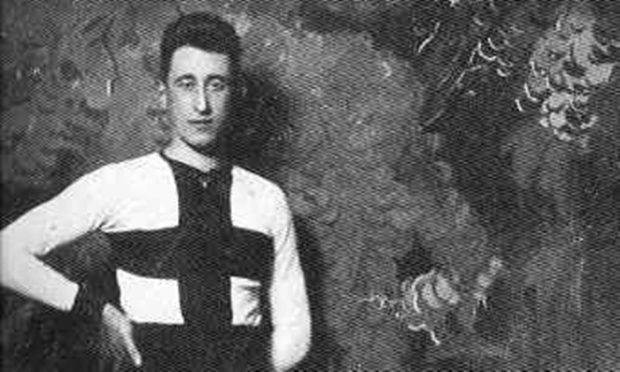 He was the Italian football hero who disappeared from the game and became a racing pigeon champion in Arbroath.
John Dora, who was born in the Angus town, made his debut for Parma in 1925 and played against Juventus and AC Milan in his first season in Italian football.
He returned to Scotland despite interest from Bologna and Inter Milan and played for Arbroath – scoring a hat-trick on his Lichties debut – and Falkirk, where he scored two goals in three games before hanging up his boots in 1930 after breaking his leg.
Mr Dora ran a fish and chip shop in his home town after his career ended and eventually became one of Scotland's top pigeon fanciers.
Very little is known about his remarkable career today, but now his two former Scottish clubs are making efforts to find out more.
A spokesman for Arbroath FC said: "Johnny was one heck of a gentleman with an incredible life story and it would be nice to find out more about him and his life.
"I think there is something quite romantic about the search for players who are a part of the club's history but their story is now only told in the archives of local newspapers.
"With the internet we can find out how many times a player touched the ball during a season to what they eat for breakfast.
"But there are footballing greats with Hollywood-esque stories out there, and hopefully articles like this allow their story to be told again."
Mr Dora's father left Italy to settle in Arbroath at the beginning of the 20th Century and survived the Elliot Rail Disaster in 1906, which killed 22 people.
Born in Arbroath in 1905, the budding sports star played for the now defunct Arbroath Ardenlea Junior Football Club as an inside forward.
His career with Parma didn't get off to the best start after he was mocked because of his provincial origins by his own fans who were known for their "snobbery".
However, Mr Dora silenced his critics – quite literally – during a friendly against an Austrian team.
He dribbled through the other side's defence and rounded the goalkeeper before gently placing the ball on the goal-line – then walked straight off the pitch.
A hush fell over the stadium before the Parma fans erupted in praise and a legend was born.
After the match the Parma officials awarded him a gold watch and the incident is still fondly remembered to this day by the Italian club.
Mr Dora, who served in the Royal Navy during the second world war, was described during his time in Italy as a footballer who had managed "to graft into his Latin fantasy, the solidity and the concreteness of the British style".
A member of Arbroath Racing Pigeon Society for almost half a century, he crowned a long list of successes by winning the Scottish National Blue Riband in the race from Rennes in 1961.
He ran the family's fish and chip shop in Arbroath High Street for many years before he died at the age of 65 in 1971.
Falkirk FC historian John Meffan has also been trying to join the dots in his research and hopes readers of The Courier will be able to help piece together Mr Dora's story.