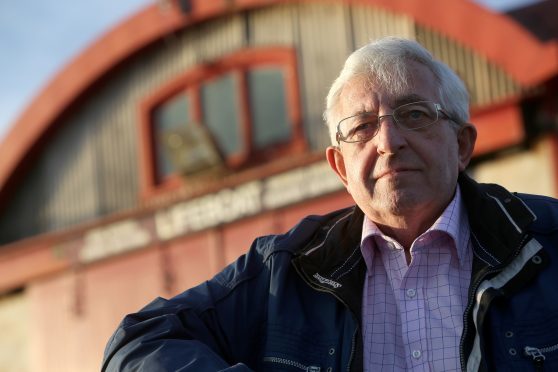 The man who brought Arbroath lifeboat's coxswain into the service said his dismissal should be reversed as it could have "repercussions throughout the country".
Tommy Yule was dismissed after members of his crew engaged in a prank in front of visiting Dutch lifeboatmen, with the RNLI saying he had showed a failure in leadership.
Mr Yule has admitted that he was present, but had no part in the incident and says he been made a "scapegoat".
The affair, which saw another man dismissed and a third resign, has rocked the service and led to the town's vessel being grounded.
Dennis Beattie asked Tommy to join the Arbroath lifeboat as a crewman because of his knowledge of the seas and is calling for his reinstatement
He said: "I think there shouldn't be an investigation. It was just a prank. Crew members from other countries visit all the time and they never made a complaint.
"It was stupid, but people do stupid things and this has gone nuts.
"Poole [RNLI headquarters] should stay out of it. It's not them that are saving lives. This has gone far enough. It will have serious repercussions for lifeboat stations throughout the country."
Two men who say they owe their lives to Arbroath lifeboat volunteers recently spoke out, saying Yule is a "hero" – something with which Beattie wholeheartedly agrees.
He added: "They're absolutely right – if it hadn't been for Tommy they would be dead. He made the decision where to go. When you are out there every day doing your job you know the seas. You need that."
Mr Beattie, 76, became a crew man at Arbroath lifeboat in his "mid-20s" and was affiliated with them in various ways, at one point holding the second-highest position at the station as the head of launching authority.
Mr Beattie left the RNLI after a disagreement over an appointment of a coxswain. He felt strongly that Mr Yule should have been given the position at the time.
An RNLI spokesman said: "As an emergency service, the RNLI relies on strong leadership and expects its senior volunteers to set an example for others, not just in terms of their maritime experience, but also in behaviour and respect for others."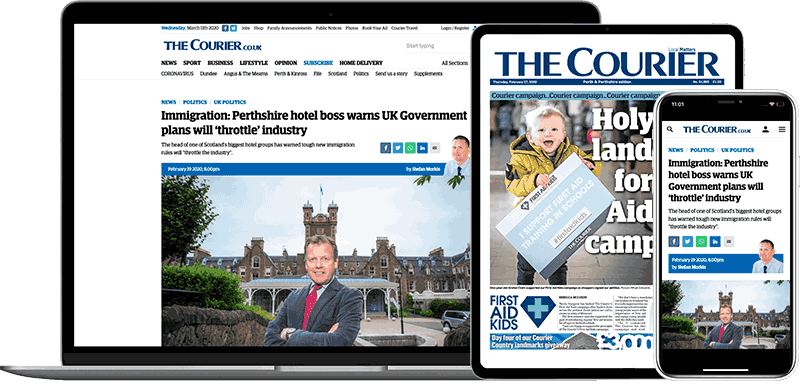 Help support quality local journalism … become a digital subscriber to The Courier
For as little as £5.99 a month you can access all of our content, including Premium articles.
Subscribe