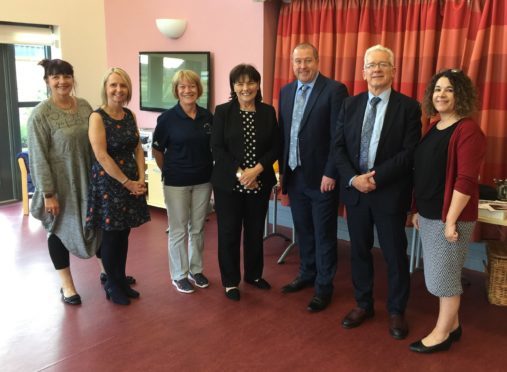 Newly appointed health secretary Jeanne Freeman underlined the Scottish Government's commitment to Stracathro hospital and mental health provision across Tayside during her first official visit to Angus.
Ms Freeman was shown round the Kinloch Care Centre in Carnoustie, where she met staff members and residents.
The new secretary, who took on the role following the resignation of Shona Robison in June, took the opportunity to allay local concerns about the future to Stracathro hospital.
She said: "I have had a connection with health for a number of years, and I know a lot about Stracathro hospital.
"It's a facility that is important, not just in terms of the services we can provide locally, but also the part it can play in the national work that we need to do in improved diagnostics, which brings improved waiting times for elective procedures.
"Stracathro has a future, and a strong place in my mind, in how I want health services in Scotland to improve."
Responding to concerns about mental health provision in Tayside, Ms Freeman said: "I welcome that there are local support groups for people with mental health issues.
"One of the things we need to be doing in our mental health provision at local level, is to ensure we have, at an early stage, the right support for individuals at the right time.
"It won't do to wait until people are in crisis.
"We need to think about how we provide support for those individuals at that early stage, in the same way that we think about other illnesses.
"We should have the same approach to mental health as we do in physical health – and that is the sooner we can provide care, the better it is for the individual."
During the tour, Lorraine Young, chairwoman of Carnoustie Memories, outlined the group's work with dementia patients.
Two of its programmes involve golf memories and football memories and give participants access to photographs, replica artefacts and clips of memorable games.
Ms Young said: "A diagnosis of dementia is not the end for people, there remains huge scope for lots of life."
Ms Freeman said she was "hugely impressed" by the work that goes on at the Kinloch centre.
She said: "One of the things that is really noticeable throughout is how much care and thought has gone in to what will be the best for the folks who use the service.
"It's really all about them, including what will interest them and keep them active physically and mentally."
The health secretary, who is SNP MSP for Carrick, Cumnock and Doon Valley, also visited the Carnoustie Parkview primary care centre, where she was briefed on the services it provides.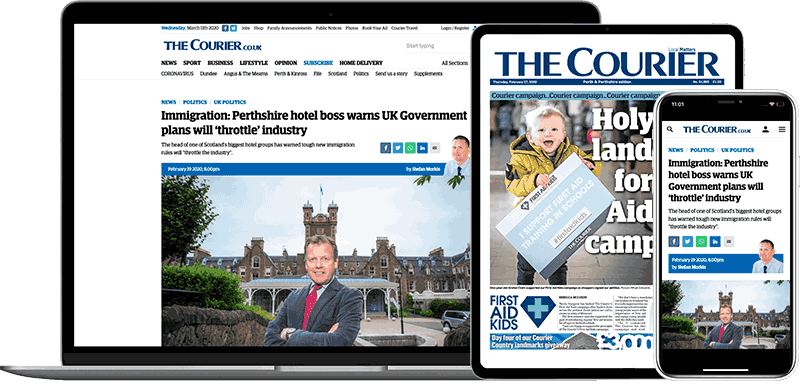 Help support quality local journalism … become a digital subscriber to The Courier
For as little as £5.99 a month you can access all of our content, including Premium articles.
Subscribe