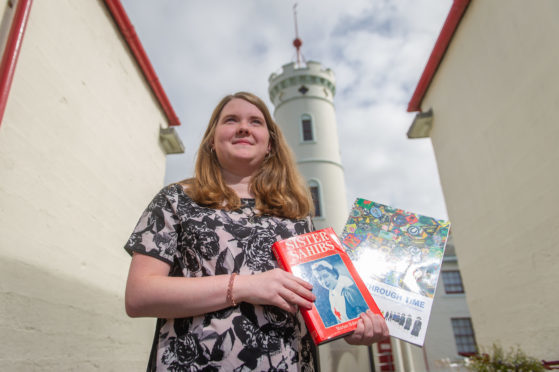 The pioneers of the Girlguiding movement in Angus have been celebrated in Arbroath.
Mhairi Ferrier from Girlguiding Angus gave a talk on the work of local women in the movement including the Shanks and Corsar sisters of Arbroath.
There was also be an opportunity to view artefacts from Girlguiding Angus' archives following the talk at the Signal Tower Museum.
In 1909 several hundred girls gatecrashed a Crystal Palace rally and asked to join the Scouts.
This led to the establishment of Girl Guides in the UK in 1910.
In Angus, the first Girl Guide patrol was formed in Arbroath by the Shanks sisters and the Corsar twins.
The Shanks and Corsar sisters were daughters of prominent local manufacturing families.
Marjorie and Jean were daughters of James Shanks of the firm Alexander Shanks and Co and twins Gertrude and Dorothy were daughters of sailcloth manufacturer David Corsar.
The group of four originally started what was known as a 'lone patrol', an independent group of girls without an adult leader.
This patrol went on to become the 1st Arbroath Guide Company in 1919, with Marjorie Helen Shanks as its Captain.
Marjorie Shanks held a number of important Girlguiding roles in Angus and travelled around the world to promote the movement including to Australia, Trinidad, Barbados, Nigeria, the Gold Coast and Sierra Leone.
She was later leader in charge of the Girlguiding training centres at Netherurd and Waddow.
"In recognition of her service to Girlguiding, she was awarded an MBE in 1945.
Her patrol emblem and MBE are displayed as part of the "Sisters are Doing it for Themselves" exhibition.
Kirsten Couper, Museum Officer, said: "Our display celebrates pioneering women from Angus 100 years since women first secured the vote.
"We are delighted to highlight the achievements of Angus women in the Girlguiding movement.
"We hope audiences will continue to attend the talks and live history performances planned for the coming months."
The event was part of a four-month exhibition about pioneering women in Angus which will feature a series of talks and live history performances.
The Arbroath First Guides attended Saturday's opening ceremony and were dressed in various Guiding Uniforms dating from 1909 to the present day.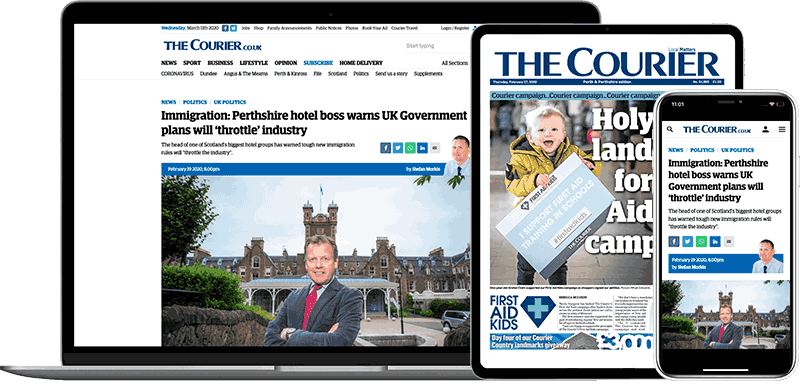 Help support quality local journalism … become a digital subscriber to The Courier
For as little as £5.99 a month you can access all of our content, including Premium articles.
Subscribe