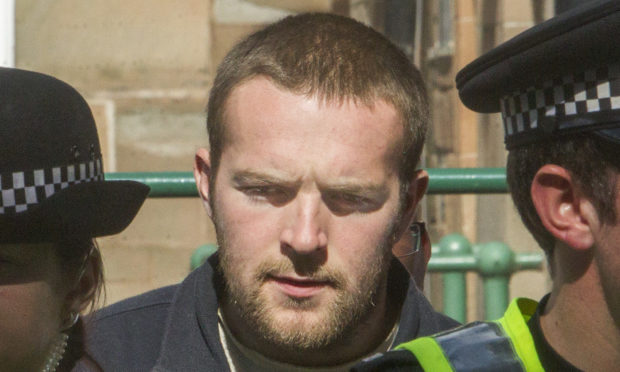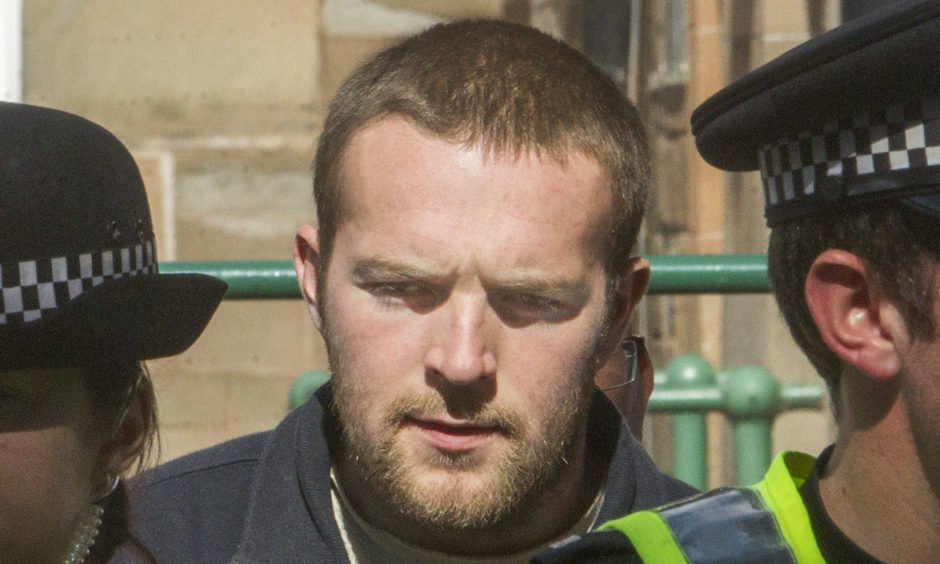 Callum Davidson's stated position as an eye witness to a murderous attack on Steven Donaldson made him "the most important witness in the case", jurors were told yesterday.
Davidson has admitted hitting Mr Donaldson at the Angus town's Peter Pan playpark on the night of June 6, they were reminded.
However, the High Court in Edinburgh has also heard him describe how his best friend, a "crazed" Steven Dickie, launched a frenzied assault on the Arbroath oil worker, before ordering him to drive Mr Donaldson's BMW to Loch of Kinnordy, where he attacked him with a baseball bat.
Advocate Jonathan Crowe said Dickie was the "flash guy, the big fish in the small pond of Kirriemuir".
"He was smooth talking, with the gift of the gab," he said.
'Gold-digger' theory dismissed by Tasmin Glass QC in closing address
"We have heard how, if any man dares to express an interest in one of his girlfriends, he wants to do them violence.
"Tragically, in the case of Steven Donaldson, that happened to him."
Mr Crowe said the two 24-year-olds from Kirriemuir had been best friends for a long time but it was Dickie who called the shots.
He continued: "He had all the trappings of wealth compared to Callum Davidson, who led a kind of hand-to-mouth existence."
Steven Donaldson murder trial: 'No scientific or forensic evidence' linking Steven Dickie to crime scene, court told
The counsel described Dickie as "manipulative" and Davidson as "no angel".
He went on: "There has been a tragic loss of a young life, but convicting the wrong person for the murder will do nothing for Steven Donaldson and his family.
"Callum Davidson was not part of a plan to assault Steven Donaldson with a lethal weapon. He was duped into going along with Steven Dickie.
"Callum Davidson was by far the most important witness in this case because he was an eye-witness to what happened to Steven Donaldson.
"Callum Davidson made it abundantly clear in his own evidence that he was not involved in the murderous attack on Steven Donaldson."
The advocate told the jury: "It is human nature to be repulsed by this type of allegation and to want to have things done about that.
"But this is not a court of morals where you judge people by their lifestyles and can rush to conclusions about guilt."