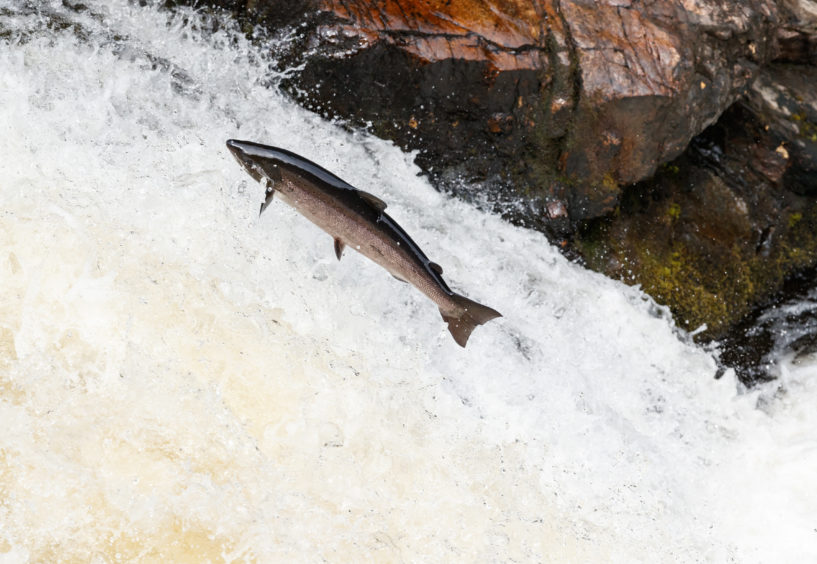 Salmon anglers are to be given breathing space after the Crown Estate agreed to reduce rents in response to falling fish stocks.
Concerns have been raised after Scottish Government figures showed catches in 2018 were at the lowest level ever recorded.
Rivers across Scotland are categorised each year by Marine Scotland, with those classed as grade three, the lowest classification, ordered to carry out a 100% catch and release policy.
In response to the crisis, the Crown Estate says anglers fishing in the areas they manage, which include rivers in Fife and Angus, will be given "significant" rebates over the next three years.
Those fishing on category three rivers will be given half their money back, while those in category two will see a 25% reduction.
This follows rebates of 25% for those in category three rivers over the last two years, reflecting the challenges currently facing salmon fishing beats due to reductions in wild salmon populations in recent seasons.
It also comes on top of the £10,000 contribution made by Crown Estate Scotland in March 2019 to the Atlantic Salmon Trust's Missing Salmon project, a campaign to raise awareness and fund research to uncover the reasons behind the recent declines in salmon returning to Scotland's rivers.
The organisation says it wants to support tenant clubs, angling associations and individual tenants so the policing, river care and management, project work such as habitat improvements and the social benefits angling provides can all continue.
It is hoped this additional support will reduce financial pressure on tenants and enable them to plan for the longer term.
Fiona Simpson, asset manager for Crown Estate Scotland, said: "We're all aware of the pressures that we face as the numbers of adult fish returning from the marine environment continue to reduce.
"It's vital that we gain greater knowledge of the factors causing this so that we can put in to place the correct management plans and that's why we were so eager to contribute to the Missing Salmon project. In the meantime, it's only right that we help our tenants as they try to deal with the consequences of falling fish numbers.
"We hope these rebates will help, and we will continue to engage with our tenants as to how we can support them moving forward."