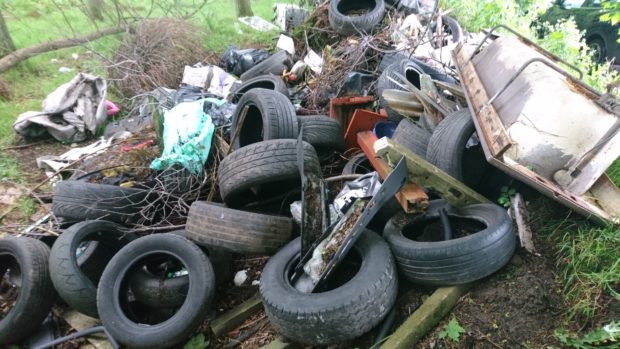 Fly-tippers have blighted a Brechin beauty spot by dumping an entire ice cream fridge in the woods.
The storage container for Ben & Jerry's Ice Cream was the largest item among a heap discovered by walkers on their way through Hill Wood to a popular spot overlooking the town.
A mound of used tyres, plastic bags, industrial waste and a bath were also left by the spot where local walkers park their cars before climbing through the forest to an old windmill on the privately-owned Dalhousie Estate.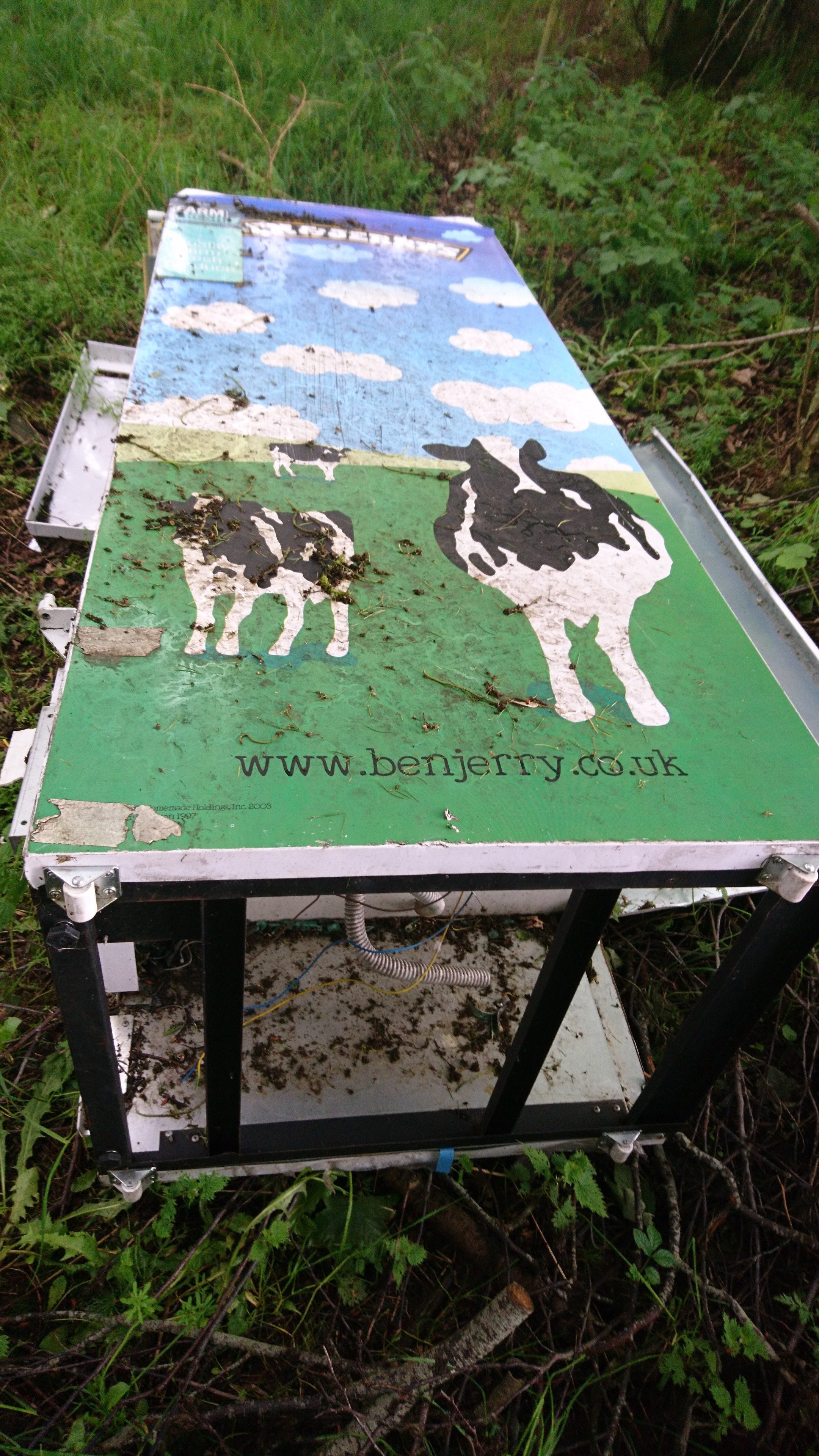 Community leaders have re-issued a warning to local people and businesses to use only reputable traders after a spate of similar incidents.
Gary Robertson, of Brechin community council, discovered the rubbish at the start of a planned walk to the windmill to take in the views.
He said: "When we parked the car we noticed the tyres right away. It looks commercial rubbish. There is no need for that in this day and age.
"I was looking at the fridge, and it has pictures of cows and fields on it, but there it is ruining our real view of the beautiful countryside. They were not the kind of cows and fields we expected to see."
He said local people were "blessed" to have such a fantastic environment in and around Brechin so it was disappointing to see the popular walking route tarnished.
"Whether its fly tipping or litter we all have a responsibility and if we engage any contractors we should make sure we know that any debris is going to licensed tips," he said.
Richard Cook, estates manager, said his team would clean up the site as soon as they could.
"It is not a new problem for us and we are aware of this particular incident. In the absence of anyone else to clean it up then it falls to ourselves," he said.
He said it would take two workers "the best part of a day's work" to dismantle the pile and transport it to the nearest recycling centre.
"The attitude among some in this country to dropping litter and fly tipping is disgraceful. The only positives to come out of this are the concerned citizens who pick up litter and report these instances when they see them, though of course they shouldn't have to do that, " he added.