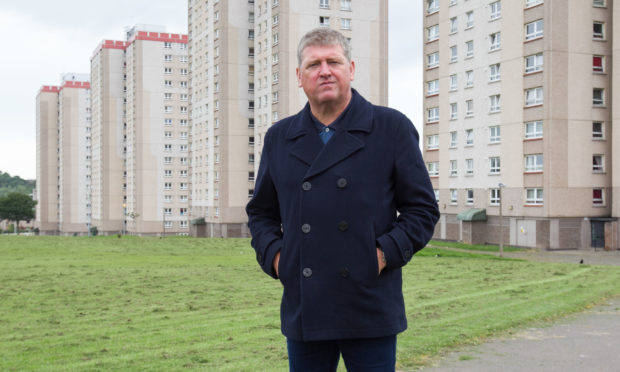 It might seem like doggerel but "the Juwes are the men who will not be blamed for nothing" is a sentence Ripperologists will recognise immediately.
The phrase was written on a wall in Goulston Street, close to where the bodies of two of Jack the Ripper's victims, Elizabeth Stride and Catherine Eddowes, were found on September 20 1888.
Its connection to Jack the Ripper has been debated in the 130 years since he terrorised Whitechapel and will probably be the subject of continued speculation for centuries to come.
Anti-Semitism was rife in Victorian London and there were rumours Jack the Ripper was a Jew, which led to a wave of anti-Semitic protests. Others believe the killings, which occurred in an area of London with a high proportion of Jewish migrants, was part of an elaborate conspiracy to inflame anti-Semitic sentiment.
To put it another way, anti-Semitism in the UK has existed for a long time. It predates the creation of the state of Israel, the Holocaust and even Jack the Ripper himself.
Yet it continues to fester away with people from all political persuasions seemingly afflicted by the inability to spot their own prejudices.
Neale Hanvey, who is running for parliament in Kirkcaldy, was ditched by the SNP after it emerged he had shared anti-Semitic tropes and for equating the actions of Israel towards Palestinians with those of the Nazis towards the Jews.
Jim Malone, the Labour candidate in Dundee West, was captured on video making similar comments in 2010 but has retained his party's support, despite complaints from some members and organisations such as Labour Against Anti-Semitism.
Israel is rightly criticised for its treatment of Palestinians in the West Bank and the occupation of these territories is illegal.
But as brutal as the Israeli regime is, it is not carrying out a systemic programme of murder and extermination in the way the Nazis tried to exterminate every Jewish man, woman and child.
And while Jews were not the only victims of the Holocaust – Gypsies, Poles, Communists, homosexuals and many others were also targeted – the Final Solution was a specific response to the Nazis' Jewish "problem".
Equating the policies of the state of Israel, indefensible as they may be, with those of the Nazis is at best insensitive, at worst cruel. Invoking the Holocaust is unnecessary and unthinking.
It implies Jewish people, most of whom will have had relatives killed in the camps, failed to understand or learn from the horrors inflicted on them.
It's pretty nasty stuff. The SNP moved quickly to withdraw their support for Mr Hanvey, who apologised for his actions.
In Dundee, Mr Malone told an evening newspaper he has a long record of anti-apartheid activism and the accusations made against him were made by people, including, let's remember, Labour Against Anti-Semitism, with "no knowledge or understanding" of his party's stance on the definitions put forward by the International Holocaust Remembrance Alliance.
Given Jeremy Corbyn's determined failure to tackle anti-Semitism within the Labour Party, this does not quite provide the cover Mr Malone thinks it does.
Ironically, he also received backing on social media from Denise Findlay, an SNP committee member who had been due to investigate Mr Hanvey until it was discovered she had made similar statements herself. She resigned from the party and apologised.
Too many people ignore anti-Semitism or fail to recognise it for what it is. Those who want to be our political leaders should be standing against discrimination, not standing aside.
Hair today
I am not a man of complicated hair. Nevertheless, I find trips to the barber seem to be taking longer and longer, even as my hairline recedes further and further.
This week I was in the chair for at least 45 minutes, which is an awful long time to avoid a conversation about holidays.
What is going on? I can only blame young people whose fondness for hipsterish hairstyles has convinced barbers that everyone expects an exacting attention to detail.
Of course it could just be that trying to make a silk purse out of the sow's ear that is my barnet is simply a task that gets harder by the day.
A man and his bear
A few weeks ago, I took my three-year-old son to Letham Glen in Leven and, in a rush of nostalgia, tried to explain that when I was not much older than him The Glen was where I used to go there to watch a man wrestle a bear.
I have to admit, it sounded pretty odd saying it out loud even if the match-up between man and bear seemed nothing out of the ordinary at the time.
Nevertheless, the passing of Andy Robin this week was a sad moment for the thousands of children who were entertained by him and Hercules.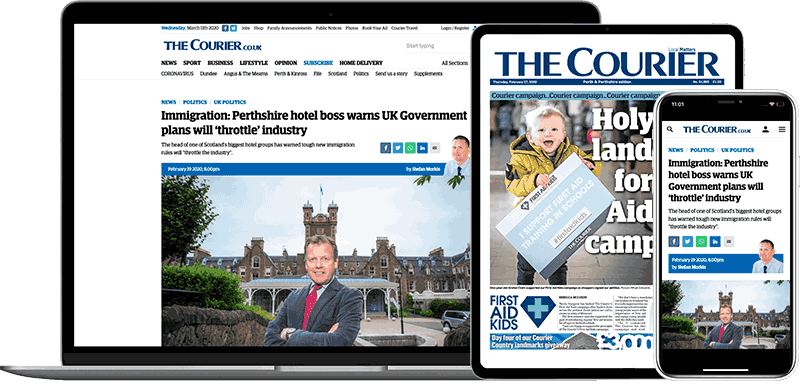 Help support quality local journalism … become a digital subscriber to The Courier
For as little as £5.99 a month you can access all of our content, including Premium articles.
Subscribe