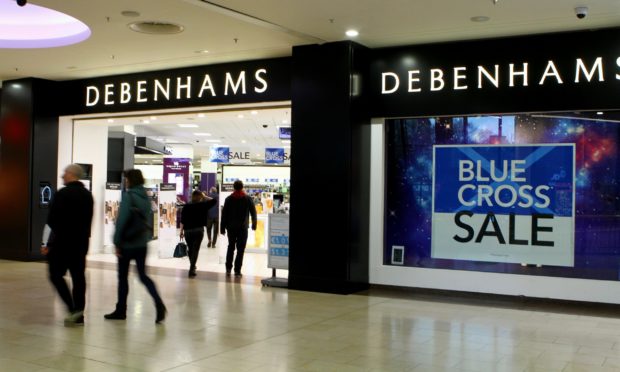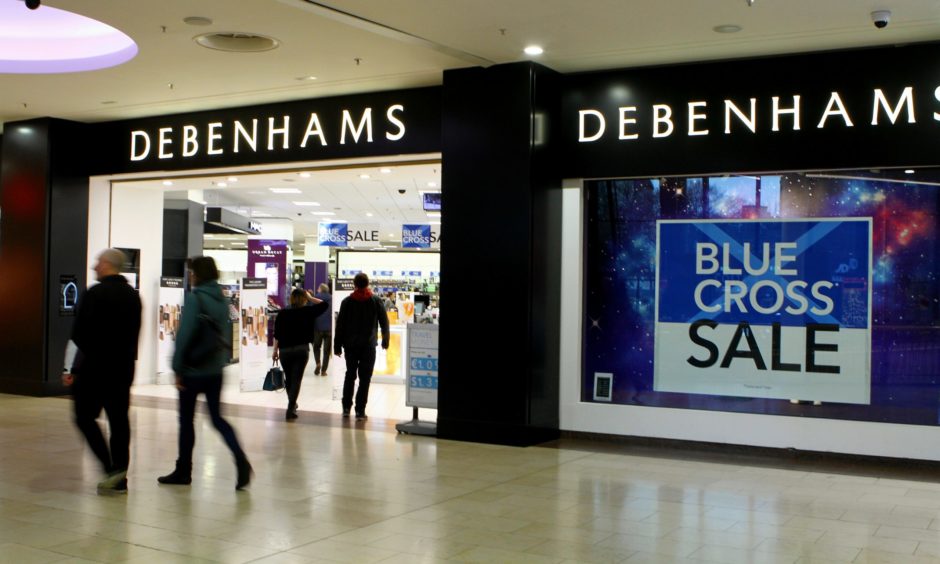 Debenhams will remain in Dundee for at least another two years after striking a deal with the Overgate Shopping Centre.
The retail chain, which also operates in Perth and Dunfermline, fell into administration last week.
The company, which operates 142 stores, today said it had agreed terms with landlords to keep most of its stores open when lockdown restrictions lift.
It said 120 branches would reopen and that it is in "advanced" talks on the remainder of its estate.
Overgate centre manager Malcolm Angus tonight confirmed a deal had been made with the retailer.
He said: "Overgate has been in constructive talks with Debenhams and is pleased to have agreed initial terms with the retailer until at least January 2022.
"This positive development is welcome news for both the centre and the staff employed in the Debenhams store and reinforces Overgate's commitment to support and strengthen relationships with key tenants."
Seven stores in England will not reopen and the department store chain acknowledged a "handful" more sites could be at risk.
The fate of the stores in Perth High Street and Kingsgate Shopping Centre in Dunfermline haven't been disclosed.
Debenhams chief executive Stefaan Vansteenkiste said: "I'm delighted with the progress we are making with our landlord discussions, which reflects the pragmatic view the vast majority of them are taking of the current market conditions.
"We have agreed terms on the vast majority of our UK stores and talks are proceeding positively on the remainder, positioning us to reopen these stores when government regulations permit.
"Regrettably we have been unable to reach agreement on seven stores and these will not be reopening, and I'd like to express my thanks to our colleagues in these stores at what I know is a difficult time for everyone."
The stores which will not reopen are Truro, Stratford-upon-Avon, Salisbury, Westfield, Warrington, Leamington Spa and South Shields.
In all, 422 employees across the seven stores will be affected and have been informed, Debenhams said.
The retailers, which came back from an administration process a year ago, is currently in what it describes as a 'light touch' administration to protect it from legal action from creditors while its department stores are closed.
Debenhams operates one of the flagship shops within Dundee's Overgate Shopping Centre, where the future of another two tenants are in doubt.
Oasis has also fallen into administration while Office has been put up for sale.
The retailer, which closed its Kirkcaldy branch earlier this year, is still trading online.