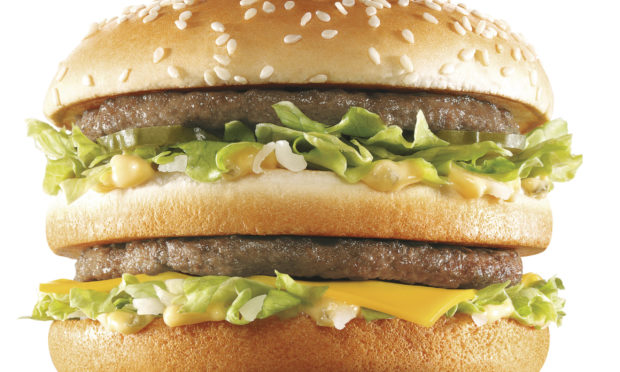 Burger chain McDonald's has detailed a range of price cuts on everything from Big Macs to McNuggets and Happy Meals.
The fast food firm is the latest to pass on savings from the temporary VAT cut on food, coffee and hot drinks from 20% to 5%.
McNuggets, Big Macs, and Quarter Pounders with cheese will be 20p cheaper.
The 20p drop will apply to the Filet O'Fish, the McChicken, and the Veggie Deluxe.
Getting a McDonald's breakfast will be cheaper as well with 30p off McMuffins and a full 50p off breakfast meals.
Coffee is also getting a price cut, going from £1.39 to 99p for black and white coffee, while cappuccinos and lattes drop to £1.49 from £1.79.
McDonald's has advised all its restaurants to stick to these prices, but said franchisees can set their own prices.
Fries, cold drinks and McFlurrys won't have a price cut.
There have been long queues at McDonald's drive-throughs in Tayside and Fife during lockdown.
Meanwhile Starbucks said it had made the decision to pass on the full 15% discount on coffee served in company-operated stores.
Other shops and venues with Starbucks licences will be left to pass on whatever reductions suit their business.
The reductions follow price cuts at JD Wetherspoon pubs, with pints as cheap as £1.29.
Chancellor Rishi Sunak's temporary VAT cut, announced last week, will last until January 12.