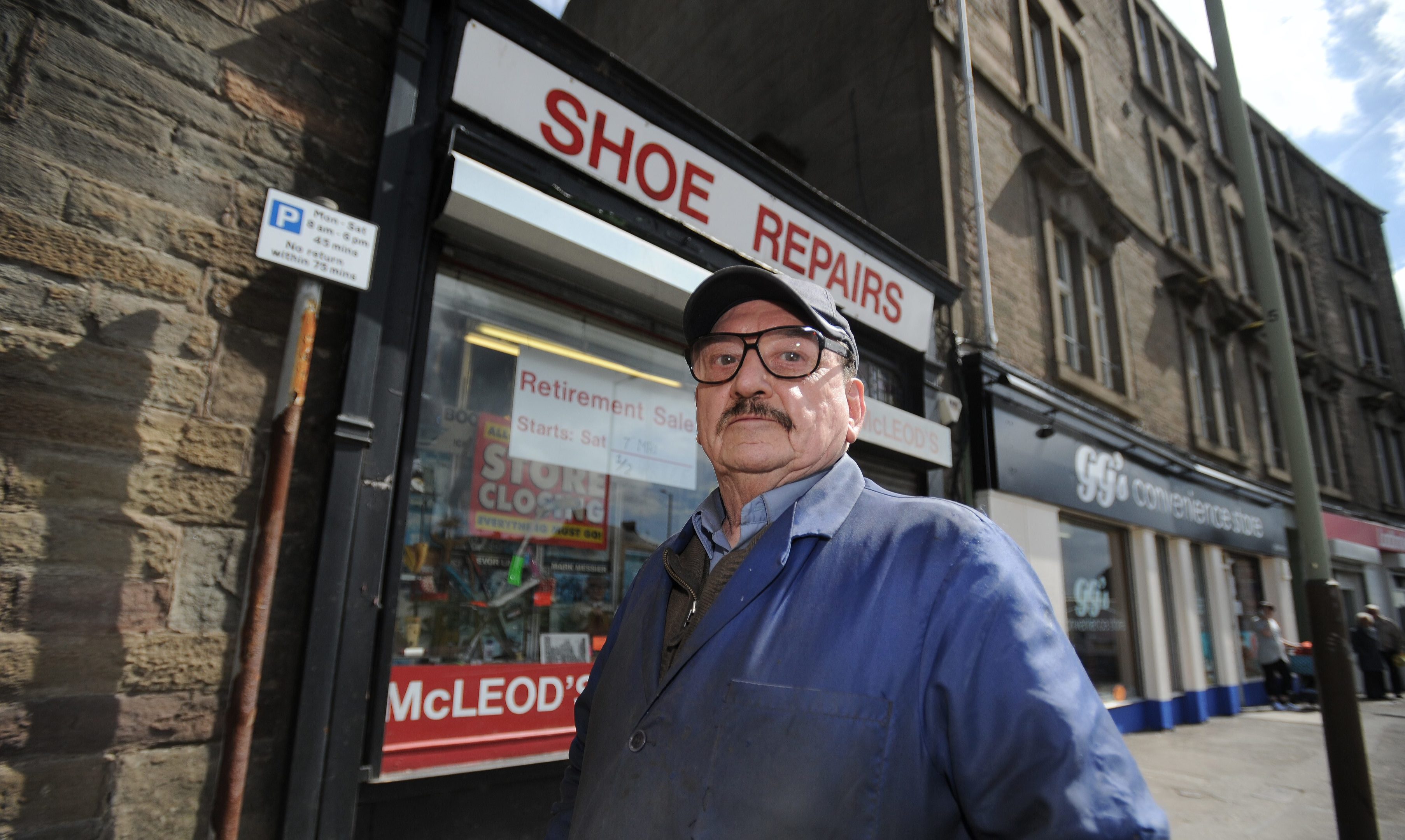 One of Dundee's most longstanding businesses is closing down, as its owner of almost half a century retires.
McLeod's Shoe Repairs, which first opened in 1901, will close its doors later this year after 115 years of business.
Current owner Charles Clark, 85, has held the keys to the shop for 49 years and has seen the entire shoe repair industry go through a major shift.
He said: "Over the past 10 or 15 years things started to change. The shoe industry began to bring shoes in from places like China very, very cheaply. As that progressed, more and more shoe makers moved away to factories over there. Now it's almost cheaper to buy a pair of shoes rather than get them repaired.
"And the shoes sold now aren't designed to be repaired.
"I'd say only 15 or 20% of people buy quality shoes that can be repaired."
As well as fixing footwear, Mr Clark now does a lot of business around ice skates and keys, and says that he has held out as long as he can in an industry that has faced immense pressure from lower shoe prices.
Mr Clark took over the business when its previous owner, Mr Hunt, retired on health grounds in 1967. Prior to that, the shop had been run by Mr McLeod, after whom it is named.
Mr Clark's father, also called Charles, had worked in shoe repairs during the Second World War, but after 1945 decided to set up his own business.
Mr Clark Jr began his working life in his father's business and completed an apprenticeship in the trade before returning to his family's company which was booming.
He said: "Shoe repairs were really at their peak. You would work 12 or sometimes 18 hours a day, Sundays included, and it still wasn't enough time to get everything done."
However, he has seen a drop in interest over recent years which, along with his age, has contributed to his decision to retire.
The news will be seen a further blow to the city centre, and comes on the same day it was confirmed a hairdresser in the city has closed after 10 years of business.
Staff at Saks Hair and Beauty, on the edge of Meadowside and Reform Street, were told the shop would be closing with immediate effect, last Friday.
The salon, one of a chain of over 75 in the UK, is understood to be closing due to the ill health of the current franchisee and not because of financial issues.
Bosses from the salon said that if the franchisee is unable to continue, they
will try to find someone else to take over the salon.
Around 12 members of staff currently work at the hairdressers.
A spokeswoman for Saks said anyone who had any queries about forthcoming appointments at the closed salon should give them a call.
She said: "Unfortunately our Dundee franchisee only told us yesterday that the salon had closed due to ill health.
"Our management team is currently looking into this."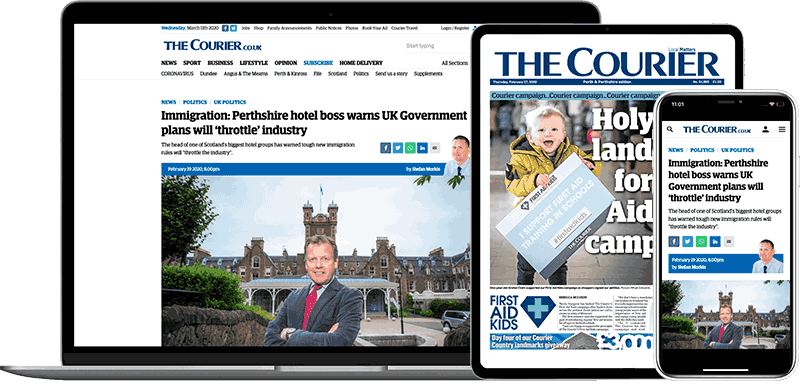 Help support quality local journalism … become a digital subscriber to The Courier
For as little as £5.99 a month you can access all of our content, including Premium articles.
Subscribe