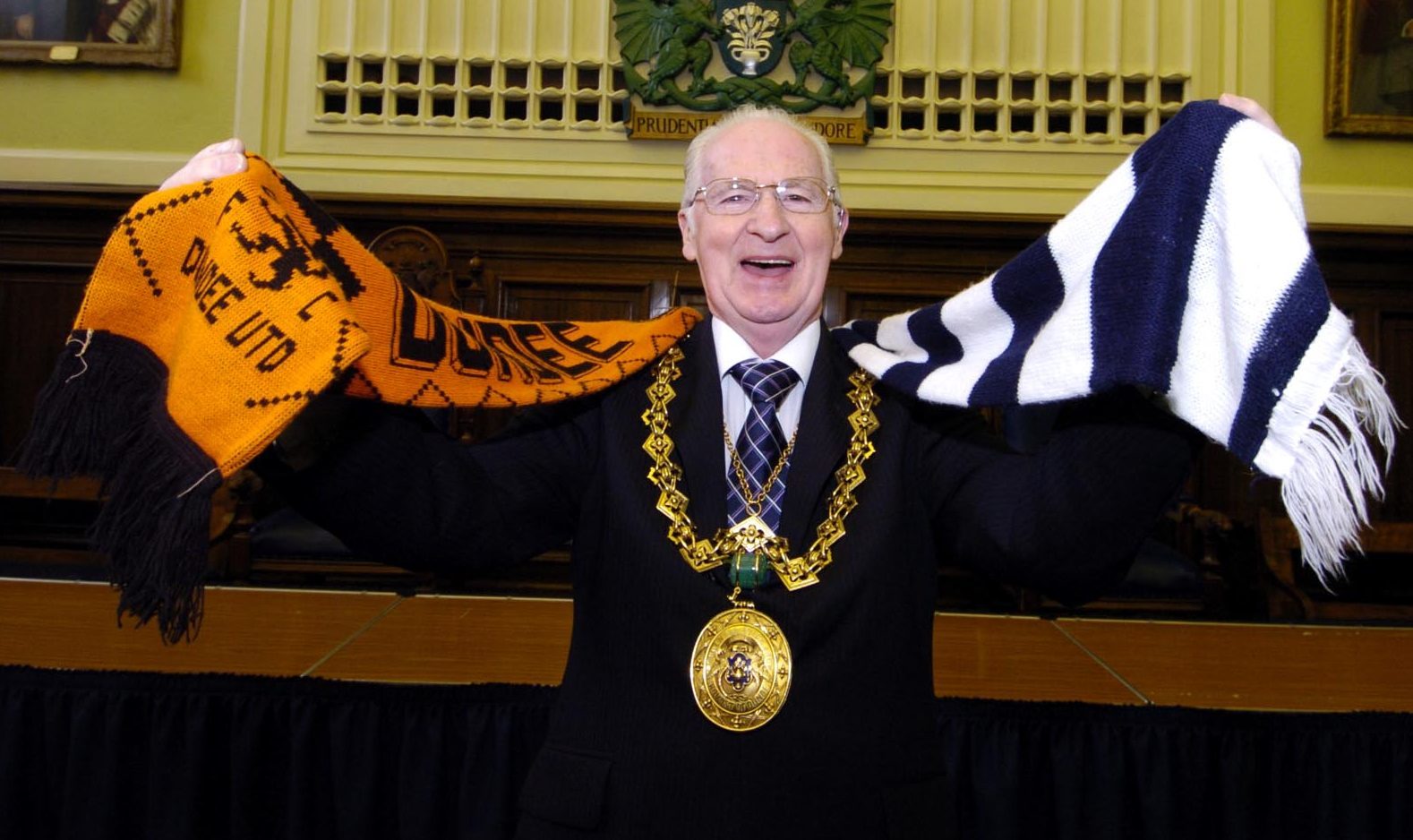 Former Dundee Lord Provost John Letford, who was sexually abused as a child, has called for a "full inquiry" into the abuse of children in football in light of growing evidence of attacks on young players.
In an exclusive interview with The Courier, Mr Letford said "no stone should be left unturned" by the government, police or football authorities – and he called for abusers to be "rooted out" and "punished to the last letter of the law."
Mr Letford, who was a prominent figure in Dundee politics for many years, and served as civic leader from 2001 until 2012, revealed in his autobiography last summer that a "despicable" sexual assault was carried out on him as a seven-year-old child growing up in the slums of Aberdeen.
The now 81-year-old revealed in his book Fae The Boatyaird To Buckingham Palace, that the attack by a disabled neighbour had left an "indelible mark".
"Apparently, he suffered deserved retribution at the hands of neighbours, before being carted off by the police, and he was never seen in our neighbourhood again," he said.
Only close family knew of the attack and Mr Letford kept it secret from friends and colleagues as he grew up – only going public for the first time in his book.
But the memories all came flooding back when news of the alleged football abuse broke last month.
He said: "I'm extremely angry and disgusted at what has been going on in football.
"It brings it all back to me what I went through.
"I'm very pleased that people are being exposed."
Mr Letford said that back in his 20s and 30s when he coached and refereed football in Dundee, he never told any of his colleagues about the abuse he experienced years earlier.
But he could honestly say he never heard of abuse happening within football in Dundee.
He added: "Back in the 1970s there were persistent rumours for years about Celtic Boys' Club in Glasgow. I recall an abuser being reprimanded then.
"But I never heard about anything happening in Dundee. Given my own abuse experiences, which I couldn't tell anyone about, I used to get upset when players voiced locker room banter about the "wandering hands of physiotherapists".
"I used to say don't joke – but I could never tell anyone why," he recalled.
Disclosure Scotland checks meant background checks were much tighter today.
But Mr Letford encouraged other victims of abuse – past or present – not to suffer in silence.
"I have mixed feelings about it all," he added, "but I think people are better to talk about what they've been through. They shouldn't have to live with it.
"I am still angry and disgusted that anyone can do this to a child. Abusers should be punished to the last letter of the law without a shadow of a doubt.
"I back calls for a full inquiry. It needs to get to the absolute bottom of it.
"I'm saddened and upset that so many people have suffered and saddened that no action has been taken in all these years."