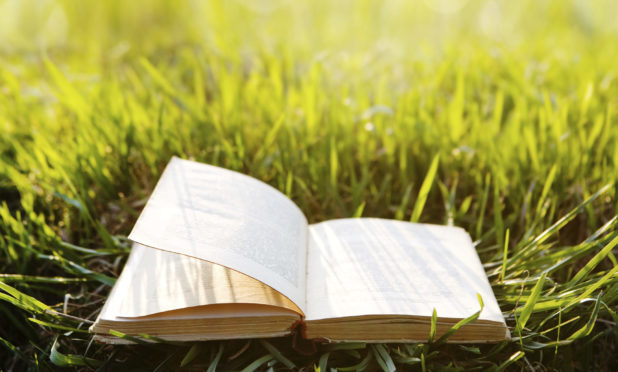 Libraries in Tayside and Fife have handed out more than £200,000 of fines in two years and are still awaiting the return of books borrowed nearly a quarter of a century ago, it has emerged.
Keen readers have held on to titles as diverse as Low Cost PC Networking, Vivaldi:Voice of the Baroque and Asterix and The Secret Weapon since as far back as 1994.
In Dundee, films have proved more popular than books with Mickey's Twice Upon a Christmas and Disney's Christmas Favourites DVDs overdue since 2008.
Altogether, libraries in Dundee, Angus, Fife and Perth and Kinross have handed out fines totalling £238,876.57 between 2014 and 2016.
A Leisure and Culture Dundee spokesperson said: "We've heard the magic of Disney is timeless but in these instances that magic is actually a fair bit overdue!"
"Seriously though, we know that the prospect of a large fine often deters people from coming back and we want as many people as possible to use our services.
"To allow customers to continue to borrow items, fines can be paid in instalments and readers can continue to use their library cards providing the amount they owe is under our threshold of £20.00.
"It's also much easier these days for customers to return their items on time as they can manage their accounts online and are sent email reminders to let them know when loans are due to be returned."
Libraries in Angus no longer issues fines for the late return of library books.
During a month-long fines amnesty in February 2015, 3,000 items were returned which were worth more than £20,000.
Recently a book borrowed in 1944 – Undeclared War by Elizabeth Wiskemann – was returned to Brechin Library.
The book had a long life in Edinburgh before being returned to its rightful home.
Hazel Cook, Libraries Facilities Co-ordinator, ANGUSalive, said: "ANGUSalive felt that fines are very punitive and did not encourage people to read and take out books as people who accumulated large fines tended not to pay them and did not return the items.
"The success of our fines amnesty resulted in us not only receiving some humorous and historic returns but enabled us to take steps to completely remove fines.
"We now send people a wee reminder text a few days before their items are due to be returned, which acts as a prompt to either renew or return their book.
"Removing fines has given our customers fair access to borrow their favourite book and encourages library use."
Tayside and Fife's longest overdue items:
Angus:
Minerals, Rocks and Fossils by Roger Hamilton – due back March 7, 2005
Working Abroad: The Complete Guide to Overseas Employment by Godfrey Golzen – due back  March 15, 2005
Middle Age: A Romance by Joyce Carol Oates – due back  March 22, 2005
Dundee:
Mickey's Twice Upon a Christmas DVD – due back December 2008
Disney's Christmas Favourites DVD –  due December 2008
Ice Age DVD – due February 2009
Perth and Kinross:
Burden of Guilt by June Drummond – due back  February 15, 1999
Coffin in the Black Museum by Gwendoline Butler – due back  February 15, 1999
Asterix and The Secret Weapon by Uderzo – due back February 22, 1999
Fife:
Language of Music by Deryck Cooke – due back May 3, 1994
Vivaldi: Voice of the Baroque by H.C.Robbins – due back May 3, 1994
Low Cost PC Networking by  Mike James – due back May 11, 1994