Dundee's regeneration is already bearing fruit with a huge upsurge in the number of tourists visiting the city.
Figures released by Dundee City Council revealed in the year to April 2017,  there was a near-10% rise in the number of overnight visitors to Dundee, leading to a £172 million contribution to the city's economy, up 8% from the year before.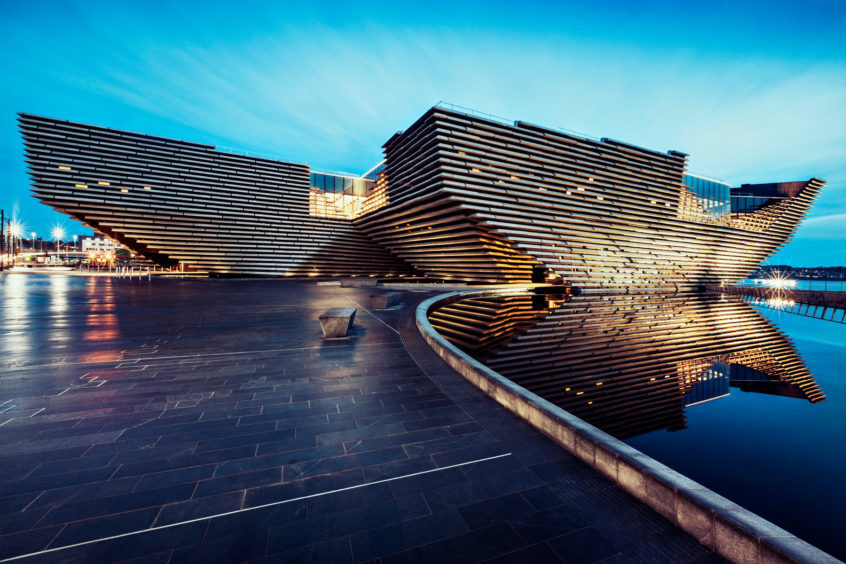 Visitors staying at least one night in the city rose by 9.8% to 467,900, while day visitors also increased to 412,520, up 3.2%.
An additional £68m flowed into the city from business events and the 255,000 delegates who attended conferences. Such events secured 48,000 bed nights in hotels in the city during 2016/17 up 7.4% on the previous 12 months.
Lynne Short, convener of Dundee City Council's city development committee, said: "For the economic impact of tourism on the local economy to increase by such an amount is a fantastic rate of growth in a single year.
"There can be no doubt that the message is getting out there about what a great place Dundee is to visit, whether for business or pleasure, and when people do arrive they discover how much there is to do and see and what a warm welcome they get.
"And when you consider that people who came here to attend a business event spent on average two to three times more than leisure visitors, their importance to the economy cannot be underestimated."
Among the day visitors to the city last year were 19,000 who came to Dundee on one of the many cruise ships to dock.
The figures also reveal hotel occupancy over the same period was 77% overall. Budget hotels had an occupancy rate of 78%, with full service hotels at 85%.
Tourism chiefs are looking to bring in £185 million to the city economy by 2020, and are targeting 520,000 staying visitors and 600,000 day visitors.
The opening of the V&A next month is expected to attract tens of thousands more people to Dundee, while a host of new hotels have opened or are opening in the future.
Articles highlighting Dundee's potential as a holiday destination have featured in some of the world's most influential publications including Vogue and the Wall Street Journal.
Caroline Warburton, VisitScotland's regional leadership director for Perth and Kinross, Dundee and Fife, said: "Dundee is a great place to visit with a number of new attractions and activities opening up in recent months helping not just to encourage people to come but also to stay.
"Investment in the transport infrastructure at Dundee Railway Station and Dundee Airport will also continue to generate positive visitor experiences."
A spokesperson for Dundee and Angus Visitor Accommodation Association added: "The increase in visitors reflects a considerable amount of hard work by all of the partners in the city who have grabbed this opportunity with both hands and run with it.
"Our members are a massive part of that and enhance the experience with the accommodation provided, at every part of the size and price spectrum. There is something here for every visitor and an appropriate experience to match their needs, desires and pocket.
"These figures prove that and we look forward to playing a part in further success in the future."