Residents of a Dundee housing estate enjoyed the unusual but uplifting sight of a family of swans marching through their neighbourhood.
The swans, two of which appear to be adults and the rest their young, were spotted walking in a line on busy Berwick Drive on Thursday afternoon.
Drivers gave them a wide berth as the birds waddled their way along.
Onlookers reported that the birds made it to safety at a nearby pond.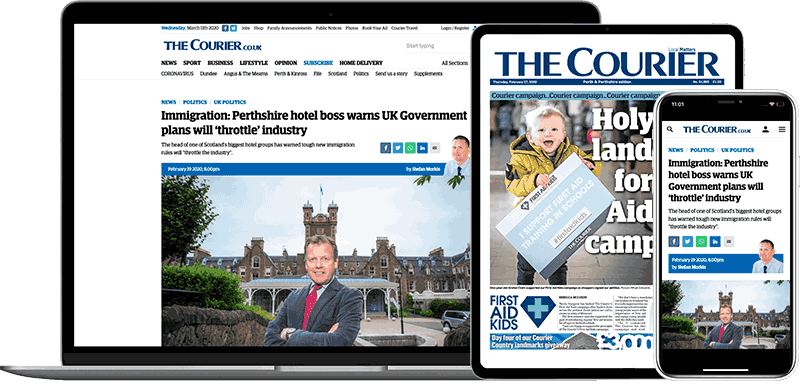 Help support quality local journalism … become a digital subscriber to The Courier
For as little as £5.99 a month you can access all of our content, including Premium articles.
Subscribe