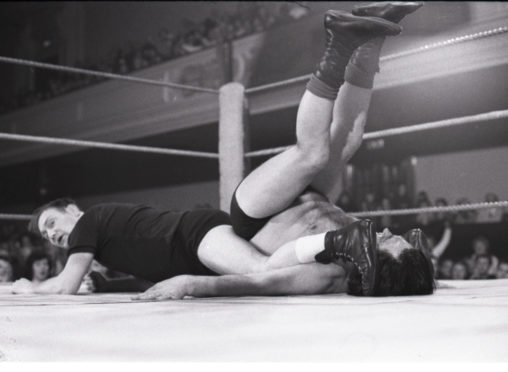 Dundee wrestling hero George Kidd's son has slammed claims in a new book that his father was a gun-toting grappler.
George junior, who lives in Dundee, said the allegations made by Andy Robin in John Lister's Have A Good Week…Till Next Week about his famous father were "ludicrous".
He took issue with a dressing room incident described in Lister's book in which Robin apparently took the mickey out of Kidd's in-ring routine.
According to the book: "George had stuck a handgun halfway up Andy's snout and threatened to blow his brains out if he ever saw him aping the champion's repertoire again".
Mr Kidd said the claims made no sense.
"The whole thing about him pulling a gun on Andy Robin is just ludicrous because that just wasn't in my father's nature at all," he said.
"I'd hate people to think my father was a common thug with a gun in his back pocket.
"I can't 100% categorically guarantee that he never owned a gun but I'd be utterly astonished if he did."
Mr Kidd questioned why it has taken 20 years since his dad's death for the story to surface and said the family would now be attempting to speak to the publisher of the book.
Mr Lister insisted his sources were sound.
"The Robin story in my book is a direct quote from Adrian Street in his own autobiography," he said.
"For what it's worth, most of the claims Street makes in his books seem to check out whenever I've had cause to verify them, so at the least I'd be confident Robin definitely told him the story."
At 5ft 6in in his socks, Kidd was thought too small to be a professional wrestler but was given his chance by promoter George de Relwsykow at the Caird Hall.
In 1947 he claimed the Scottish lightweight title in Edinburgh when he defeated Tony Lawrence.
After defeating Jack Dempsey in 11 rounds for the British lightweight title in 1948, Kidd went on to defeat all-comers in the 1949 tournament in Paris to be crowned European lightweight champion.
Since his death in January 1998 aged 72, he has been honoured with a plaque marking his induction to the Scottish Wrestling Hall of Fame.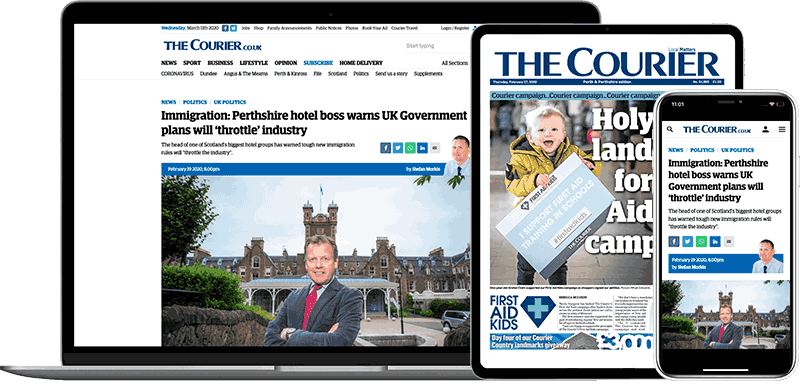 Help support quality local journalism … become a digital subscriber to The Courier
For as little as £5.99 a month you can access all of our content, including Premium articles.
Subscribe