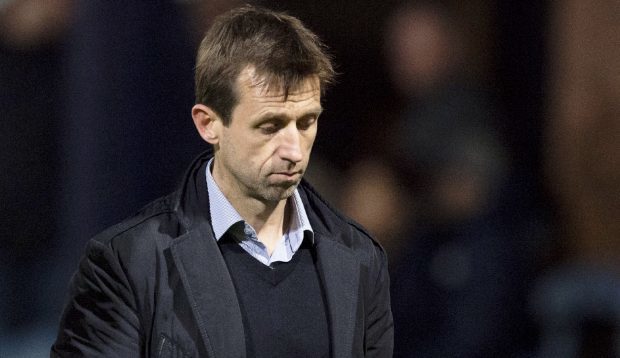 Football managers in Dundee seem to be a lot like buses, you wait 11 months for one to get sacked and another follows shortly after.
Hot on the heels of Dundee United – who sacked Hungarian Csaba Laszlo two weeks ago – rivals Dundee have parted ways with hall-of-famer Neil McCann after a turbulent 18 months as boss.
Following Neil McCann's departure from Dens on Tuesday evening, fans of the Dark Blues have had plenty to say about who should replace him.
---
---
Among the names being bandied around as potential saviours from the ignominy of relegation were the Jims — Jefferies, McIntyre and Duffy — as well as Gordon Strachan and left-field option Terry Butcher.
In the Campbelltown Bar, on the city's Hawkhill, Wayne Nuttall and a group of friends were discussing the team's predicament.
Wayne said: "Someone of Gordon Strachan's ability and talent would be a big, big coup for Dundee.
"He has the talent, that much is obvious, and if money is no object, like what's being suggested, then why wouldn't he come to Dens?
"He has strong contacts within the game and has the track record, I would like to see him take the job."
Doug Robertson, 74, agreed Strachan would be a big deal for the club.
"Someone with Strachan's experience could do the business, I think," he said.
"I wouldn't really want to see Jim Duffy back for a third spell."
At The Copper Still in the city centre, Arbroath fan Ian Taylor said the question of appointing the next manager was not the only challenge facing the Dark Blues.
"Football nowadays is all about big money," he said.
"If it costs £20 for an adult to get in, what is the likelihood a family can get in through the gate to watch their team play?
"At Dundee's level, a whole host of things need to change if the team is to get more successful, more than just a change of manager."
Kevin Conway, who was born and raised in Dundee but supports Hibs, feels the club should follow a similar route of his Edinburgh heroes.
"I was at the recent game against Hibs, and the Dundee team just looked flat," he said.
"It was a good result from my perspective, but none of the Dundee players looked like they had any fight in them.
"When Hibs were in the Championship, we hired a big name in Neil Lennon, who not only got us promoted but had us playing in the Europa League.
"Maybe they should look abroad for a manager, or spend some money and bring a big name like Gordon Strachan."
Alex Balls suggested the board should opt for Jim Jefferies – who earlier this week was being tipped as McCann's assistant.
"Either him or someone quite out there, like Terry Butcher," he said.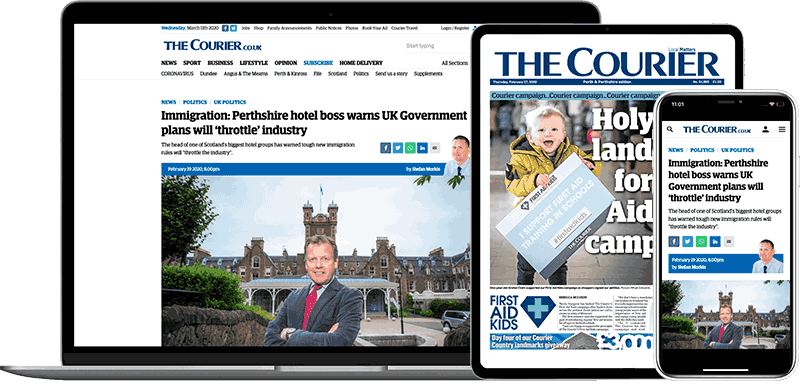 Help support quality local journalism … become a digital subscriber to The Courier
For as little as £5.99 a month you can access all of our content, including Premium articles.
Subscribe