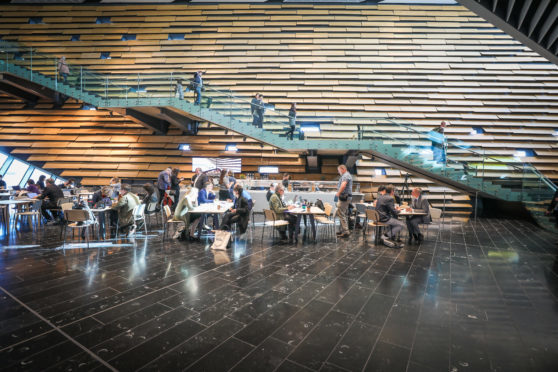 In retrospect, it would have been tough for anyone but the V&A Dundee crew to take the top spot in our Impact 100 list. In the planning for a decade, financed after a remarkable funding campaign, and now finally here to tremendous acclaim, Scotland's first design museum is a once in a generation project.
Project manager John Tavendale oversaw the construction of the V&A and said: "What's terrific is that you've given this accolade to a team.
"The V&A is a building that no one person could have delivered. It was a fantastic team effort and I'm really glad to see that recognised.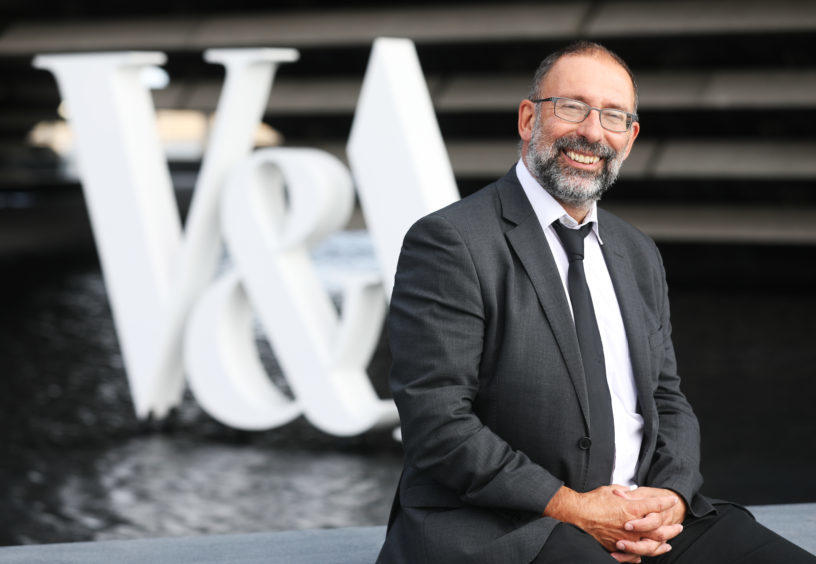 "I spent seven and a half years on the V&A and I'm not the person longest involved in it. The cast of characters I've met and worked with during that time have been amazing.
"It's been great to see the building open and being used and enjoyed by so many people. It was a tough project with lots of challenges but it was probably a once-in-a-career project for me. I'll be surprised if anything ever tops this.
"Even now I still get a kick from being inside the building and I think it will be a long time before that feeling fades."
Now that the V&A is open the challenge is keeping it vital and relevant to the city. That task falls Philip Long, the museum's director.
"I had a very big smile on my face when I heard we'd come top of the Impact 100 list – it really does mean a great deal to me," he said.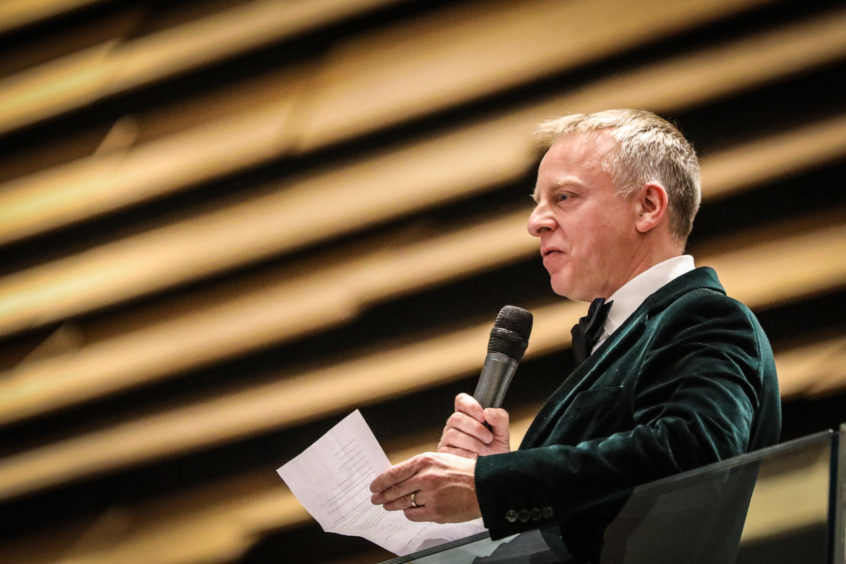 "V&A Dundee is a remarkable landmark in the city and it wouldn't have happened without the enormous efforts of an awful lot of people, from the design team to the local partners and the construction crew. People have expended every sinew to bring us the building we have today.
"From the 22,000 we had on our opening weekend to the hundreds of thousands of people that have visited since, we've shown just how successful and popular V&A Dundee is.
"We've got a very exciting programme coming up next year. From discussing with other cultural organisations, they're seeing a big knock-on effect. I'm very confident V&A Dundee will still be drawing visitors from all over Scotland and beyond in five and 10 years' time."
The Impact 100 list was compiled after painstaking research and fervent debate involving our chief reporters, sports, business and features editors, deputy editor and the editor herself.
An eclectic cast of characters made the list, with the criteria being they must come from or have worked in Tayside and Fife.
Campaigners such as Frank's Law champion Amanda Kopel and the Soldiers of Killiecrankie were recognised for their efforts, as was dog lover Katie McCandless, who persuaded dozens of Perthshire organisations to give entry to furry friends.
Sports stars including Jamie Murray, Montrose boss Stewart Petrie and runners Eilish McColgan and Laura Muir bagged top spots. The BBC biggest weekend and performers BE Charlotte and KT Tunstall brought sonic happiness to these parts, while Ruth Davidson and Kezia Dugdale were among feted politicians.
On the big screen, Perthshire's Alan Cumming was recognised for his outstanding contribution BAFTA and Duncan of Jordanstone graduate David Mackenzie for his blockbuster Outlaw King.
Then there were those who are departing the roles that made them famous in our area and beyond. Chief among these were retiring Dundee University Principal Professor Sir Pete Downs, and the same university's star forensic anthropologist Dame Sue Black, who has gone to Lancaster University.
Finally, there were those that defied categorisation. Sonny the humpback whale delighted tourists with his frolics off the Forth coast, while an escaped buffalo sparked a two-week air and sea search. Another search, following the theft of a six-foot mackerel statue from St Andrews Aquarium, was scaled back following its miraculous return in the wee small hours.
Courier deputy editor Dave Lord said: "We think the 2018 list really covers all of the people who have played a huge role during what has been a momentous year for the area.
"Who knows what lies in store for us come the new year but, whatever it may be, you can be sure Impact 100 2019 will have it covered."