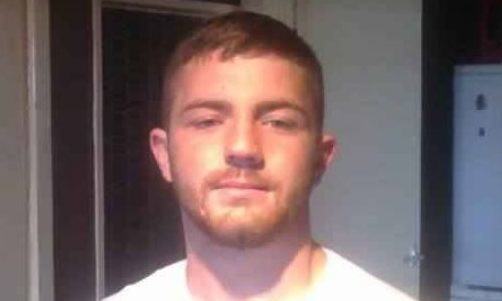 A man accused of murdering a Dundee father told police he discovered his alleged victim's body face down in his hallway, but went back to bed for hours before calling 999.
Lee Winters is accused, alongside Murray Fotheringham, of killing John Donachy at his house on Hazel Court, Alyth, in March of this year.
The High Court in Edinburgh was played a 999 call made by Winters on the evening of Saturday March 3, where he informed police a man named John was lying face down in his hallway.
Winters could be heard sobbing throughout and telling police to hurry up over the course of the call.
Police arrived at the scene shortly before 10pm, where they discovered Mr Donachy unresponsive and with multiple puncture wounds on his back.
Officers also noted a large laceration to his forehead.
During Friday's proceedings, PCs Gavin McAdam and Lesley Murray and DC Nicola Annan were among those who presented evidence to the jury.
The police constables were the first to arrive at the scene.
Winters answered the door to the officers, both of whom described him as extremely upset, visibly agitated and very emotional.
PC McAdam told the court there was a large amount of blood surrounding Mr Donachy's body and on the nearby walls and door frame.
Winters voluntarily told the officers he had earlier that day split up a fight between Mr Donachy and the co-accused, Fotheringham.
Winters told police he had cut his hand trying to grab a blade which had been in Mr Donachy's possession.
The officers recalled he told them he had gone to bed thinking the issue had been resolved and had woken up to find the Dundee father-of-five face down in his hallway.
Winters was taken to Bell Street divisional headquarters to give a statement later that day.
DC Annan told the court Winters had stated to her he had cut his hand while trying to stop the deceased John Donachy and co-accused Fotheringham from having a fight.
He told her Donachy had brought a red knife to his house and had confronted Fotheringham, asking him "what was he playing at".
Thinking he had split the fight up, Winters said he went to bed after taking a number of sleeping tablets.
Both Winters and Fotheringham had been drinking together in Alyth the night before Donachy was discovered dead by police.
Winters' statement said Mr Donachy had come to his house on the Friday night, where Fotheringham had also been drinking.
He said he woke on the Saturday afternoon where he discovered the lifeless body of Mr Donachy.
He added he phoned his brother, who could not understand what he was saying, before taking a number of Valium tablets and other sleeping pills and heading back to bed.
He then told police he woke up later that evening, before making his 999 call.
DC Stuart Martin told the court co-accused Fotheringham appeared at the front desk at police HQ  on Sunday March 4.
He made some comments to DC Martin, while under neither caution or arrest, in which he said: "It is what it is, I'm handing myself in. The whole weekend has been a blur but I have heard some stuff going about."
Fotheringham was then cautioned and arrested and advised he did not have to make any further comments.
Fotheringham told DC Martin "everyone f***s up now and again, some people shouldn't be so cheeky" before adding "I shouldn't have taken Valium, I've had 20 tablets, f*** sake why did I do that?"
Fotheringham, 36, a prisoner at Perth and Winters, 37, a prisoner at Edinburgh both deny killing Mr Donachy.
It is alleged that they attacked Mr Donachy on March 3, by punching him and repeatedly striking him on the head and body with a baseball bat or rod, a knife or similar weapon.
Fotheringham is further accused of assaulting another man, Callum Duncan, on Airlie Street, Alyth, the day before. It is alleged Mr Duncan was punched and knocked to the ground, to his severe injury.
That same day, it is alleged that both Fotheringham and Winters assaulted Richard Long, seized him by his clothing, held him against a door, struck him on the head with a bottle, punched him on the head, brandished a shovel at him and repeatedly made threats to strike him with a knife.
It also is alleged that after Mr Donachy's death, the two men disposed of clothing and a weapon or weapons, namely a knife, in an attempt to defeat the ends of justice.
Fotheringham faces a further charge of possession of controlled drug Diazepam.
The case continues before Lord Beckett at the High Court on Monday.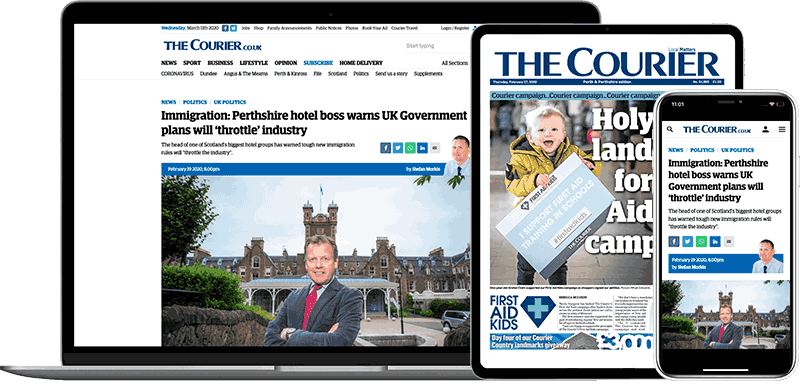 Help support quality local journalism … become a digital subscriber to The Courier
For as little as £5.99 a month you can access all of our content, including Premium articles.
Subscribe