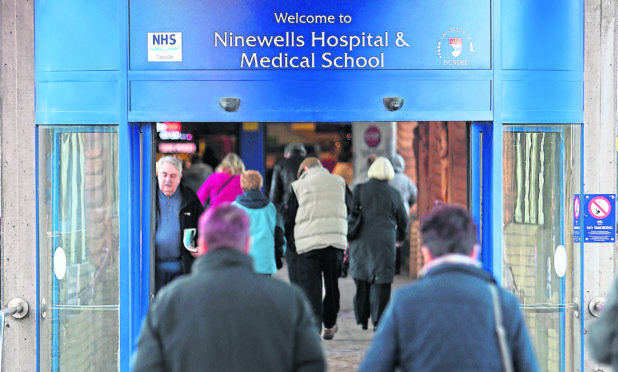 Parents in Tayside have been warned to ensure anti-depressants are stored securely after a rise in children overdosing on the medication.
In the five years preceding 2016/17, fewer than five girls were admitted to hospital after ingesting anti-depressant medication.
In 2014/15 and 2015/16, there were fewer than five boys as well, but in 2012/13, 2013/14 and 2016/17 there were no cases of boys going to hospital because of anti-depressant overdose.
However, in 2017/18, the number of girls needing medical attention jumped to 11, and it rose again in 2018/19, to 16.
Cases for boys remained at fewer than five.
All statistics relate to children aged 17 and under.
The figures do not indicate whether the medication was taken by accident or on purpose but NHS Tayside said the majority of cases are from accidental consumption.
Regardless of the reasons, the rise has led health bosses to highlight the importance of keeping medication safe and out of reach of children.
---
>> Keep up to date with the latest news with The Courier newsletter
---
As well as anti-depressants, opioids and Benzodiazepine have also consistently been the cause of admissions.
An NHS Tayside spokeswoman said despite the word opioids sometimes conjuring images of illegal drugs, there are several prescribed medicines that fall under that bracket, including codeine and fentanyl.
An NHS spokeswoman said: "We see a very small number of cases of young children presenting at the emergency department suffering from the effects of drug ingestion.
"In the vast majority of cases, the drugs have been consumed accidentally.
"The consequences of children ingesting drugs can be very serious and parents should ensure that medication is safely and securely stored out of reach of children.
"It is very important to read the medication information leaflet and take any medication in line with the instructions.
"Taking too much of any medication can be very dangerous. Overdose may occur after taking a large amount of medication in a single dose or taking multiple doses which exceed the recommended amount.
"Anyone who has taken more than the recommended maximum dose should contact NHS 24 on 111 or go go the Emergency Department as soon as possible."
In March, The Courier revealed there had been an "alarming" spike in the number of people overdosing on paracetamol.
NHS Tayside figures revealed the number of people rushed to A&E with paracetamol poisoning rose from 467 in 2016 to 509 in 2017 and 637 last year – an increase of more than a third in the space of just two years.