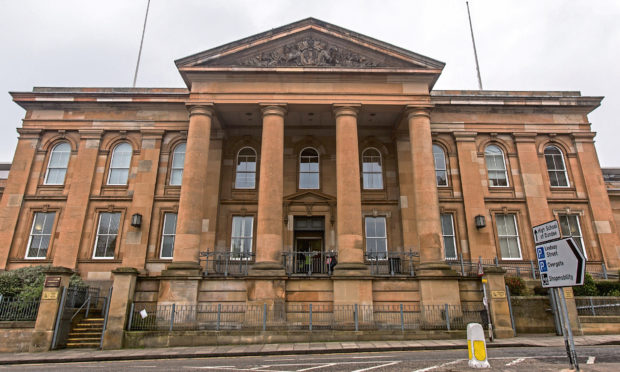 A man who tried to drive though a city centre in a car with no brakes – and crashed into a queue of traffic after he was unable to stop at a red light – was branded "extraordinarily dangerous" by a sheriff.
Brake fluid was pouring out of Cameron Mills' seven-year-old Audi A3 S-line TFSI, one of the wheels was held on with only two nuts, a tyre was in a "very dangerous condition", and the lights and an indicator weren't working, Dundee Sheriff Court was told.
When police inspected the vehicle after Mills shunted the rear of a Peugeot 107 waiting at the lights at the junction of King Street and Marketgait, Dundee, one of the brake pads simply "fell out" as soon as they touched it.
Prosecutor Lora Apostolova said: "It was so worn down that the metal was exposed and it was completely free of frictionable material.
"It had clearly been for some considerable time in that state.
"Brake fluid was pouring out of the calliper, which effectively rendered the car's brakes inoperable.
"The accused didn't stop at a red light and just basically drove into the back of the car in front of him."
Both cars were damaged.
Unemployed Mills, 22, of Fisher Street, Dundee, pled guilty to dangerous driving.
The incident happened on June 5 last year.
John Boyle, defending, said: "There was a queue of traffic in front of him at the lights. As he applied the brakes, the brakes did not work."
Mr Boyle said Mills had not driven since.
He said: "Given the state of his vehicle, it was impounded by the police immediately.
"He accepts he was lucky the consequences were not a lot more serious."
Summary sheriff Derek Reekie disqualified Mills for 14 months and sentenced him to carry out 65 hours of unpaid work.
He also ordered him to re-take the extended driving test before driving again unsupervised.
He said: "This car should never have been on the road in the first place. It was in a seriously defective state with effectively no brakes.
"The potential for danger was huge. This was extraordinarily dangerous. It is very, very, very fortunate the consequences were not more serious."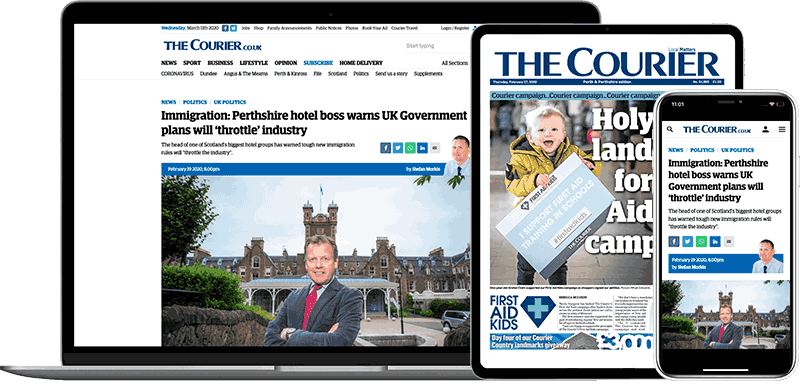 Help support quality local journalism … become a digital subscriber to The Courier
For as little as £5.99 a month you can access all of our content, including Premium articles.
Subscribe