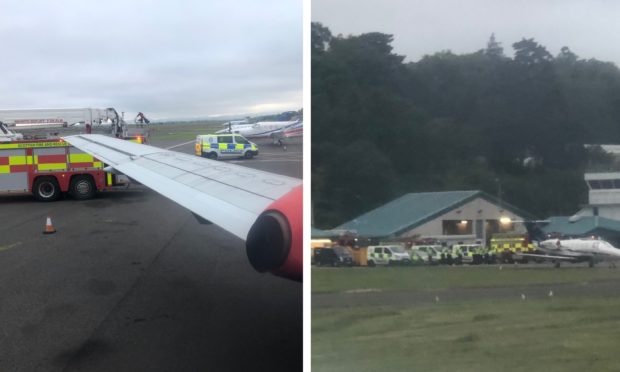 A faulty control panel light is thought to be the reason a plane was forced to abort a landing at Dundee Airport.
Loganair flight LM626 was supposed to land at the HIAL-run airport at 9pm on Thursday after travelling from London Stansted Airport.
As the pilot lined up his approach to the runway his instruments told him that his landing gear had not deployed.
The Saab 340 aircraft was carrying 28 passengers and three crew at the time.
A full emergency response was called and the pilot entered a holding pattern over the airport.
Full emergency response as plane reports landing gear problem on approach to Dundee Airport
The crew undertook further checks before air traffic controllers were able to visually confirm the landing gear was down.
A Loganair spokesman said: "Events such as this are rare, yet our pilots and the airport and emergency services all regularly train for them.
"We're grateful to everyone involved for their efforts to assure a safe landing of the aircraft."
The aircraft will now undergo a full inspection to identify and resolve the cause of the warning signal.
Passengers to Dundee Airport also face disruption as the site's air traffic controllers have rejected an improved pay offer.
The latest result of the long running pay dispute is that the air traffic controllers will work to rule from 12.01am on Saturday.
The Prospect union, representing the airport staff, were given a formal pay offer on June 3.
This was improved again and Prospect agreed to ballot its members and suspend all industrial action.
Another meeting between prospect and HIAL will take place on July 4.
North East region Scottish Conservative MSP Bill Bowman said: "This threatens to cause unacceptable disruption just as thousands of people go on holiday.
"Obviously a new strategy is needed to stop this endless and ineffective wrangling."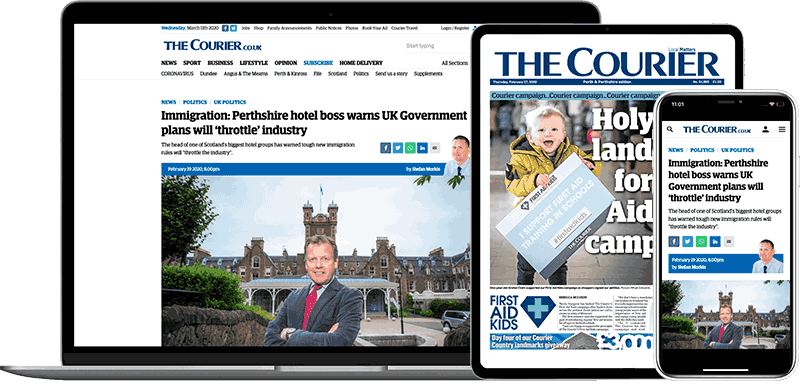 Help support quality local journalism … become a digital subscriber to The Courier
For as little as £5.99 a month you can access all of our content, including Premium articles.
Subscribe