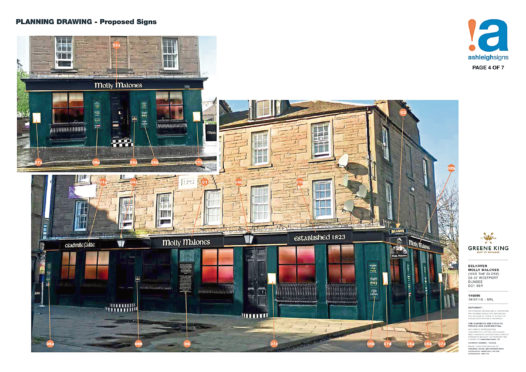 Pub giant Belhaven has pledged a "significant six-figure investment" for Dundee's iconic Globe bar but denied reports that plans to rebrand with an Irish theme have been finalised.
The pub chain – part of the Greene King group – said it had considered changing the Globe's name as part of efforts to help it "thrive" but insisted no "firm decision" has yet been made by management.
Plans were submitted to Dundee City Council on Thursday that appear to show the premises bearing the new moniker Molly Malone's and featuring a revamped exterior similar to the Glasgow pub with the same name.
Planning agents Ashleigh Signs, acting on behalf of Greene King, say the rebrand will "improve the appearance" of the Globe, which has existed in one form or another since the 1800s.
A statement from Ashleigh Signs said: "This scheme has been proposed as there is an internal refurbishment planned and the current external signage and decoration does not reflect this.
"The proposal also includes to change the name to Molly Malone's and repaint the ground floor exterior. Overall, we feel that the proposed signage scheme is a subtle and suitable design for the building.
"This, along with the proposed new decorations externally, will improve the appearance of the building and the wider street scene significantly."
West End councillor councillor Richard McCready has been among those calling on the brewer to keep the pub's current name.
"The Globe has been the Globe for a very long time, and I think it would be a mistake to change that," he said.
A spokeswoman for Belhaven hoped the refurbishment would be well received by customers and likened it to similar work carried out at Trades House.
She said: "We're planning to make a significant six-figure investment in the Globe.
"This pub has a rich history at the centre of Dundee and this development will ensure the pub continues to thrive for many years to come.
"We carried out a similarly large-scale revamp recently at the nearby Trades House which has been warmly received by the pub's customers and highlights our dedication to ensuring our investments respect a pub's heritage but equally stand it in a stronger position for the future.
"We have considered changing the pub's name as part of the transformation but no firm decision has been taken on this yet."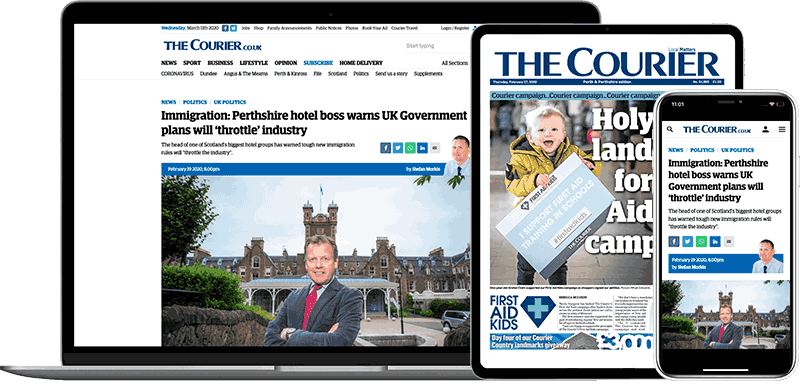 Help support quality local journalism … become a digital subscriber to The Courier
For as little as £5.99 a month you can access all of our content, including Premium articles.
Subscribe