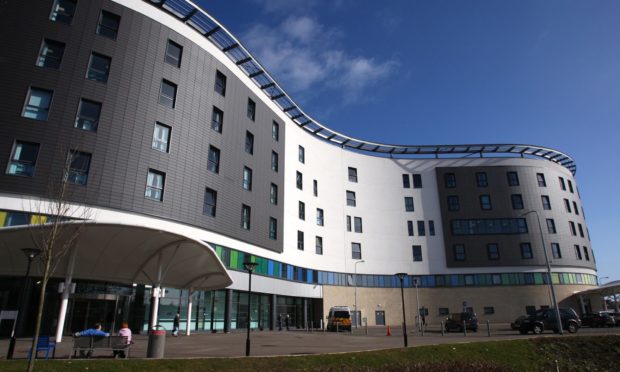 Implementation of a controversial new model of out-of-hours GP services in Fife begins today despite warnings it is a dangerous compromise.
Those in need of urgent but not emergency care overnight and at weekends may be seen at one of three centres, including St Andrews Community Hospital.
Patients have been advised to call NHS 24 before attending, in a 'talk before you walk' campaign.
Fife Health and Social Care Partnership insisted the service was safe, flexible and responsive and dialling 111 first will ensure people are seen in the right place at the right time.
A new model was devised after campaigners fought proposals to permanently close the out-of-hours base at St Andrews.
It will be fully in place by July.
The St Andrews Out-of-Hours Group representing local community councils has called for an external review, claiming the new set-up could put patients at risk.
But Dr Helen Hellewell, FHSCP associate medical director, said: "We have worked closely with healthcare professionals, staff and our communities and I believe we have developed a model of care that puts safety front and centre, and that it is sustainable now and in the future for the whole of Fife.
"Calling 111 first, before travelling to one of the centres, will ensure you are seen by the right person and in the right place."
Director Nicky Connor said: "Working together with colleagues and communities to design this service together has been key to developing new rotas and ways of working so that Fife has a flexible, safe and responsive service.
"Our new model will ensure that we can continue to see people in the right place, at the right time and by the right professionals."
Out-of-hours urgent care is provided after GP surgeries and pharmacies close and could be for chest or urinary tract infections, palliative care at home, minor injuries or a child with a high temperature not reducing with medicine.
Under the new model it will be delivered from St Andrews, Kirkcaldy and Dunfermline, and patients calling 111 will receive either advice over the phone, an appointment at a centre or a home visit from a GP, nurse, paramedic or, in the case of a home visit, a district nurse.
The St Andrews Out-of-Hours Group claims the new model is unsafe and unsustainable following a flawed consultation process.
It says nurses would be working extended periods with no GP support on site and the unit would close two hours earlier than agreed on Saturdays.
The out-of-hours GP service at Glenrothes Hospital will close permanently.
North East Fife Liberal Democrat MSP Willie Rennie said: "GP out of hours services will return to St. Andrews Hospital thanks to the thousands of people who stood up and spoke out against the closure over the last 18 months.
"We will need to monitor it closely to make sure it works for local people and is safe but I am delighted that we won the day."