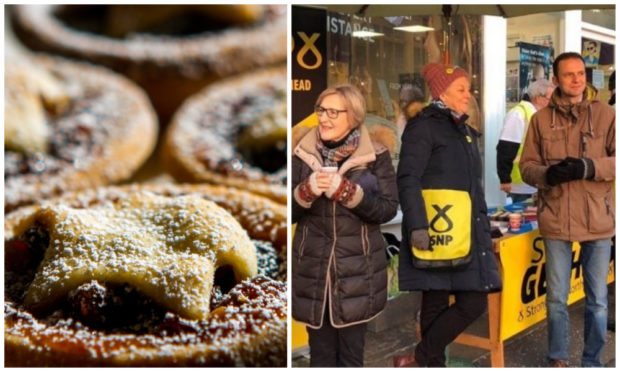 The fight for votes in the UK's most marginal seat appears to have turned ugly after a police complaint was made about SNP activists handing out mince pies in North East Fife.
Police Scotland are understood to have been contacted by a member of the public after pictures of SNP campaigners at a stall in of Newport-on-Tay on Monday appeared on social media after the event.
The complainant is said to have alleged that the festive snacks and warm apple juice being enjoyed in Cupar Road breached electoral law under section 114 of the 1983 Representation of the People Act which forbids the practice of 'treating'.
However, the SNP's campaign in North East Fife has branded the suggestion as "absolute mince", claiming the mince pies and spiced drinks were for the many SNP activisits across the Tay Bridgehead area as part of the campaign to re-elect Stephen Gethins.
Police are looking into the allegations which have been highlighted by the Liberal Democrats, whose candidate Wendy Chamberlain is attempting to overturn Mr Gethins' majority from the 2017 General Election of just two votes.
A Scottish Liberal Democrats spokesperson said: "Breaking section 114 of the 1983 Representation of the People's Act is a serious matter.
"Parties are not permitted to give away treats for voters. It shows how desperate the SNP are."
Jenny Gilruth MSP, who is chair of the North East Fife SNP campaign, said: "It's clear that the Lib Dems are panicking because they are haemorrhaging votes as former supporters turn to the SNP and Stephen Gethins as the best way to stop the Tories in North East Fife.
"Their claims are absolute mince."
Under section 114 of the Act, a person is guilty of corrupt practice if they are guilty of 'treating' – in other words, directly or indirectly giving or providing any meat, drink, entertainment or provision to (or for) any person for the purpose of "corruptly influencing that person or any other person to vote or refrain from voting.
Bookmakers believe North East Fife could again be the tightest marginal seat in the whole country, with very little between the SNP and Liberal Democrats.
The Liberal Democrats are typically slight favourites with most bookmakers at 4/6, with the SNP priced at 11/10 and the Conservatives ranging from anything between 9/1 to 25/1 outsiders.
Final YouGov poll predicts six SNP gains including two in Courier Country but Tories to win small majority
General election 2019: Map shows how Tayside and Fife's political landscape could change by Friday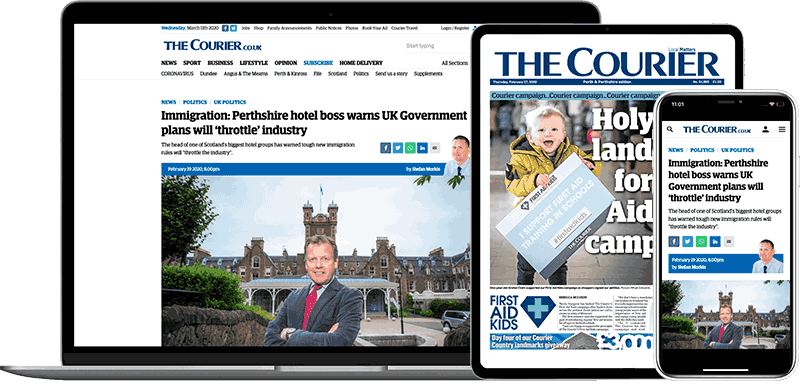 Help support quality local journalism … become a digital subscriber to The Courier
For as little as £5.99 a month you can access all of our content, including Premium articles.
Subscribe