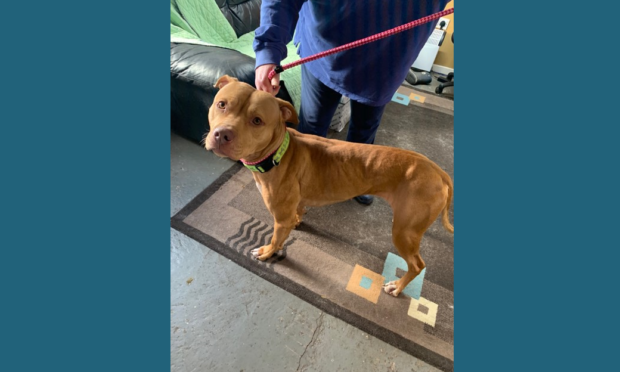 Members of the public have been urged to stay away from an escaped dog suspected of being an illegal pit bull.
Concerns about the animal were raised by council dog wardens before it got loose while it was being walked in Fife on Wednesday.
It was being kept at Langdyke Boarding Kennels near Kennoway after being brought to the area by the charity Staffie Smiles Rescue.
Sylvia Pass, who runs the kennels, said the female dog got away while it was being walked at Cults by someone who was not a member of staff.
She warned the public not to approach it, describing the animal as "unpredictable".
Ms Pass said: "It is a concern to the public, it is a concern to the farmers and it is a concern to everybody all round.
"It's possible it is a pit bull, but that's only a possibility because it hasn't been breed tested yet.
"The dog wardens did pop in and had a look around, and they were concerned at her behaviour and body language.
"She can be unpredictable. I got on OK with her but with one of my staff she was flying at the mesh in her cage and barking aggressively."
It is illegal to own, sell or breed pit bull terriers in the UK. The breed, and its crosses, was outlawed under the Dangerous Dogs Act of 1991, along with the Japanese Tosa, Dogo Argentino and Fila Brasileiro.
Fife Council said the dog was scheduled to be tested on Thursday to determine its breed.
Ms Pass said it was important that children were kept away from the runaway.
"This is a big dog," she said.
"They shouldn't go anywhere near it. They should go straight to the police, the dog wardens or Staffie Smiles."
She said she believed the dog had been rescued from the south of England before being brought to Fife to be boarded.
It is not known if it has bitten anyone in the past.
The Courier has attempted to contact Staffie Smiles for comment but the charity has yet to respond.
Fife Council's Safer Communities Team posted a picture of the dog on Facebook, with the warning: "A local charity has told us that this dog has gone missing in the Cults area of Kennoway.
"We are really keen to find her so if you see her please contact us as soon as possible on 03451 550022.
"She can be wary of strangers so please do not approach her."
Dawn Jamieson, Safer Communities Team manager, said: "This dog was rescued by the charity Staffie Smiles and was being kept in local kennels.
"One of our dog wardens raised concerns about its breed and we had arranged for a breed test to take place today, as well as sharing our concerns with the police.
"Dangerous dogs or banned breeds are a police matter."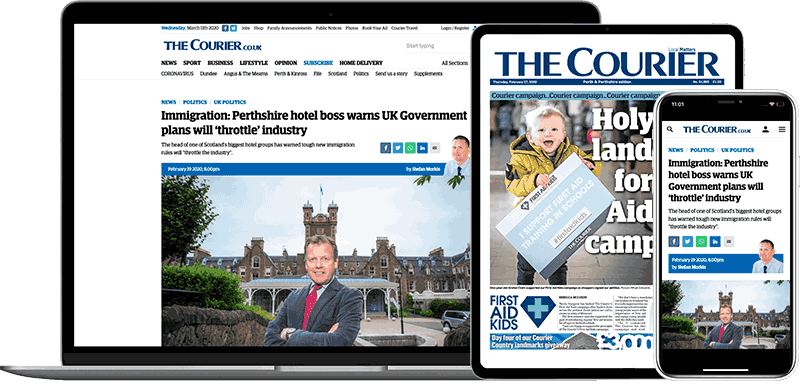 Help support quality local journalism … become a digital subscriber to The Courier
For as little as £5.99 a month you can access all of our content, including Premium articles.
Subscribe