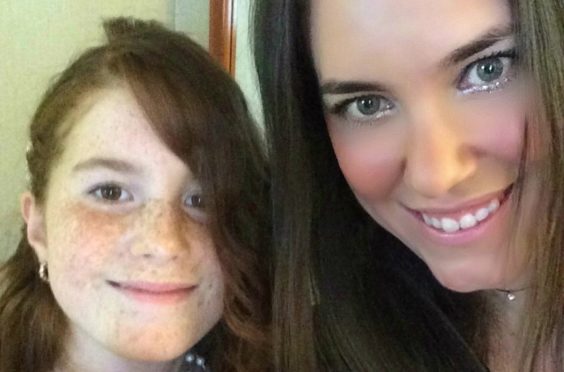 A St Andrews care home worker has been left distraught after being forced to choose between childcare and supporting elderly residents.
Cheryl Card, well-being co-ordinator at HC One's Balnacarron Care Home, has been working to keep residents' spirits up after it had to be closed to visitors from March 13, laying on FaceTime and "through the window" entertainment from local artists.
However, the single parent has been denied key worker schooling for her 11-year-old daughter Bella and will have to give up work to look after her.
Cheryl said: "I feel terrible not being able to support my residents during such difficult times when they need us the most.
"I've been in tears all day."
Fife has opened 29 children's activity centres to provide essential childcare for key workers, but only for those whose jobs are deemed category 1. That is principally health and care workers who are directly supporting COVID response and associated staff, health and care workers supporting life threatening emergency work, and those providing what has been deemed critical primary and community care provision.
Cheryl is in category 2, which includes all other health and care workers and wider public sector workers providing emergency/critical welfare services e.g. fire, police, prisons, social workers.
"It's a difficult time but staff are remaining positive, making the best of things," Cheryl added.
"I'll just have to wait until they open the activity centres for category 2, those that work in care."
Residents have been kept entertained with Cheryl's "through the window" entertainment, which has so far seen musician Linton Osbourne perform to the care home's unique audience and local woman Norma Milne take to the bagpipes.
Fife Council chief executive Steve Grimmond said: "Places have to be strictly limited for everyone's safety, but over the next few days we'll be reviewing usage to see if we can offer places to other category 1 and 2 key workers."
Elsewhere, Perth and Kinross Council has urged family members to stay away from residents in sheltered housing.
A spokesman said relatives should only visit, if absolutely essential.