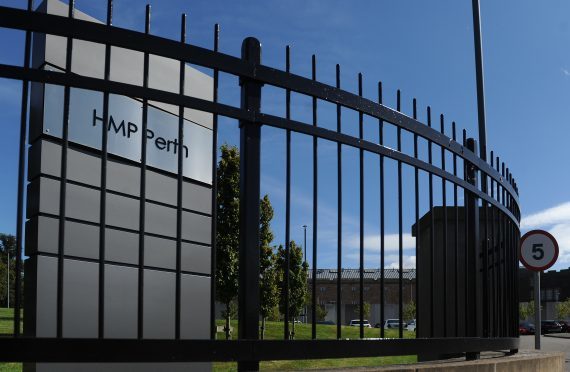 A Fife man who abducted and sexually assaulted two young women by parking outside a nightclub posing as cabbie has been jailed for 42 months.
Andrew Johnston's actions were described as "sinister, premeditated deception" by a sheriff on Monday.
A court heard both his victims had been very drunk.
Johnston, 46, "lured" the women, aged 19 and 21, into his car outside Kitty's nightclub in Kirkcaldy and drove them to a lonely lane where he parked and got into the back and put his hand on the teenager's naked stomach.
When she tried to kick out the windows of his car to escape, he dragged her out by the legs and discarded her "like a piece of rubbish in the street".
Then "to her terror" she had to watch as he drove off again with his second victim still in his car – unconscious through drink.
He parked up a track and put his hand on her naked leg.
Johnston, of Denfield Avenue, Cardenden, was sentenced at Falkirk Sheriff Court, after being found guilty by a jury at Kirkcaldy Sheriff Court last month of two charges of sexual assault, one of assault, and two of abduction.
The incidents occurred on March 3 2019 after Johnston picked up the women near Kitty's in Hunter Street, Kirkcaldy.
Placing him on the sex offenders register for life in addition to the jail term, Sheriff Jamie Gilchrist told Johnston – who has previous convictions for soliciting prostitutes – "the word sinister readily springs to mind".
He said: "You deliberately parked outside a nightclub in the early hours of the morning in a place where taxis routinely park at a time when you knew that vulnerable, drunk young women would be coming out of the club looking for taxis home.
"The only possible inference is that this had been thought out by you in advance."
Defence agent Yvonne McKenna said Johnston, a father of two, was divorced, and prior to being remanded he lived with his elderly parents for whom he was "very much the carer".
She said: "In their evidence, the position of each of the complainers was that Mr Johnston stopped at their request immediately."
"There's no suggestion he tried to overcome their will, despite the extremely vulnerable situation they were both in."
Johnston appeared by video link from Perth Prison.