WATCH: Locked-down Cupar street unites to sing Welsh national anthem for 102-year-old on her birthday
By
Kirsty McIntosh
April 17 2020, 5.45pm
Updated: April 22 2020, 5.54pm
A Welsh-born 102-year-old Fife resident received a birthday surprise when dozens of neighbours turned up on her doorstep and sang the national anthem of her home nation.
Norah Williams watched from the balcony of her daughter's Cupar home as locals broke into a rendition of Happy Birthday.
The impromptu sing-a-long also featured a rendition of the Welsh national anthem Hen Wlad Fy Nhadau, as Norah moved to the town from Wales at the age of 98.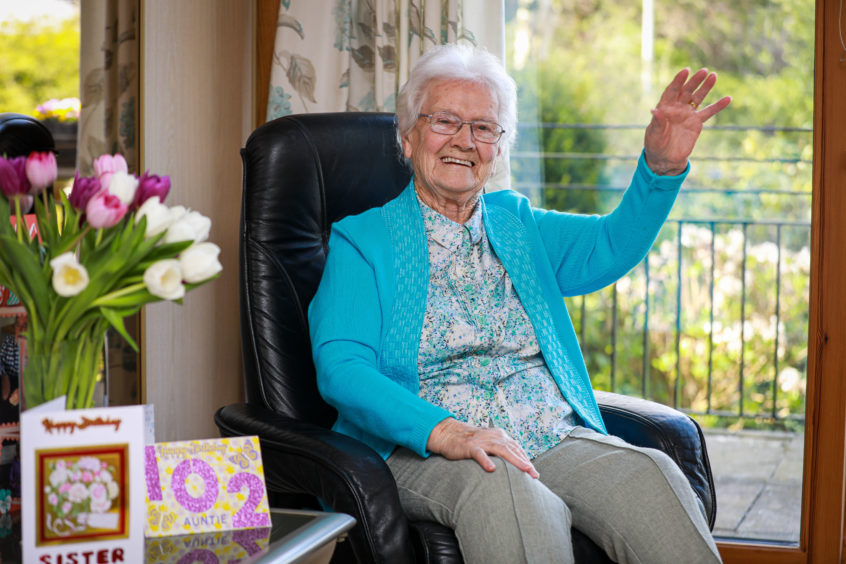 Neighbour Mark Brunton provided a PA system so that the celebrations could be heard throughout the neighbourhood.
Congratulations by Cliff Richard was also played.
Daughter Dorothy McIntosh said her mum had enthusiastically joined in singing the anthem in Welsh, which is her first language.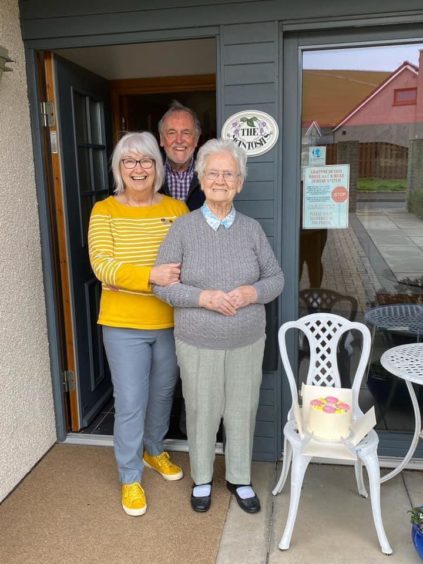 Dorothy said: "Her birthday just happened to fall on the day we clap for all the carers so we put notes through the doors in our street asking them to also sing happy birthday.
"We didn't know how many people would do it – we thought maybe a few neighbours – but in the end there was around 50 people. She really enjoyed it.
"Mark also played the Welsh national anthem and she was able to remember all the words."
She added that she had caused some humour by modifying a banner from her mother's 100th birthday celebrations and hanging it the balcony – while she had been able to change the final digit to a two, she was unable to change the TH to a ND.
Norah was also able to celebrate the milestone moment with relatives around the globe thanks to video calling.
"I had my daughter in Abu Dhabi on the phone and was trying to show her that but she was trying to listen to the singing," Dorothy said.
"We also had family in Wales on and they were all singing along."
Norah was born the fifth of nine children in the South Wales mining village of Tylorstown, in the Rhondda Valley in April 1918.
She moved to London to work as a nanny and met her husband Sam in Charing Cross's Welsh chapel and the couple married in 1939.
The couple moved to Llan Ffestiniog in North Wales and had two daughters. Sam died in 1999 and Norah continued to live independently before moving in with Dorothy and her husband Keith four years ago.
[[title]]
[[text]]
An error occurred. Please try again.
[[success]]