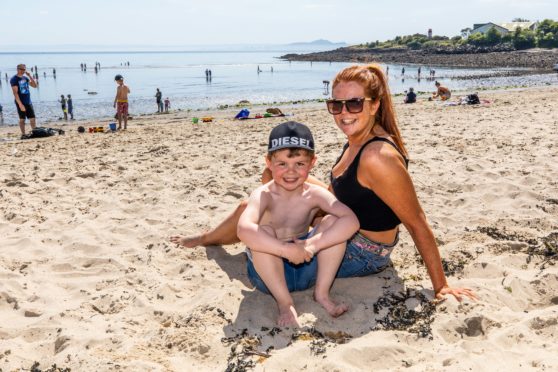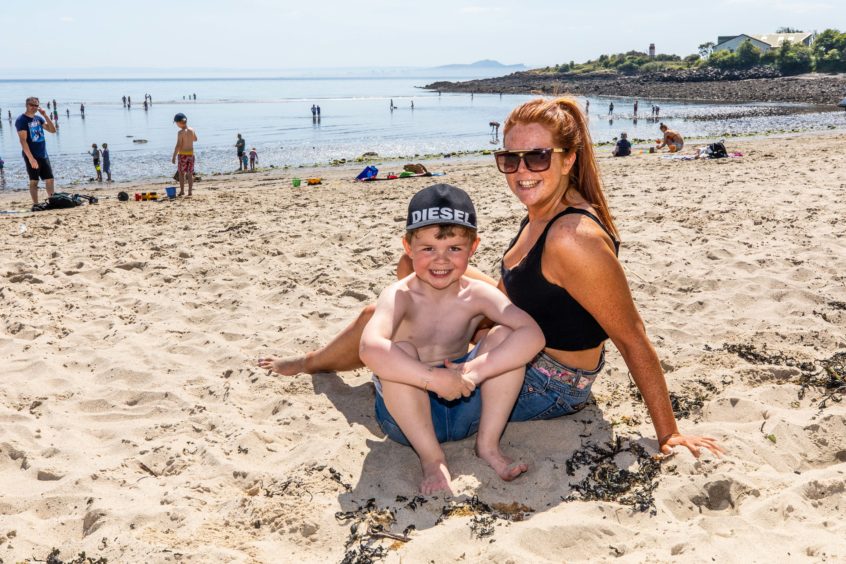 Fifers flocked to the region's beaches, parks, golf courses and garden centres on the first day of lockdown restrictions being eased.
People made the most of the glorious sunshine on Friday as Scotland entered the first phase of emerging from lockdown.
By mid-morning Aberdour's Silver Sands was busy with families enjoying a splash in the water and a picnic on the shore.
Other beaches in the region drew sunseekers aplenty, including that at Leven, where the promenade was also busy with people out for a stroll.
Craigtoun Country Park at St Andrews saw visitors in number, although the attractions, coffee shop and play park remain closed.
Kyffin Roberts, chairman of the Friends of Craigtoun Park, said: "We expect it will be busier still at the weekend but people still need to bear in mind the social distancing restrictions."
Several garden centres across the region were able to open their doors for the first time.
IN FULL: Golf returns to its historic home and families reunited as lockdown gives hundreds rare taste of freedom across Tayside and Fife
Many have been offering a delivery or click and collect services during the closure but welcomed a steady stream of customers, all eager to use time in lockdown and the good weather to spruce up their yards.
VIDEO: 'At least it is a start' – Beaches fill up and golfers return to iconic St Andrews course as lockdown measures relaxed
Among those to reopen were Caulders Garden Centre, in Cupar, Fairley's Garden Centre, Dunfermline and The Plant Market, Dalgety Bay, where a singer entertained customers queuing to get in.
Golfers snapped up tee times at courses around the region including at St Andrews, where the iconic Old Course reopened.
At Kirkcaldy Golf Club, Scottish Golf chief operating officer Karin Sharp was among the first in the country to tee off at 6am.
Anglers also took advantage of the easing of restrictions, with many taking to rivers and lochs to indulge in their favourite pastime.
Brian McGlashan of the River Leven Angling Club described having his rod in his hand again as "manna from heaven".
"People have been out," he said.
"The car park at Balgonie Castle had a few cars in it and I saw two other people fishing," he said.
"I was about 100 yards from them so you can easily fish while maintaining social distancing.
"Even if you're fishing with someone there's plenty of room to leave space between you.
"I've loved being out today, loved it."
Tennis also one of the pursuits now permitted and from Monday Anstruther tennis courts and those at St Andrews University Sports Centre will be among those reopening.