Fife photographer's doorstep lockdown project has captured history in the making
By
Caroline Lindsay
May 30 2020, 8.00am
Updated: June 1 2020, 11.12am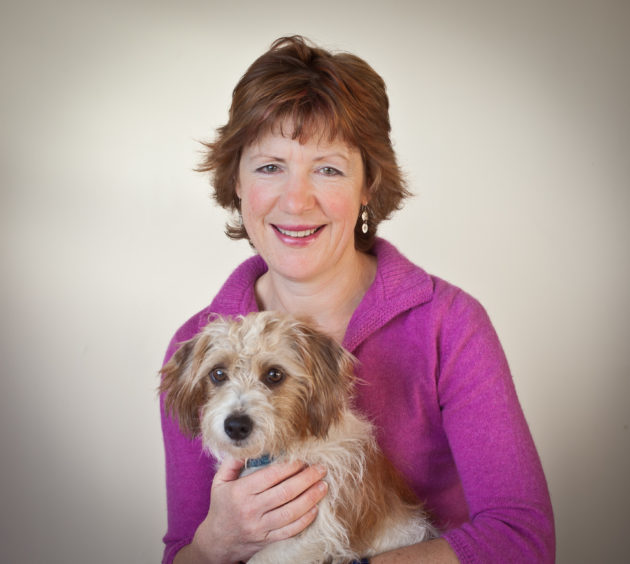 There's no doubt we're all living through a unique period of history and, when life returns to normal, we will all have our own memories of lockdown.
Fife photographer Caroline Trotter decided she wanted to chronicle people's responses to lockdown by chatting to them on their doorstep and taking their photos, so she put out a message on Facebook, hoping for at least 10 replies. To her amazement, she got more than 140!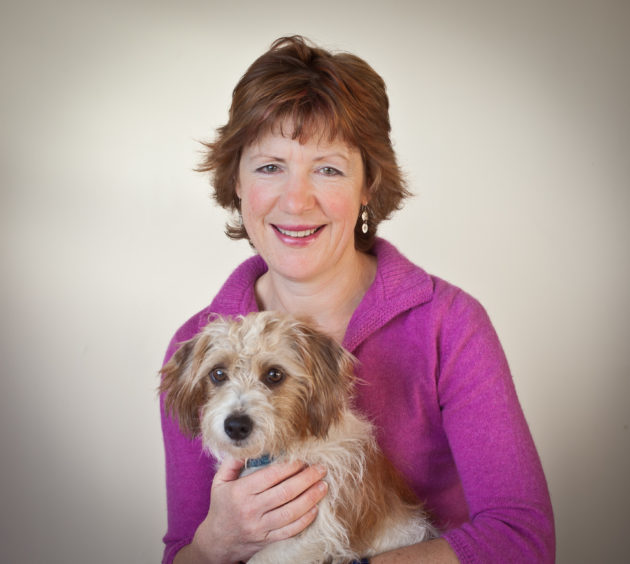 "As a photographer I felt I wanted to make some record of this extraordinary moment in history – it's a unique time in our lives which hopefully we'll never experience again," Caroline explains.
"So I put out a message on the local community Facebook page to see if anyone would be interested in taking part."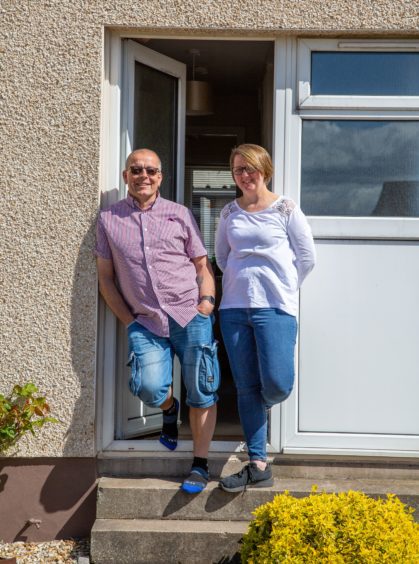 The response was overwhelming and Caroline spoke to households in Lower and Upper Largo and Lundin Links.
"The idea was that on my daily walk I would go by their house, keeping the social distancing rules and take a quick photo on the doorstep or in the garden of whoever was in the household," she says.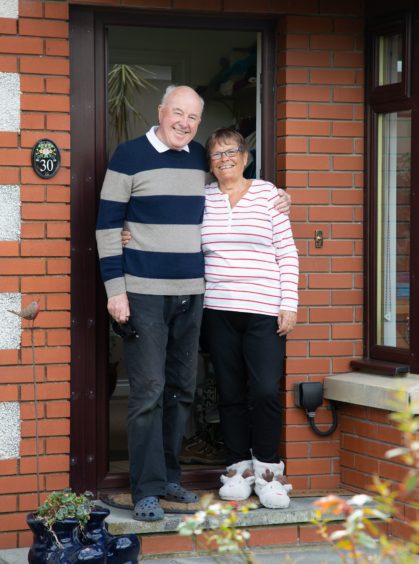 "I explained there was no need to think about it  – just to come out in whatever they were wearing and with any pets.
"I would take a picture from at least six feet away  – I have a long lens – and included a  picture of my mum-in-law Henrietta and her dog Puggins, who live next door to us, to demonstrate the idea," she continues.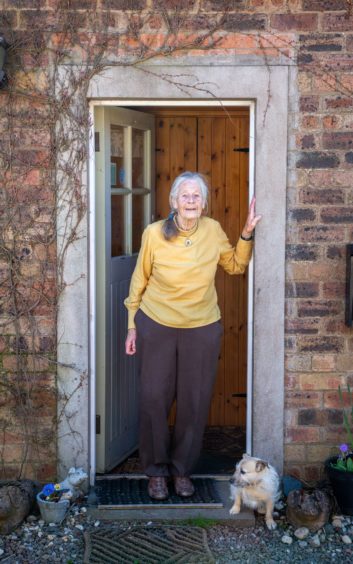 "The response was phenomenal with loads of people contacting me to say yes and what a brilliant idea. One lady said it was the most exciting thing to have happened since lockdown began!
"I also asked the question: 'From a personal point of view, what do you consider to have been a positive thing to have come out of lockdown?'
"The overwhelming response was the community spirit followed by family time, slowing down, time to rethink and reconsider values, and the kindness of neighbours and getting to know neighbours them."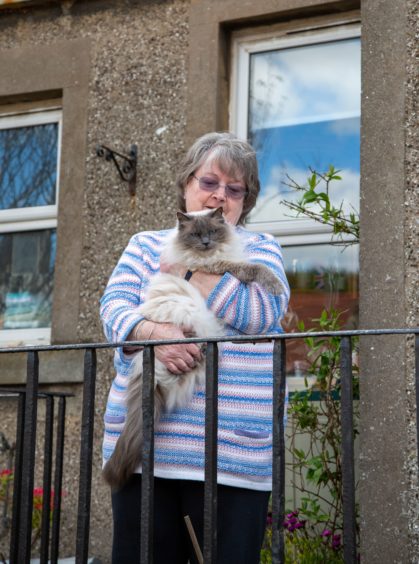 One family even told Caroline they had camped out on their trampoline to watch a meteor shower move across the sky.
"From my point of view, it has been absolutely brilliant to chat to such a lot of lovely people that I had never met before – and all local. It has also kept me very fit!" she laughs.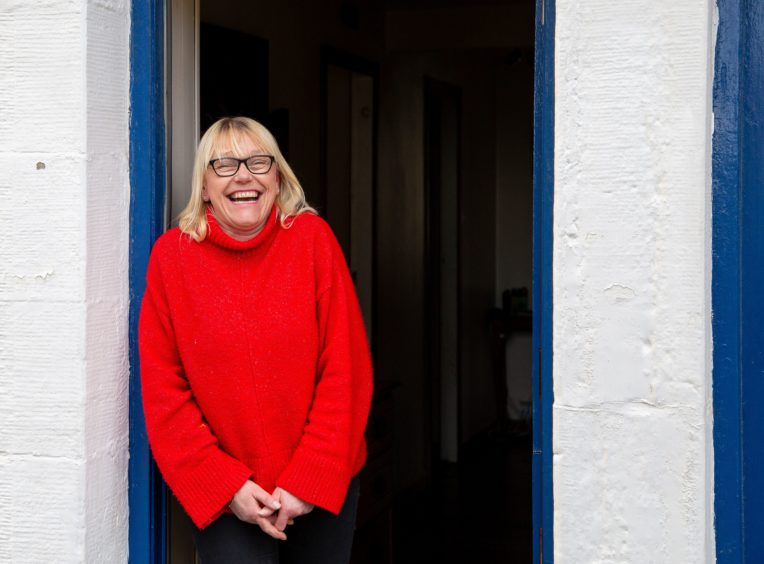 "I now have a really good record of this extraordinary time in history and I hope to have a local exhibition of the images eventually.
Veronica Macleod, one of the participants in the doorstep lockdown project, says: "We decided to take part in Caroline's project as it is such a unique time we find ourselves in and it is nice to be part of something more positive.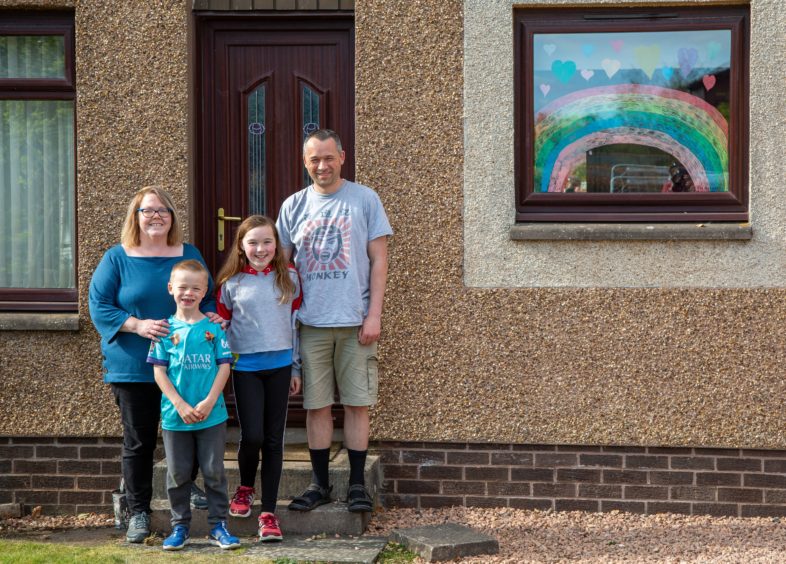 "I think the photo helps to show the positive of being able to spend this time together as a family.
"We are all working hard but, with none of the rushing around, it is time with our children that we wouldn't have had if we were continuing with normal school and work practices."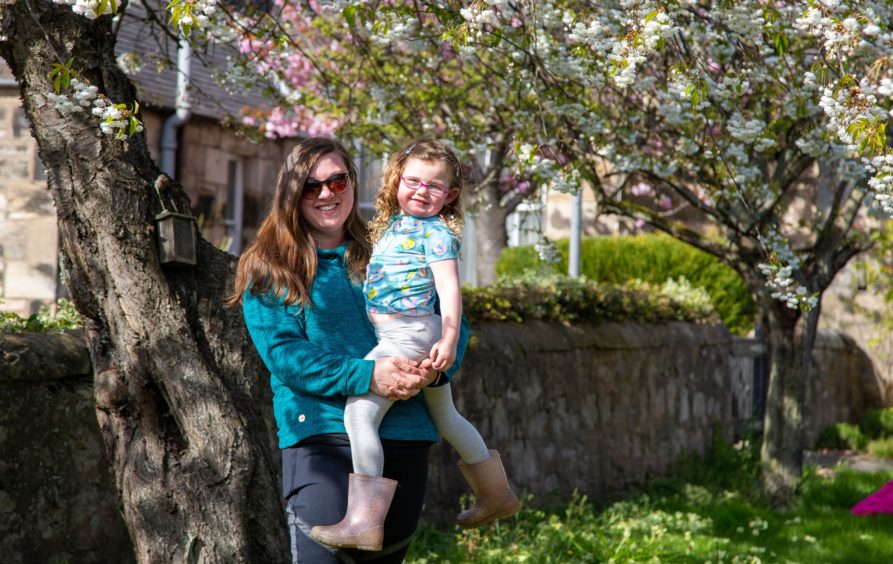 Linda Millar also agrees it's a lovely project to be part of.
"I've always been fascinated by old photos and how they give us a glimpse into people's lives – a bit of social history," she observes.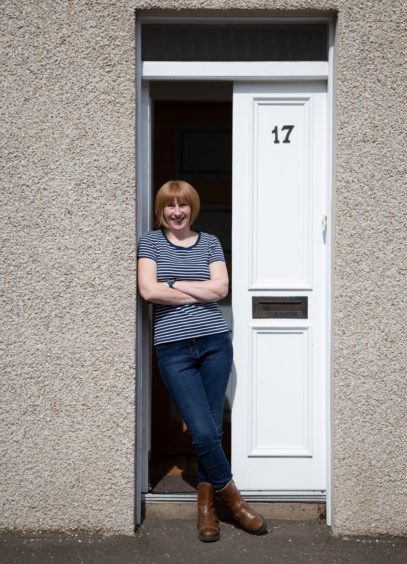 "Lockdown is a unique time for the world and I felt Caroline's project would be a record of how one small community spent its time while the people stayed home.
"There are lots of things I miss at the moment, but I feel that a couple of positive things have come out it for me personally," she continues.
"One is that I've had time to do lots of craft and DIY projects. The other is I've really enjoyed doing the garden – it really boosts your mood and it's been great exercise too!"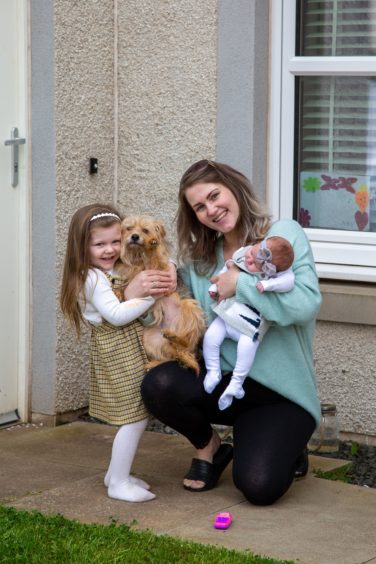 Like many people, the Denholm family have enjoyed the community spirit that lockdown has inspired. "My husband and I thought it was such a lovely idea of Caroline's and something to look back on," says Julie Denholm.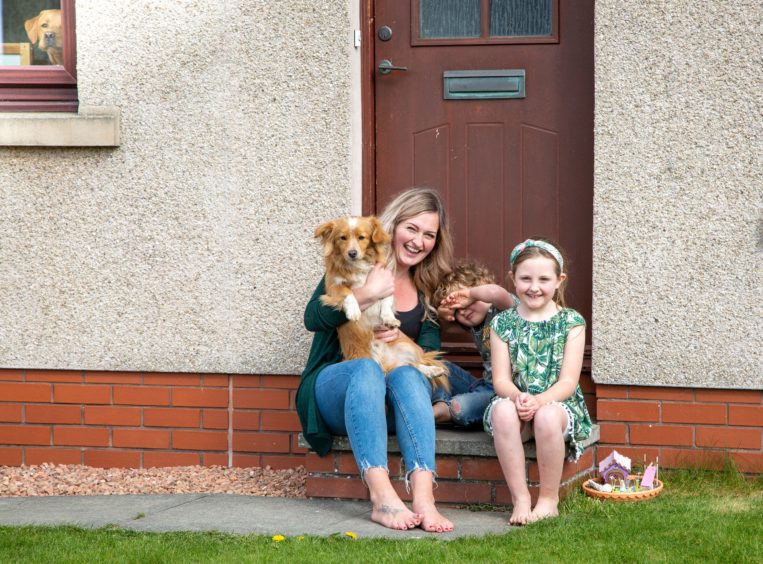 "The community spirit in Lundin Links and Largo has been amazing, from the postman dressing up, Zaphar from Premier keeping us stocked up to chit chat out on our daily walks – all very positive.
"We are very lucky to live in such a lovely place."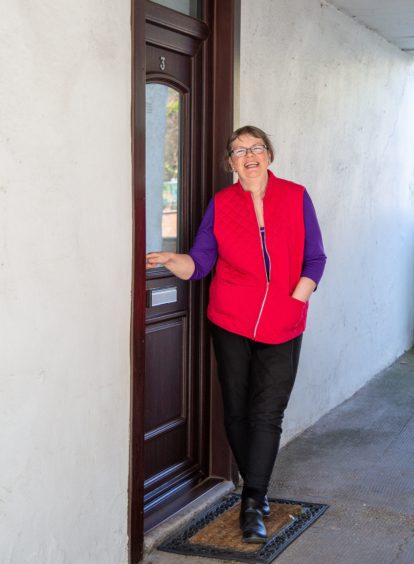 June Rodger thinks the doorstep lockdown project is a fantastic idea.
"When the opportunity arose to record activities of the many local residents in our wonderful villages, I wanted to help everyone remember what it was like during this unprecedented time," she says.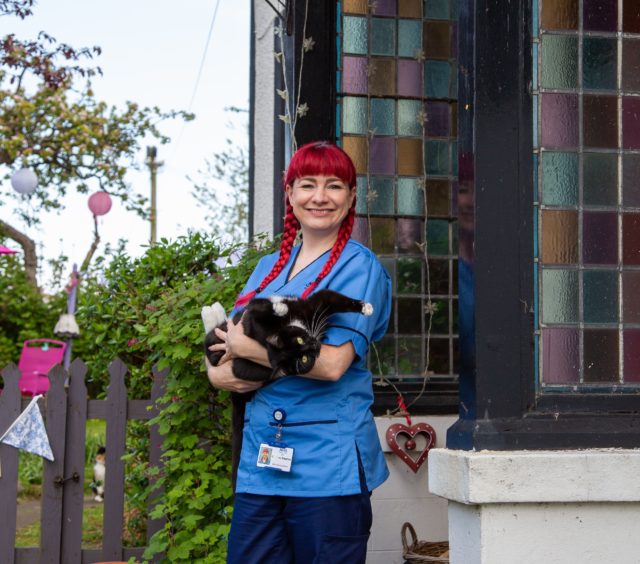 "The lockdown has allowed our family to slow down and spend lots of special time together, often making unique memories that we will never forget.
"I feel this experience will make everyone appreciate who and what they have, and be grateful for much simpler things as we go forward," she continues.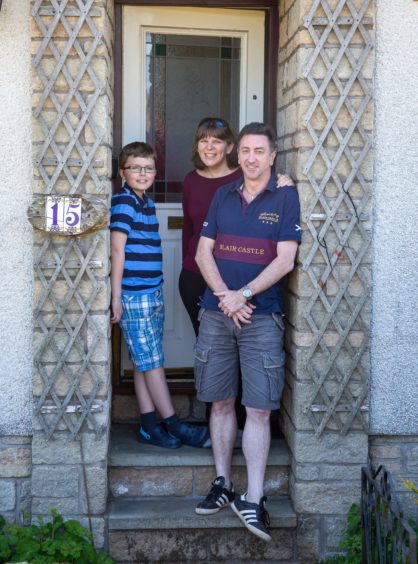 "Perhaps in future times we will be the generation to say 'during the coronavirus lockdown…' similar to older folk saying 'during the war…'"
You can see all Caroline's photographs at https://carolinetrotter.co.uk/blog/lockdown-photos/